A new interiors shop in Altrincham has become only the second retailer in the country - after Harrods - to stock the high-end furniture collection of fashion designer Philipp Plein.
Lusso Living, which has opened on Stamford New Road, is the brainchild of Adam Aindow and his partner Rachael Neill.
The couple acquired the building back in January 2021, selling kitchen furniture and electrical goods while renovating the showroom in order to include luxury furniture and exclusive accessories.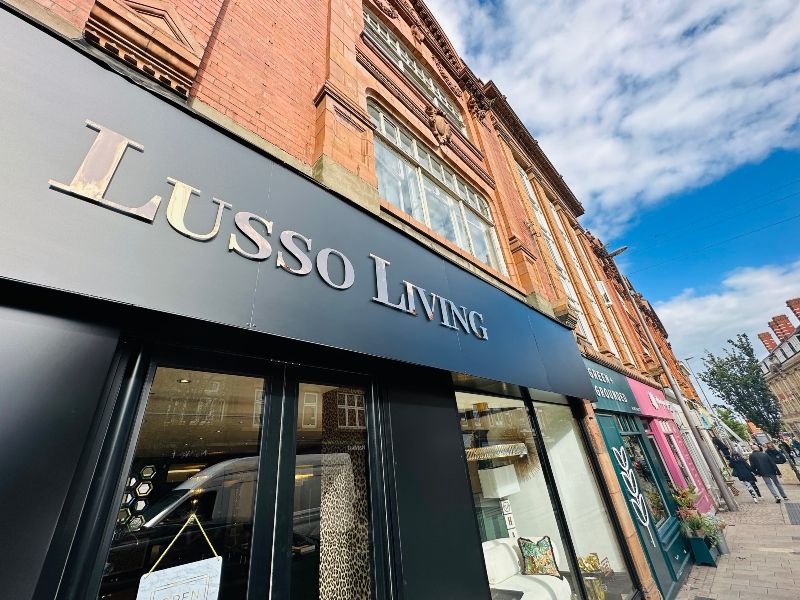 They have now struck exclusive partnerships with two global luxury furniture brands - Philipp Plein and Eichholtz.
Adam and Rachael, who hail originally from Bolton, moved to Altrincham three years ago after spotting a gap in the market for a more high-end furniture shop like Lusso.
"It's been such hard work getting to this stage," said Adam, "but the feedback we've been getting already has been fabulous."
Lusso Living operates as both a showroom for a curated selection of exclusive brands and also a base from which to offer a consultancy service for customers looking to refurbish their homes or simply add a unique piece or two to their home.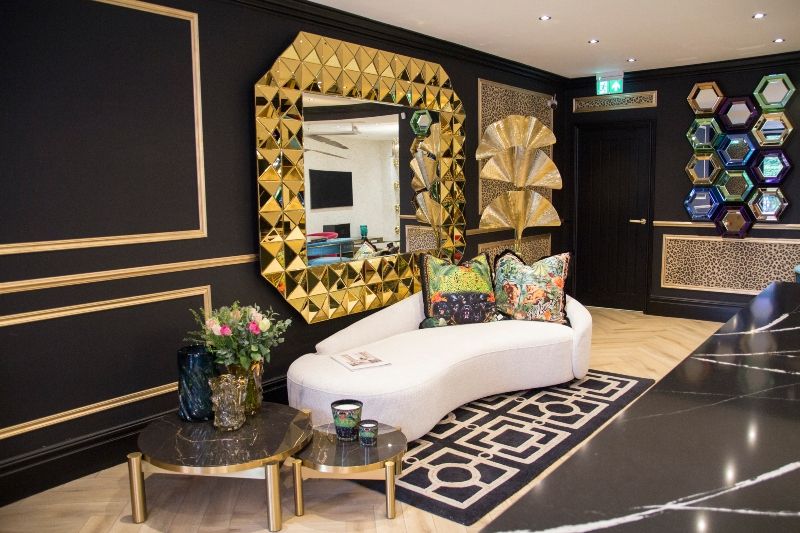 Adam and Rachael are also encouraging interior designers in the local area to use the space as a base for their work.
The pair said they deliberately wanted to start with a small number of quality furniture partners on their books (they've also partnered with furniture brands Buster + Punch, Boca do Lobo and Luxxu).
Rachael said: "We wanted to align with the best partners - we didn't want to sell 100 brands' catalogues in this shop.
"We have a vast knowledge of the brands that we're working with, rather than a little bit about a lot."
"The Philipp Plein partnership is excellent for us," added Adam. "He's well known worldwide for his fashion lines, but he's now returned to his furniture roots. There are only two outlets selling Philipp Plein in the UK - Harrods and us! So that gives us a feather in our cap straight away.
"It's luxurious and is meant to have an unattainable feel. It comes at a certain price point but that's because it is exclusive."
Eichholtz, Rachael added, was "very classical and elegant" and appeals to a large audience.
"There are 4,000 products in the Eichholtz range, so part of our job is to help you filter that down as it can be quite daunting."
Describing Lusso Living as a "long-term project" that could expand up to the other floors in the building (he has been renovating the whole property with his brother and father), Adam said he and Rachael were mainly looking to grow by word of mouth.
"We're very much about personal service," he said. "We're not pushing to do 1000s of sales a week. We're looking to do individual projects, and with the personal service that we give them, we hope they will recommend us to their friends. And that's how we want the business to grow."
Lusso Living, 62-64 Stamford New Rd, Altrincham WA14 1EJ. For more information, visit lussoliving.co.uk.
Main photography: Laura Marie Linck
Comments