Launched in August 2014, Altrincham Today is Altrincham's best-read and most-trusted local news and lifestyle publication.
An accredited member of The Independent Community News Network (ICNN), it is widely recognised as one of the UK's leading hyperlocal titles and was the only independent nominated for Magazine of the Year at the Regional Press Awards in both 2023 and 2018.
"Well-designed with a great breadth of human interest and lifestyle content but still very much rooted in the local patch." (Regional Press Awards judges, 2023)
Altrincham Today is both a daily website, keeping Altrincham residents up to date with news that's relevant to their town, and an acclaimed quarterly print magazine.
Unparalleled local reach
Altrincham Today is the leading dedicated media title in Altrincham, a town of almost 80,000 people when the neighbouring villages of Bowdon, Broadheath, Hale, Hale Barns and Timperley are taken into account (total population 78,767 according to the 2021 Census).
Over the past decade we have built a hugely trusted relationship with our audience, which is one of the most engaged local media audiences in the region.
Our website stories receive over 200,000 page views per month, and our social media audience is unmatched in size and engagement, totalling almost 70,000 people as of October 2023.
A breakdown of our social media community:
Figures correct as of October 2023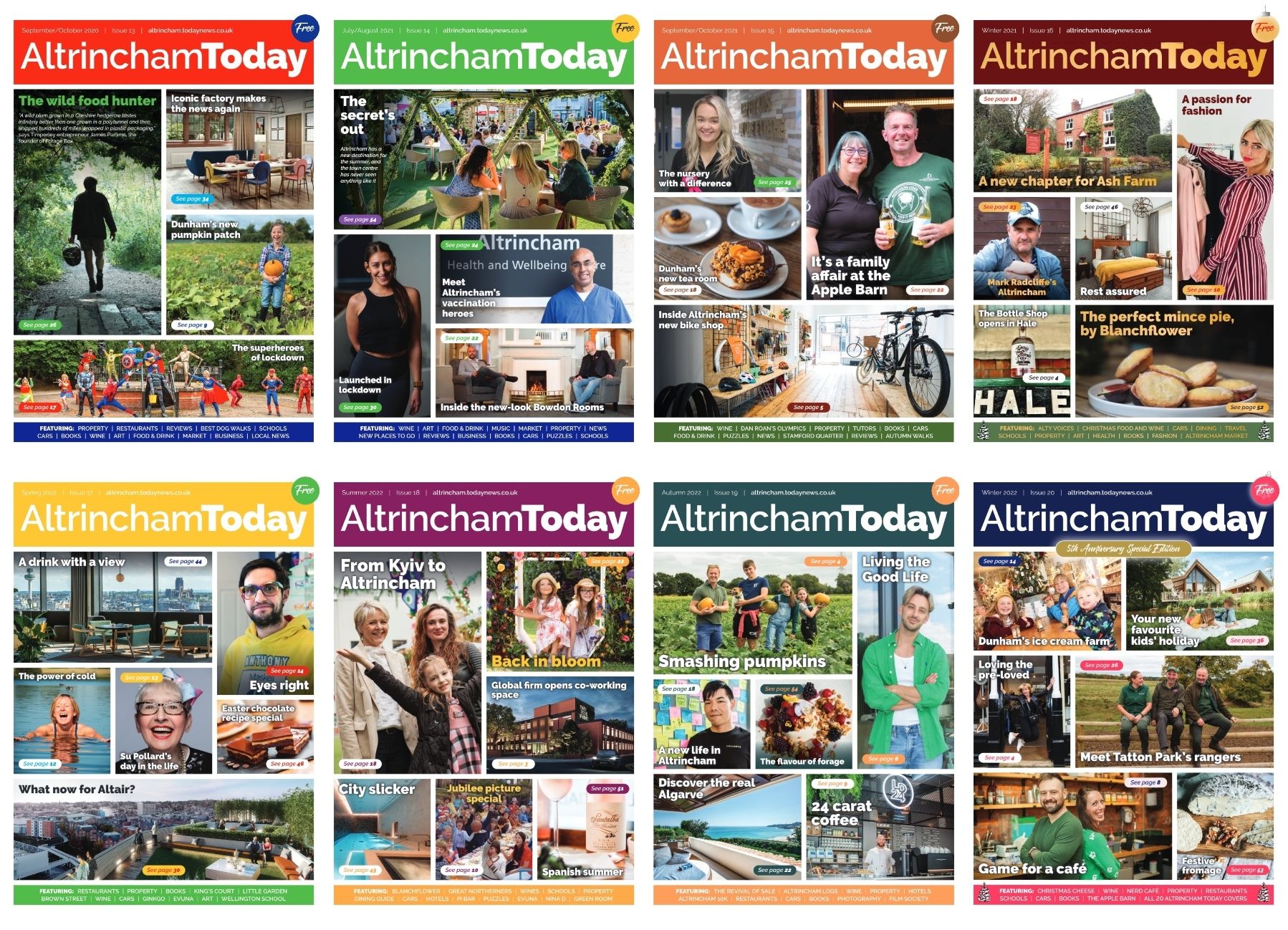 Audience and demographics
The typical Altrincham Today reader is an affluent professional between the ages of 25 and 54, according to Facebook and Google Analytics data. The vast majority of our readers live local to Altrincham, which has some of the highest ranking schools in the country, award-winning restaurants and bars, a thriving independent scene based around its famous Market and a vibrant property market, and comprise a wide cross-section of society and professions.
Key demographic data about our audience
Our audience is split 64% women, 35% men (Facebook data)
71% of our audience is aged between 25 and 54
The vast majority (over 85%) live within 10 miles of Altrincham
According to the 2021 census, there is a total of 78,767 people living in the Altrincham area. This breaks down as follows:
Part of Altrincham
Number of residents
Altrincham town centre
12,931
Bowdon
9,133
Broadheath
14,287
Hale Barns
10,131
Hale
10,437
West Timperley
11,323
Timperley village & East Timperley
10,525
Total population
78,767
How we work with advertisers
Having worked with clients in the Altrincham area for almost a decade, we have a very clear understanding of what strategies work in terms of reaching our audience.
Whether your ultimate aim is increased awareness, an impactful new business launch, engaged response for a new product or event, or simply getting your message in front of the single biggest Altrincham audience in one go, we will devise a combination of activities that delivers genuine return on your investment.
Our advertisers
We're proud to work with many local and national brands on a range of advertising and sponsored solutions.
Below is a sample of the businesses we have worked with: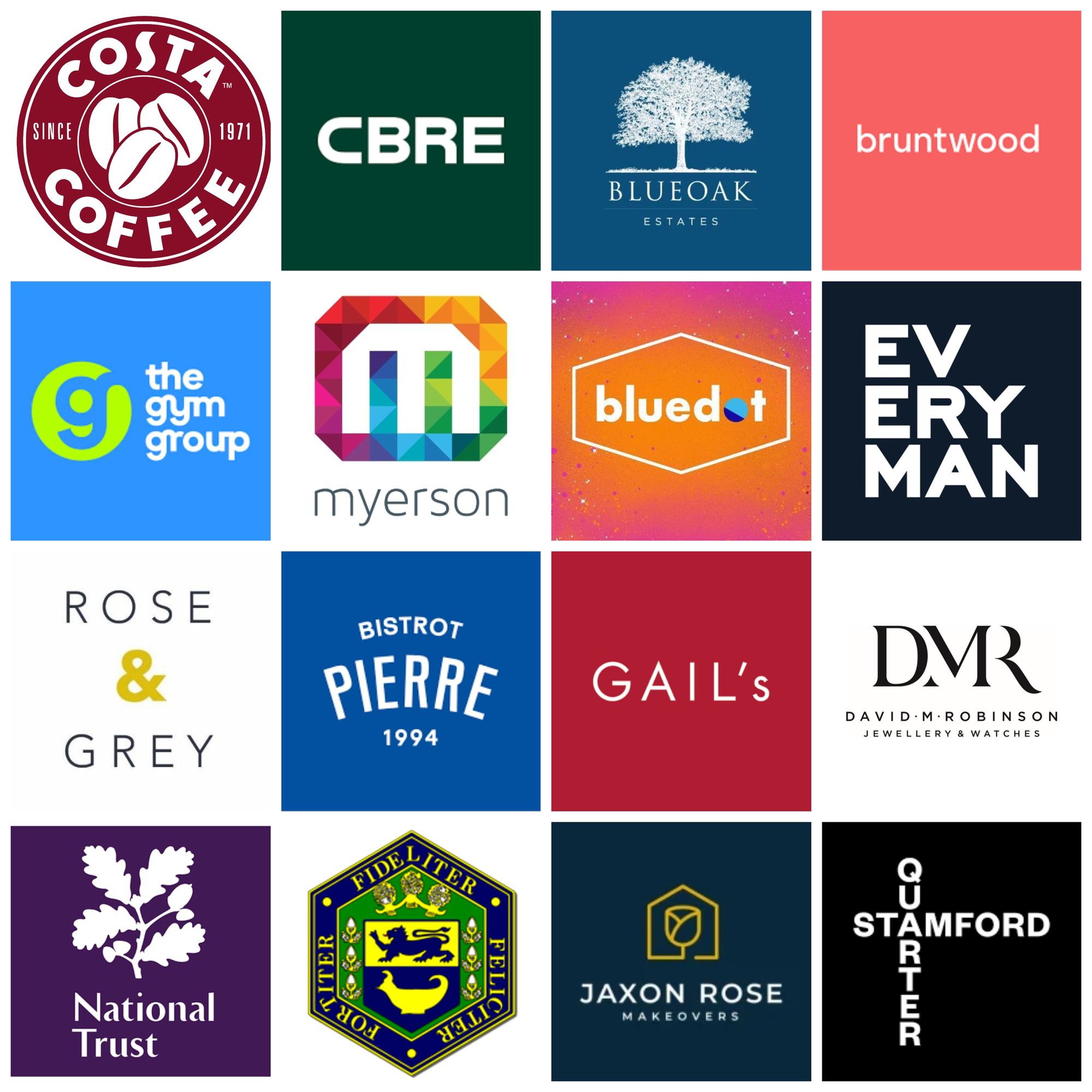 What our advertisers have said
After using several media agencies for Facebook and Google ads with poor low-quality results, I approached Altrincham Today as I wanted local and targeted advertising. I had an initial call with Kath who as well as giving great advice, was easy to work with and has created pieces for me over several medias that got amazing immediate results. The quality and number of prospects was far higher than Facebook and Google ads.
Phil Nott, PGN Kitchens
It's great to have such a local publication as Altrincham Today and as a local school Loreto is pleased to feature in it and keep up to date with what's going on locally.
Jane Beaver, Headteacher, Loreto Grammar School
Within two hours of hitting the front page of Altrincham Today's website, I was inundated with enquiries from potential new customers. In the space of four days I gained 44 new followers on Instagram, had 11 initial consultations booked in and approximately 129 direct referrals from the AT website to my website. This has already converted to three new clients less than two weeks on. Having previously paid for Google Ads and Instagram adverts, I can't believe how much more effective advertising with AT has been.
Hannah Thatcher, Director, PreArc
Altrincham Today has played a pivotal role in the town's regeneration journey through its commitment to quality hyperlocal journalism. Altrincham Today has shown unwavering support for Altrincham Business Improvement District, and the town's businesses, contributing to Altrincham's success in achieving the Great British High Street Award and many other accolades. The publication has been instrumental in bringing 'Visit Altrincham' campaigns to life and has given outstanding promotion to the town's large-scale events including the Tour of Britain, Altrincham 10k, Christmas Lights Switch-on, Lantern Parade and Goose Green Festival. In an age where local journalism and supporting the high street is more critical than ever, Altrincham Today has consistently proven itself as a beacon of excellence. Their dedication to our community's growth and prosperity is nothing short of remarkable. We are fortunate to have such a valuable partner in Altrincham's journey to becoming an even better place to live, work, and visit."
Kate Gerbich, Communications and Events Manager, Altrincham BID
Magazine publication dates 2023-24
| Issue | Copy deadline | Publication date |
| --- | --- | --- |
| Christmas 2023 | November 10 | November 24 |
| Spring 2024 | February 23 | March 8 |
| Summer 2024 | May 17 | May 31 |
| Autumn 2024 | August 23 | September 6 |
| Christmas 2024 | November 8 | November 22 |