Altrincham's Business Improvement District (BID) has organised an outdoor Easter trail for families and children in Altrincham this Easter break.
In this year's annual Easter hunt – which takes place from Wednesday 14th to Friday 16th April (10am to 3pm) – participants must help 'Hare' find his woodland friends by searching for hidden letters in shop windows and clues around the town centre.
Families can pick up their trail sheet – free of charge – from Stamford Square, next to Orangetheory Fitness.
Groups who complete the trail will be rewarded with a chocolate treat at the final stop of their journey.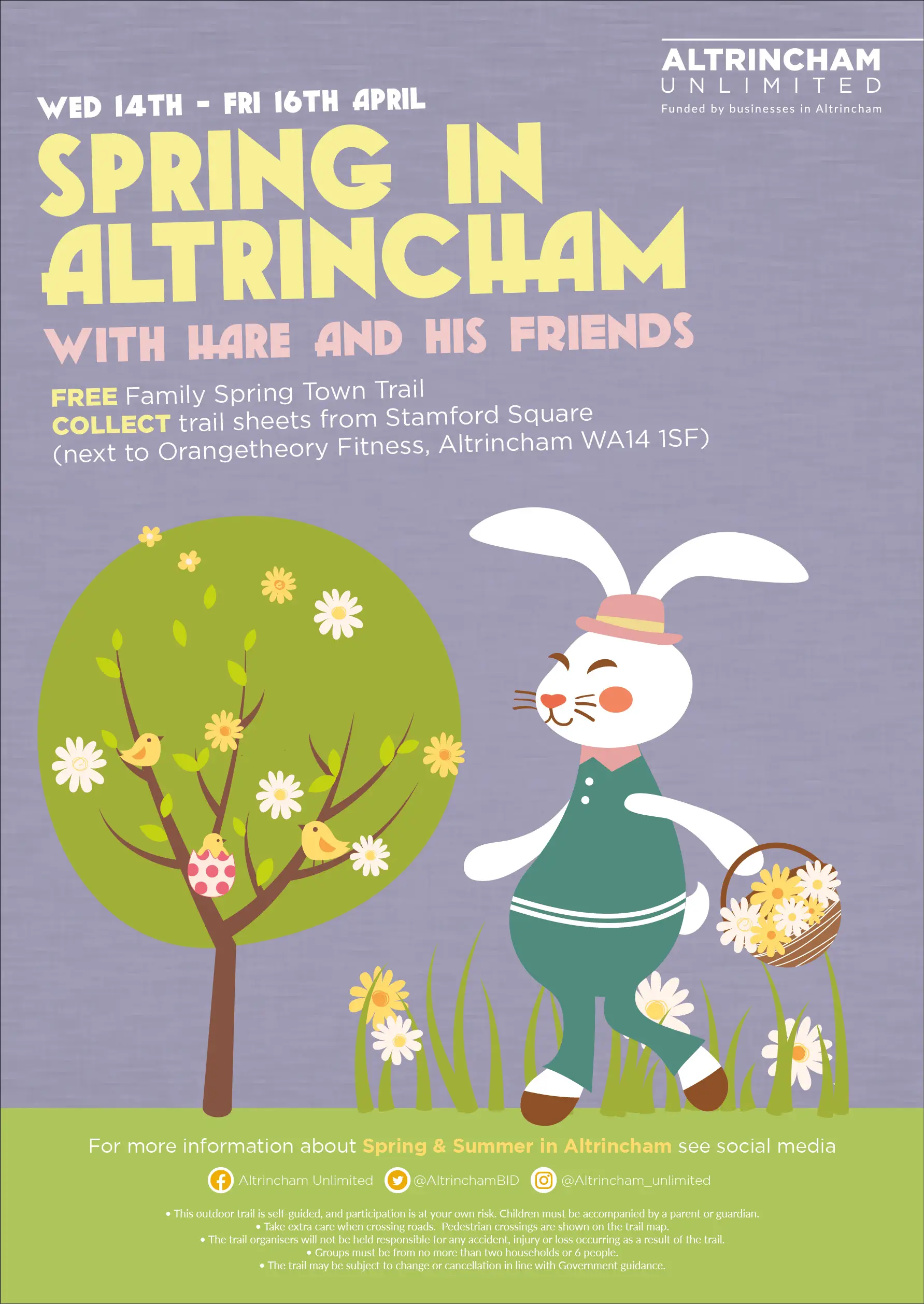 Due to coronavirus restrictions the event will be in line with government guidance. At the present time the UK is set to reopen large swathes of its economy by April 12th, so the competition is likely to go ahead.
For regular updates about the trail follow Altrincham Unlimited on Twitter here. To contact Altrincham Unlimited directly message Kate Gerbich, Business and Communications Manager, via her email kate.gerbich@altrinchamunlimited.co.uk.
Comments