Altrincham Football Club unveil their new £180,000 pitch today for the first home game of the National League season against Dover Athletic.
The Robins have been on an upward trajectory since Phil Parkinson and Neil Sorvel took up the managerial reins over four years ago, bouncing back from successive relegations with the Northern Premier League title and then gaining promotion to the top tier of non-league football through the play-offs 13 months ago.
This remarkable turnaround in fortunes has been achieved in style with the team's attractive style of play winning many plaudits, however it was always apparent that longstanding problems with the pitch drainage could potentially hamper further progress, with a number of games being postponed and the pitch suffering badly during last season's first campaign back at National League level.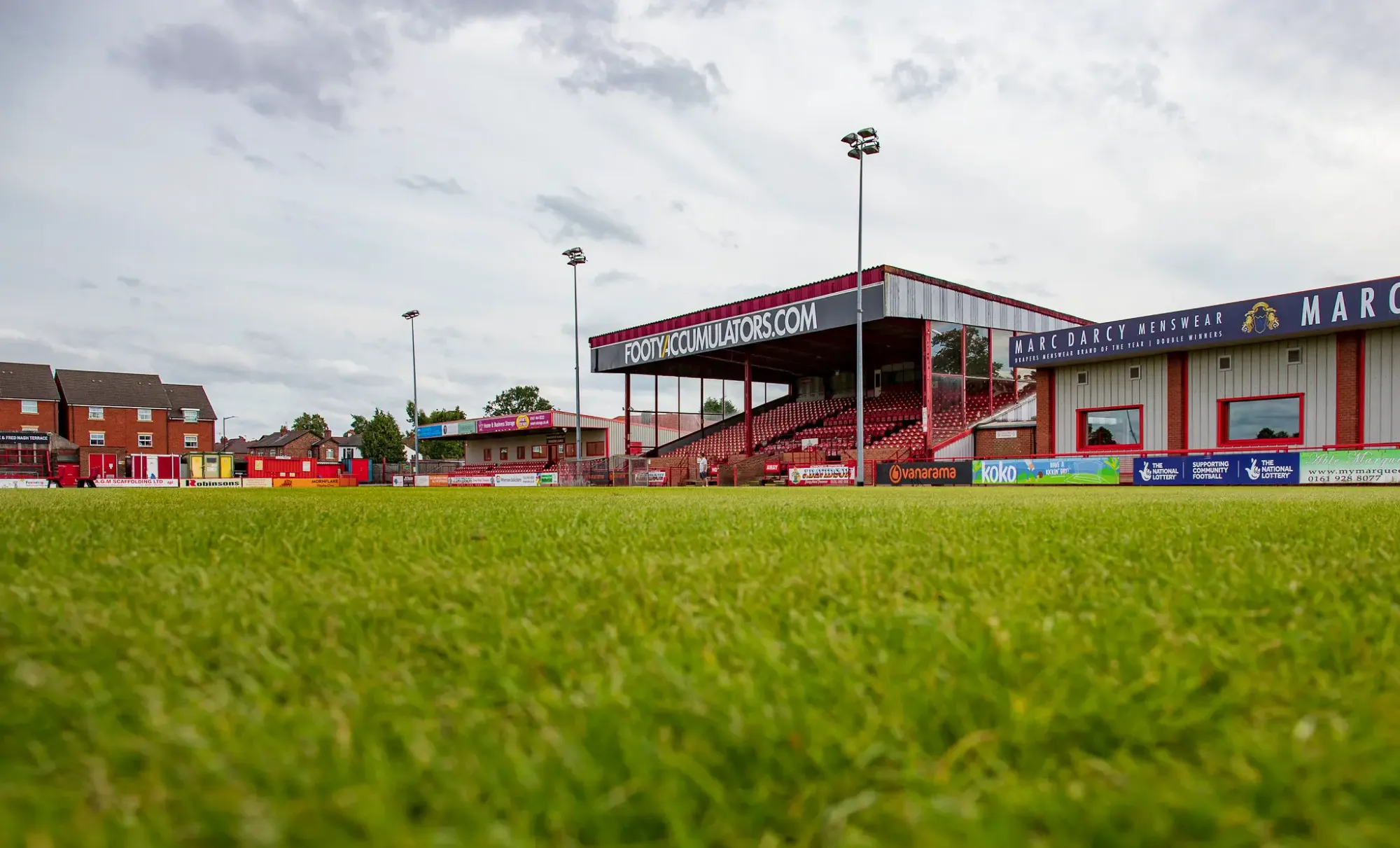 The board acted swiftly to resolve this potential obstacle to future success and with a long-term vision to transform the stadium and take the club into the Football League, have provided the opportunity to make that plan a reality by investing £180,000 in a new pitch.
Work started immediately following the completion of last season's final home fixture and the execution of the project has been first class with helpful summer weather conditions helping grass growth throughout.
Co-Chairman, Bill Waterson, said: "From concept to completion, the new pitch project has gone superbly and we are particularly grateful to all the fans and sponsors who supported our 'Pitch-In' fundraising initiative that made a significant contribution to the significant costs & we are delighted that the new pitch has already shown its worth with the new drainage system easily dealing with severe rainfall on two or three occasions that would have led to a match being postponed last season."
Altrincham fans are equally excited and today's game against Dover Athletic (Kick-off 3pm) is likely to draw in a large crowd as it is an international weekend with no Premier League games.
Comments