It may be Emily Patchitt and boyfriend Corey Ranaghan's first business, but you very quickly get the impression that Capuchin Coffee is not your average coffee shop.
Approaching the first anniversary of the Hale coffee shop's opening on Victoria Road, Emily and Corey only need to look at the loyal following that increasingly grace its jungle-themed interior to know they have created something special – and quite unique in the village.
"It's very much a people place," says Emily, 28. "We make an effort to remember orders, and I think people appreciate that. It's very common to see people on different tables start talking to each other.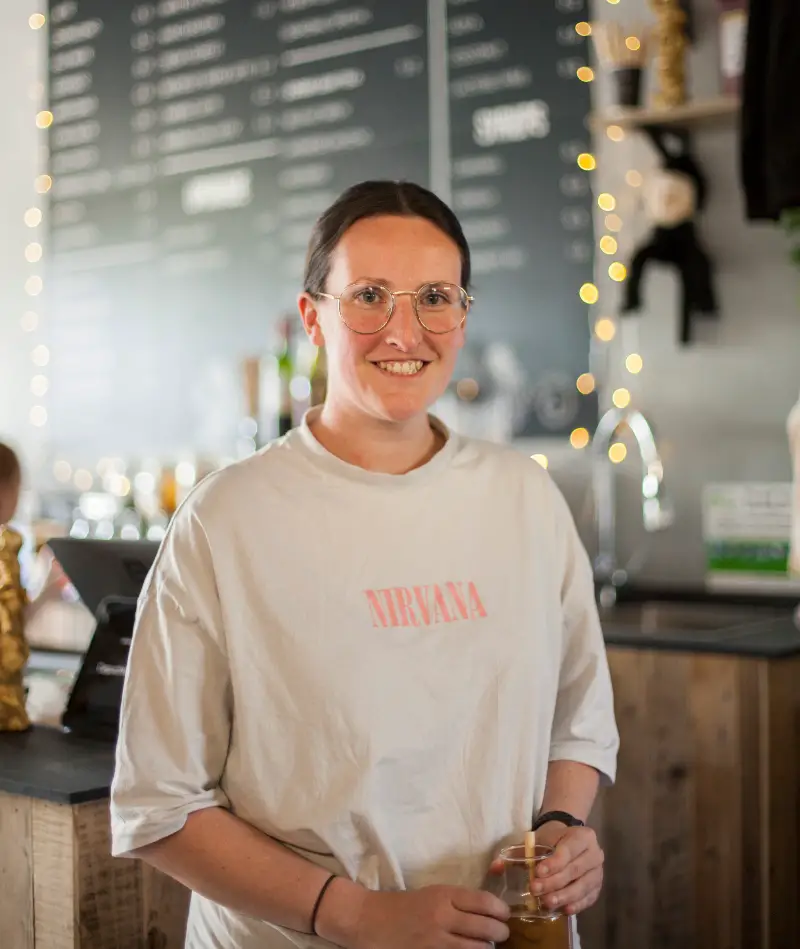 "We are lucky to have a really good base of regulars who have allowed us to build up. There's a real community feel here."
Emily had always wanted to run her own business. Restless in her previous job but a lover of quirky independent coffee shops, she found a kindred spirit in Corey and they decided to make the leap together.
The word Capuchin comes from Emily's favourite animal – the capuchin monkey who Friends fans may remember was once owned by Ross – and is also a play on the word 'cappuccino'.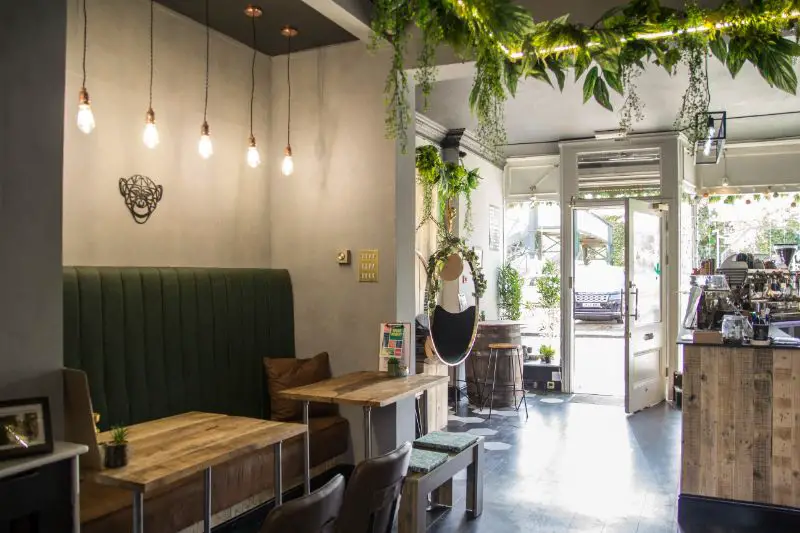 The monkey connection has certainly influenced the interior.
"There's lots of greenery and a kind of jungle theme," says Emily. "All our tables and the counter are made from reclaimed wood and we have a few geometric monkeys on the wall."
There's space for up to 40 people and two tables on the pavement outside, and dogs are welcome.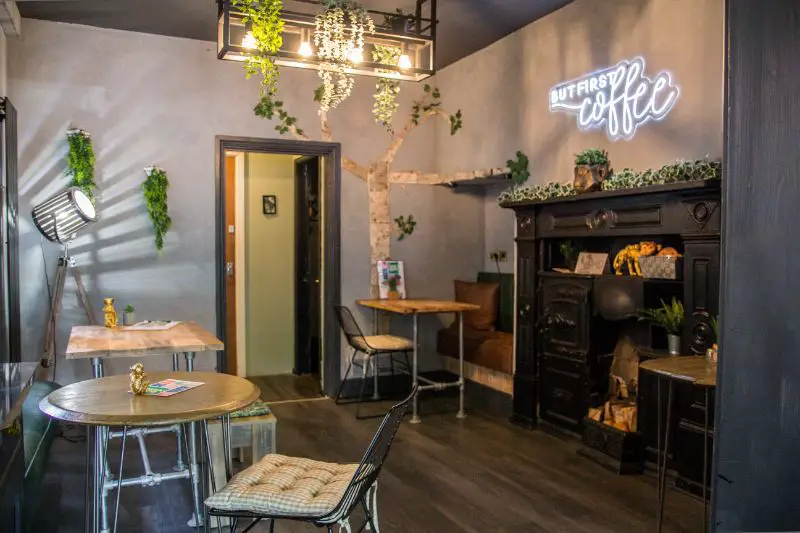 "We want it to feel very relaxed here, so we prioritise comfort over lots of tables," adds Emily.
"A lot of people come here on their own or to work for a few hours. We like the fact there's a slower pace of life here, a more relaxed atmosphere."
The coffee is taken seriously at Capuchin, with its own Capuchin Crema blend roasted in Glasgow in a carbon-neutral roastery. The menu also features an impressive selection of ice teas, loose leaf teas, fruit crushes, milkshakes, refreshers and nitro cold brew coffee.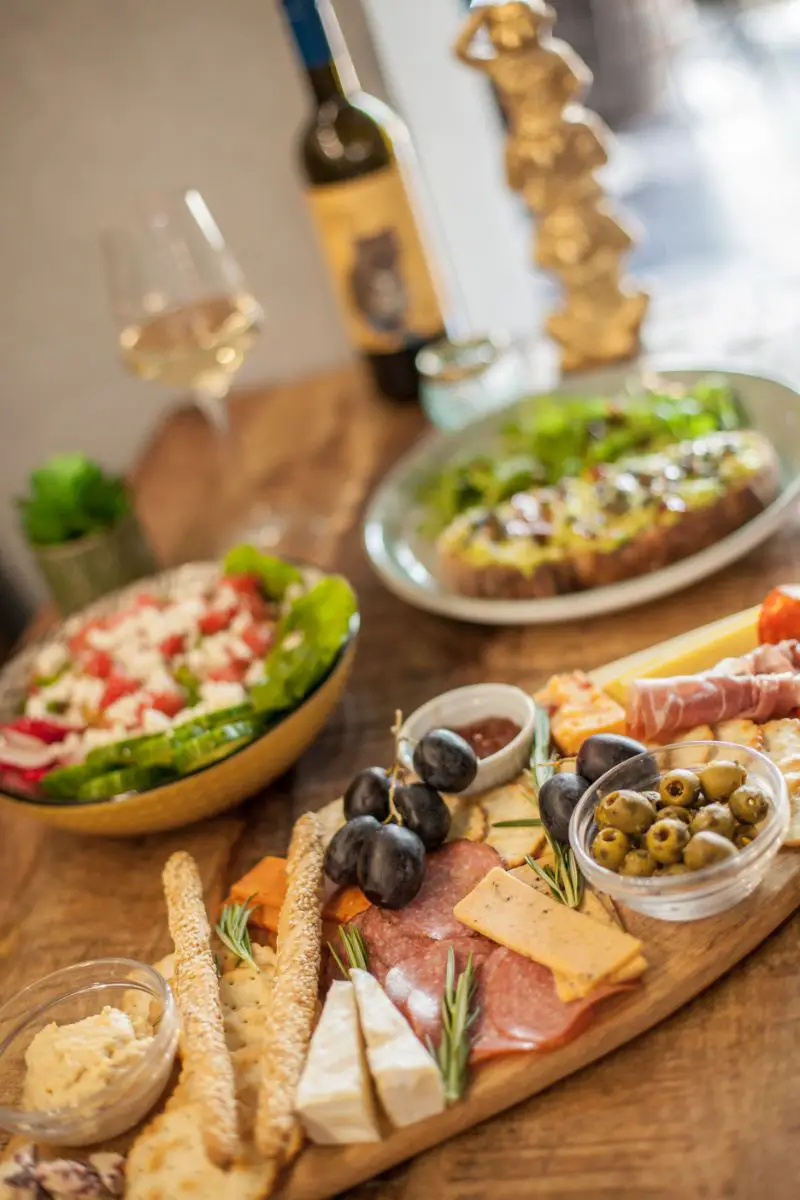 New for this summer is an alcohol licence, so Capuchin now offers craft beers from Mobberley Brewhouse and a curated wine list.
And as it's now open until 9pm on Fridays and Saturdays, it has also launched an evening food menu of small plates and sharing platters.
The first year has gone "really well", says Emily, and they are in it for the long term.
"We're hoping in time to expand the brand to different locations, but for the moment we're very committed to our shop and want to make sure we get it right in Hale."
Capuchin Coffee, 22 Victoria Rd, Hale, Altrincham WA15 9AD. Visit capuchincoffee.co.uk for more information or follow @capuchincoffee_ on Instagram
Comments