The developer behind the Downs Quarter scheme in Altrincham town centre says it is the perfect example of the "20-minute neighbourhood", a neighbourhood where people can get all the goods and services they need within a 20-minute walk.
Justin Molloy, Development Director at House Crowd Developments, is overseeing the build of the innovative complex of apartments, townhouses and live/work units that will complete in 2021.
Set within the Stamford New Road Conservation Area but largely hidden from the road, the Downs Quarter is one of Altrincham's most significant current projects and a flagship scheme for Hale-based House Crowd.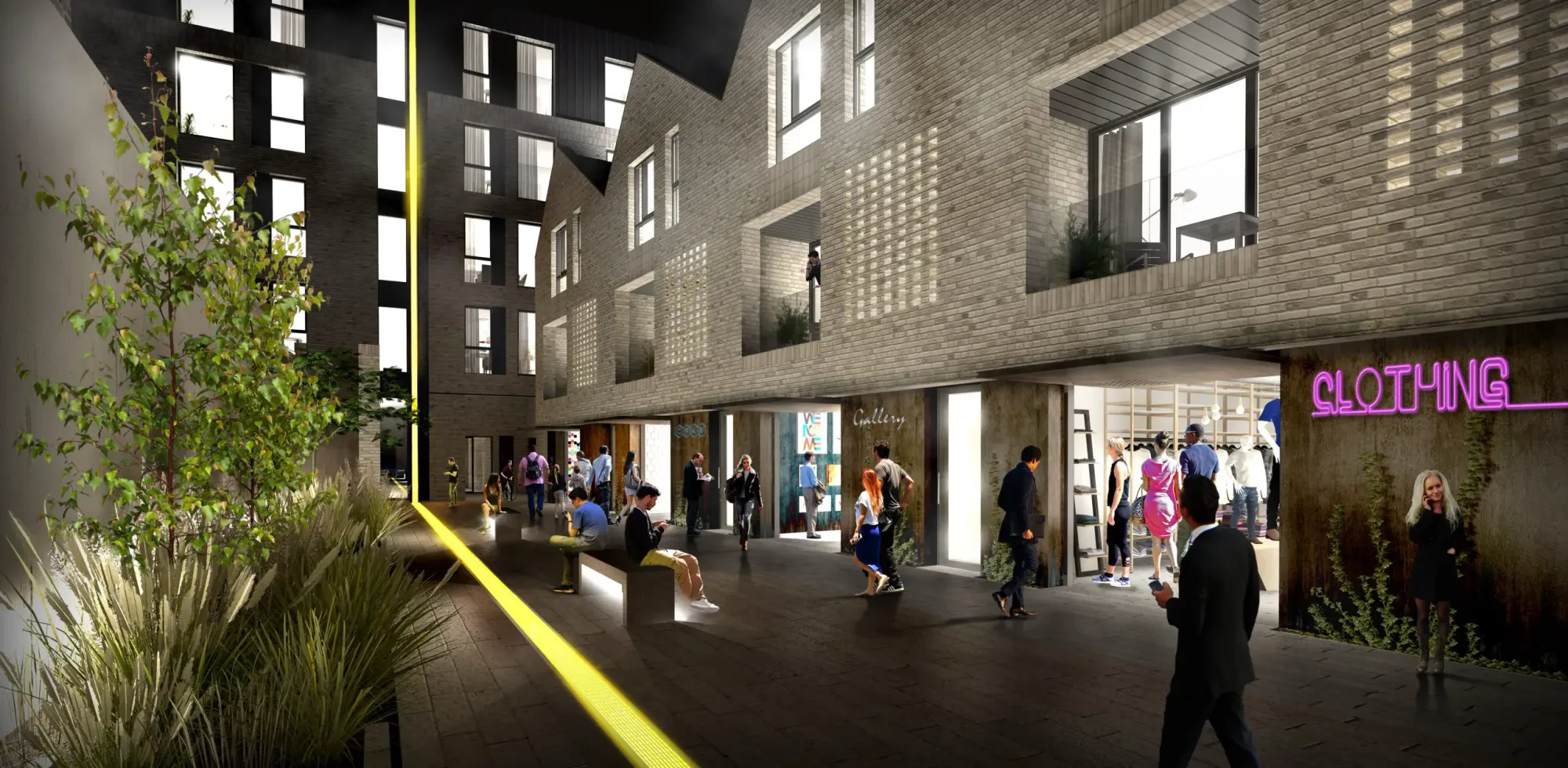 Designed by local architects Calderpeel, the scheme comprises three separate phases.
The most advanced in terms of construction is The Place, which will provide six two- and three-bedroom apartments and four three-bedroom mews townhouses, and is set to complete by Easter.
Phase 2 will deliver a further 24 one- and two-bedroom apartments in a highly contemporary building called 'The Blok', along with four live/work townhouses called The Works; an innovative new concept that combines three-bedroom living accommodation with contemporary style ground floor retail or studio space. Both The Blok and The Works are due to complete in late summer 2021.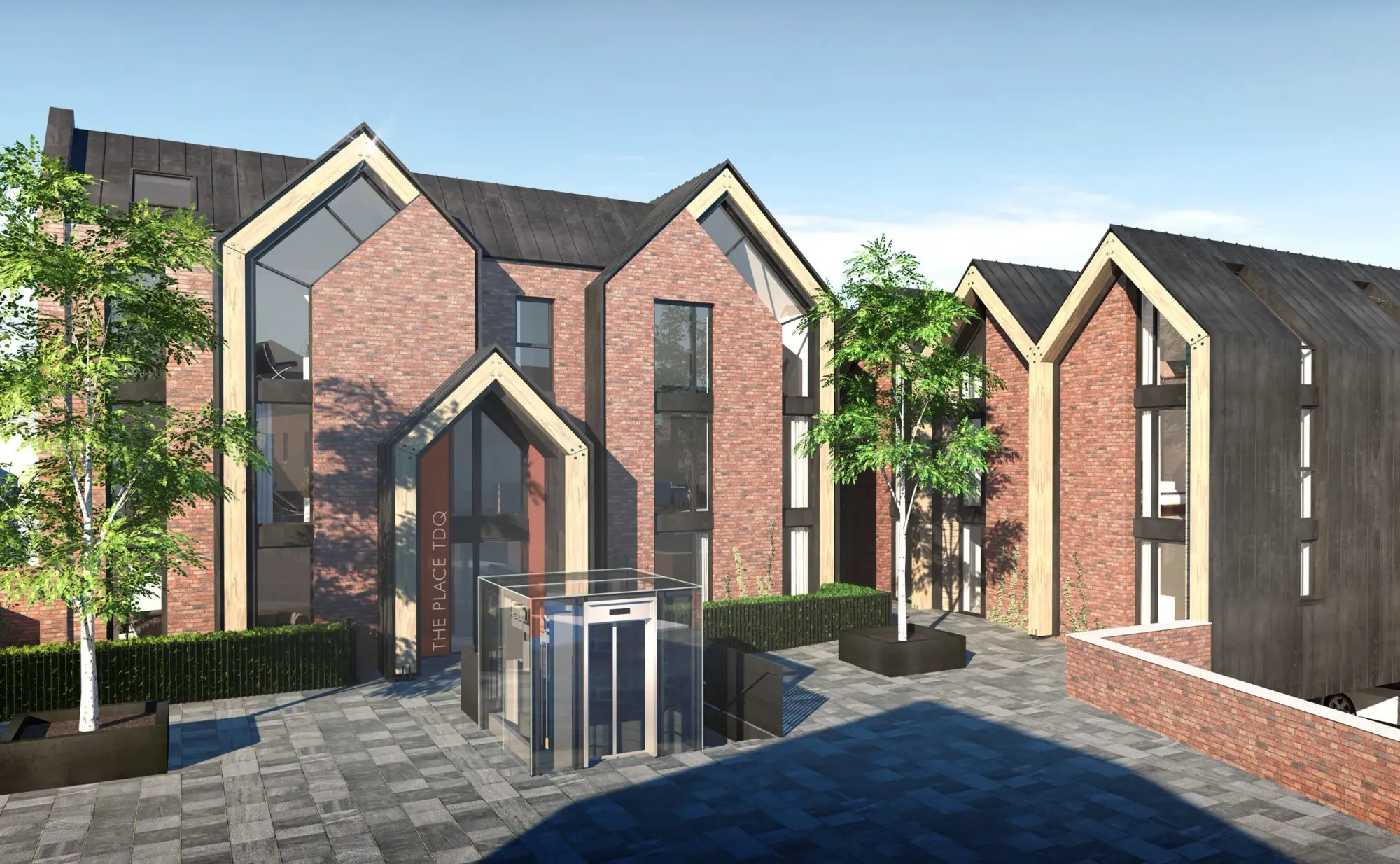 And Molloy, who says it is a "personal" scheme for him as he lives in Bowdon, said the idea of community had played a big role when devising the scheme.
He said: "I've held a strong view for a while that for a town centre to work it has to have a sense of community. If people aren't actually living in a place then there's nobody out at night and there's no sense of community.
"The idea of the 20-minute neighbourhood is that you can walk or cycle from your front door to a restaurant, school, shop or wherever, and there's a real sense of community. You can live, work and sleep in close proximity."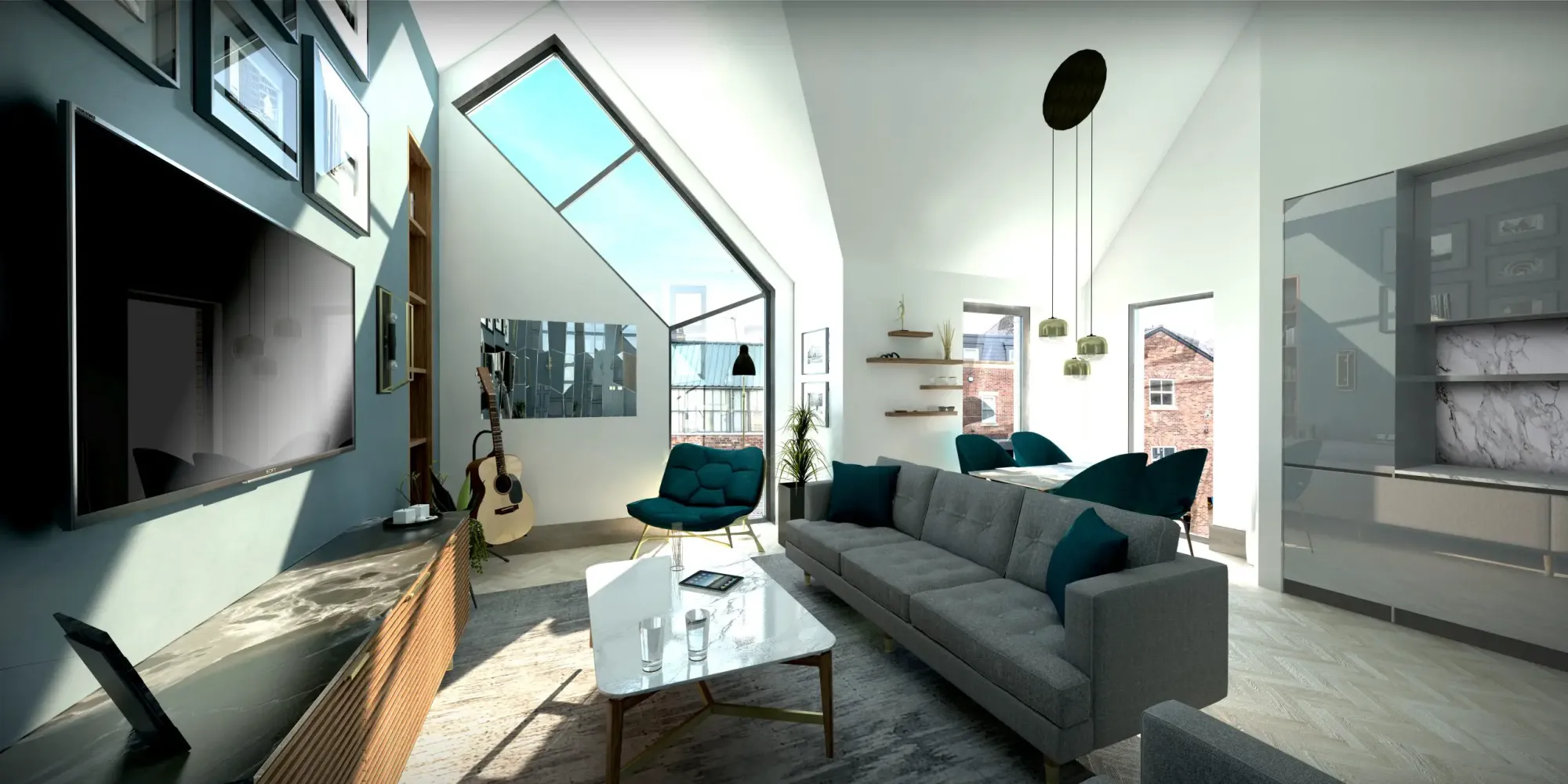 Molloy cited King's Court and the Market Quarter as excellent examples of areas within the town centre that were succeeding because of the commercial community that existed there.
The Downs Quarter properties average out at about £400,000 in price, with the apartments priced between £230,000 and £240,000 (including nine classed as affordable and available as shared ownership) and the townhouses ranging from £600,000 to £700,000.
Molloy, who has delivered over 200 homes since he joined House Crowd Developments in 2017, said House Crowd's philosophy when it came to design was to create houses that were beautiful but also functional and usable spaces.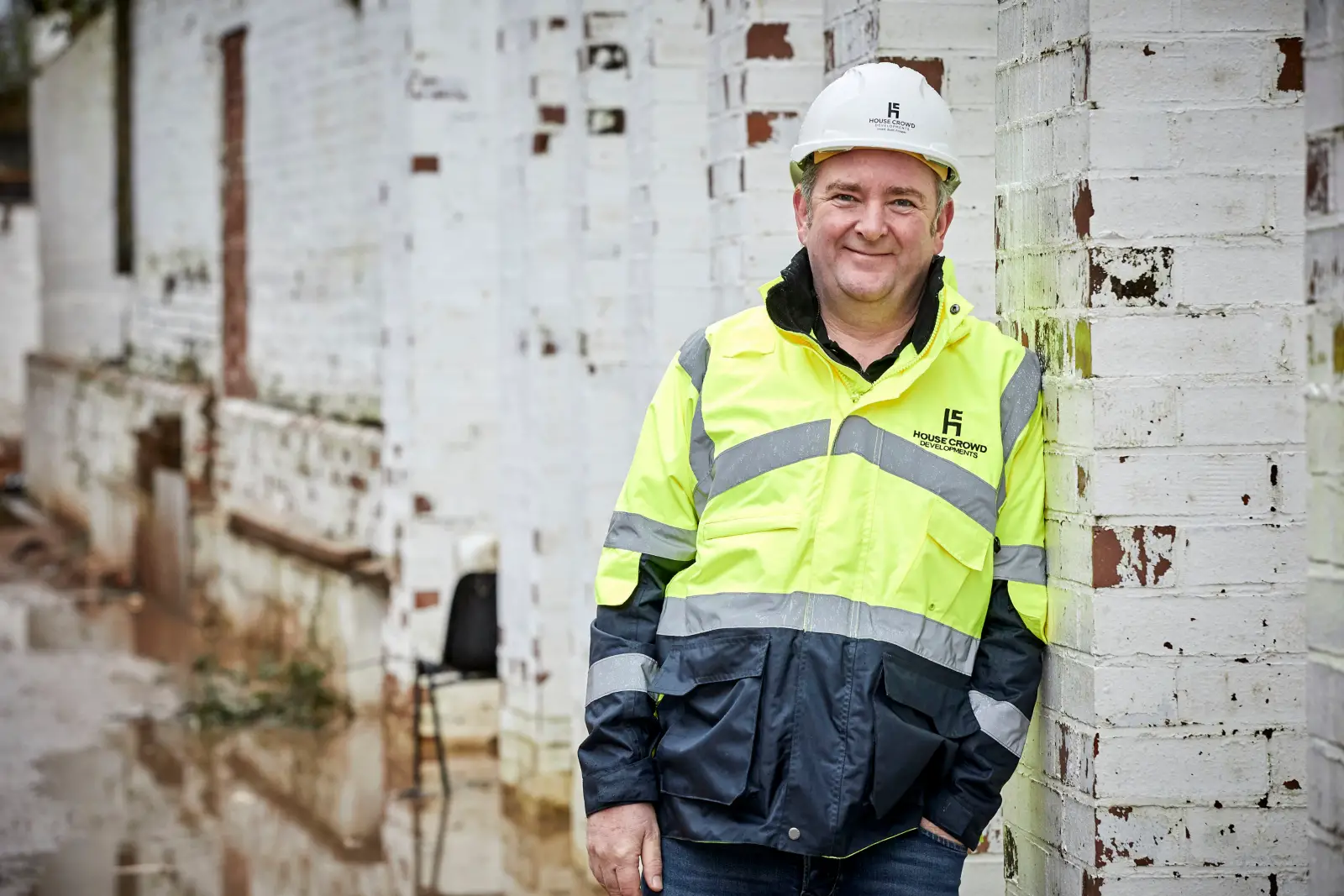 He said: "I start from the position of 'if I was my target market, how would I live in this space?'
"The customer-facing things you interact with every day are the most important – you can have fancy lights with 23 settings but people don't use them, so we would rather spend money on functional things."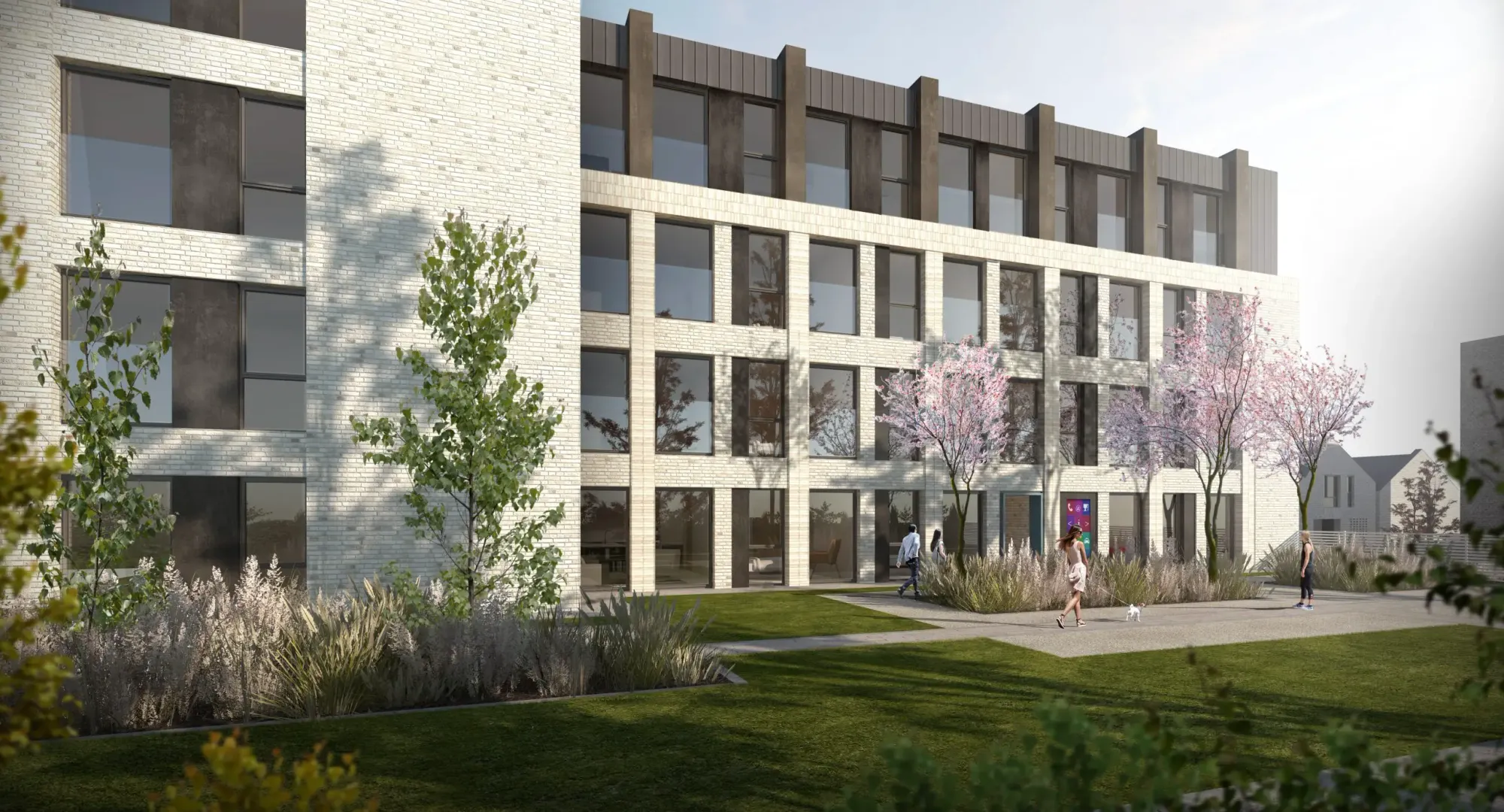 Covid-19 has of course presented its fair share of obstacles this year, with two contractors going bust and materials and labour supply much slower than normal. Molloy contracted the virus himself and was hit hard.
But he says that interest in the scheme is high now people are beginning to see it come to fruition.
"It's a great spot and flagship scheme for Altrincham and us," he said. "We're bringing land back into use that many didn't realise was there."
For more information on The Downs Quarter, visit the House Crowd website here
Comments