There's a new estate agent in town – but Rebecca Sutherland and David Steel, from The Good Estate Agent, say their background in healthcare and hospitality will help them to stand out.
We caught up with them to find out more about their new business.
ALTRINCHAM TODAY: Welcome to Altrincham – can you give us a bit of background to The Good Estate Agent?
REBECCA SUTHERLAND: The Good Estate Agent was originally founded in Kent back in 2010, so we are a very well-established agency with branches nationwide. Our key focus is to offer a more personalised service than your traditional high street agents. We want to get to know you, and we want you to know us. We achieve this by focusing on a person-centred approach, which means we tailor our service to individual requirements.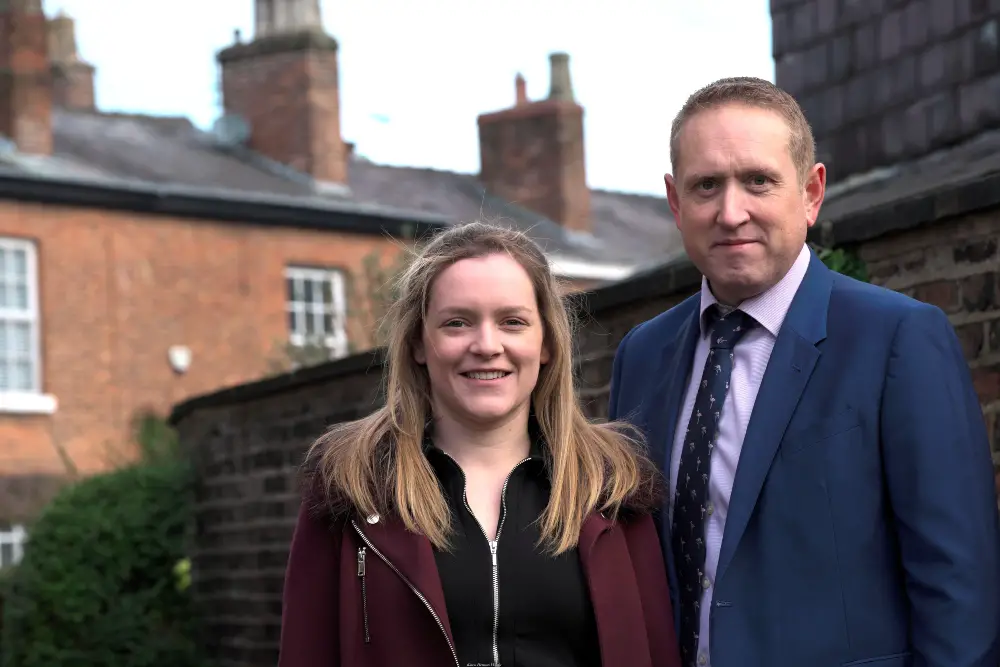 AT: How well do you know the Altrincham area?
RS: Altrincham is my home town so I was born and raised here. I attended Altrincham Grammar School for Girls before leaving for University in Leeds. I qualified as a paediatric nurse in 2011, then moved back to the area and I have been here ever since. Both David and I are avid runners, so we are well known in the running communities around Sale, Altrincham and Urmston, you name a place and we probably run there!
DAVID STEEL: Really well, although I was born in Liverpool, I came to university in Manchester in the late 90s, gained my first Hotel General Management job at Mottram Hall, Prestbury in 2002, and over the years I've moved progressively into the leafy suburbs of Altrincham!
AT: Some would say there are already quite a few estate agents in the Altrincham area, so how do you think you will stand out?
DS: Well first and foremost we cover Altrincham, Hale and Sale so that's our first unique selling point. The second really is who we are as people: I own a second business, Steel Hospitality, whilst Rebecca has over 10 years' experience in the National Health Service. I'm accustomed to calling clients 'guests' and that's our ethos at the Good Estate Agent. Ladies and gentlemen serving ladies and gentlemen.
We aren't a traditional estate agent, success for us is about building relationships, understanding goals and working together to achieve them. Our aim is to be transformational not transactional, which we think will see us occupy a unique place in the market.
AT: It's clearly been a very busy time for the local property market over the last couple of years. Do you see it slowing down at all as we emerge from the pandemic?
DS: Pretty much everyone in property is posing the same question, although anyone who claims to know for certain what will transpire is either fooling themselves or trying to fool you! What we can do is analyse the available data and base our predictions on the best available evidence.
The price of property coming to the market increased by 2.3% in February alone, equating to £7,785, according to Rightmove's latest House Price Index. This hike marks the biggest month jump in pounds the property portal has recorded in 20 years of data-gathering. Altrincham, Hale and Sale recorded the biggest jump in buyer enquiries at 24% higher than the six months prior, which shows how buoyant the market is in our area at present.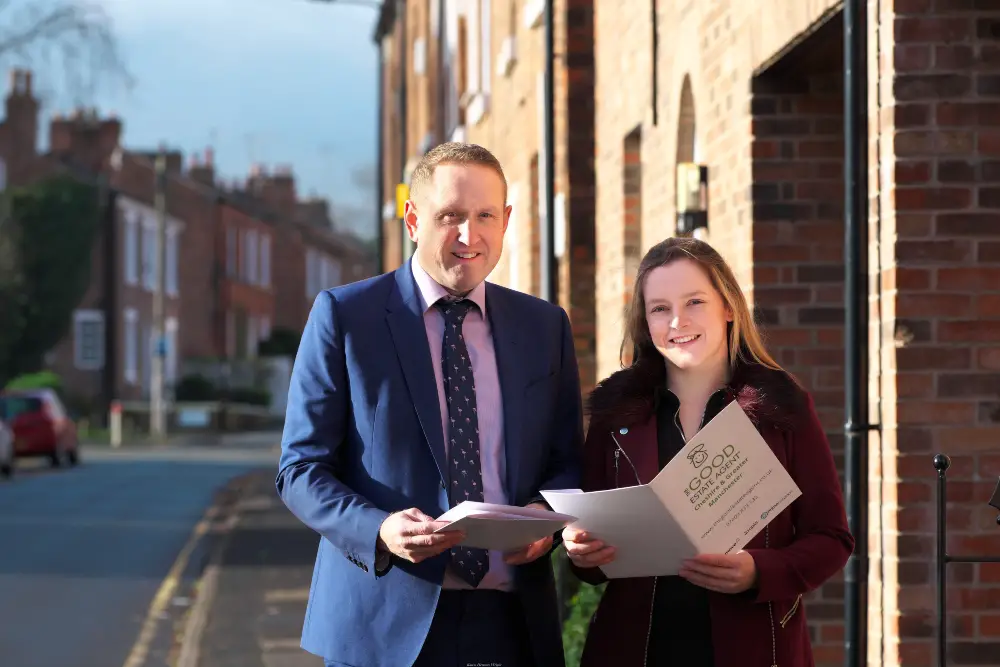 With Covid restrictions ending, we now have a group of movers who are looking to buy within comfortable distance of their workplaces. This is adding to the relentless rise of property prices in Altrincham, Hale and Sale, which is being further exacerbated by the current lack of available stock. The number of offers we receive on properties each month can be well into double figures, with sales continuing to be agreed at over the asking price. Now is a great time to sell as for me, more homes will need to become available for sale before prices can slow.
AT: What kind of properties are particularly in demand in the Altrincham area at the moment?
RS: There is a huge demand for family homes at the moment. We are receiving daily enquiries from prospective buyers all looking for 2+ bedroom properties. The area is well known for its schools and with the return of children to education post lockdown, families are keener than ever to move within these catchment areas. The pandemic lockdowns also forced people to spend more time in their homes, and this has added to people's desire for more space.
AT: What are your plans and hopes for The Good Estate Agent in 2022?
RS: David and I are both really excited to be working with our local communities. We have had the pleasure of meeting a lot of prospective sellers already this year. Our plan for 2022 is really to help the homeowners of Altrincham, Hale and Sale see that selling their home can be done professionally, but also personally. We offer our services seven days a week, including evenings, to fit in with those who don't have traditional working hours, meaning we are truly adaptable to everyone. This looks to be a busy year for the property market and we are looking forward to it!
For more about The Good Estate Agent, contact Rebecca Sutherland on 07403 833 332 or David Steel on 07568 563 694. You can also follow @TGEACheshireGreaterManchester on Facebook.
Comments