A plan to turn the former home of Altrincham Library into apartments looks set to be given the green light.
Developer Citihaus has submitted plans to convert former office, retail and the library space at Clarendon House into 68 apartments.
The redevelopment would completely reimagine the 1970s brown brick building on Stamford New Road.
The 68 "high quality" apartments would comprise four studio flats, 25 one-bedroom flats, 34 two-bedroom flats and five three-bedroom duplexes.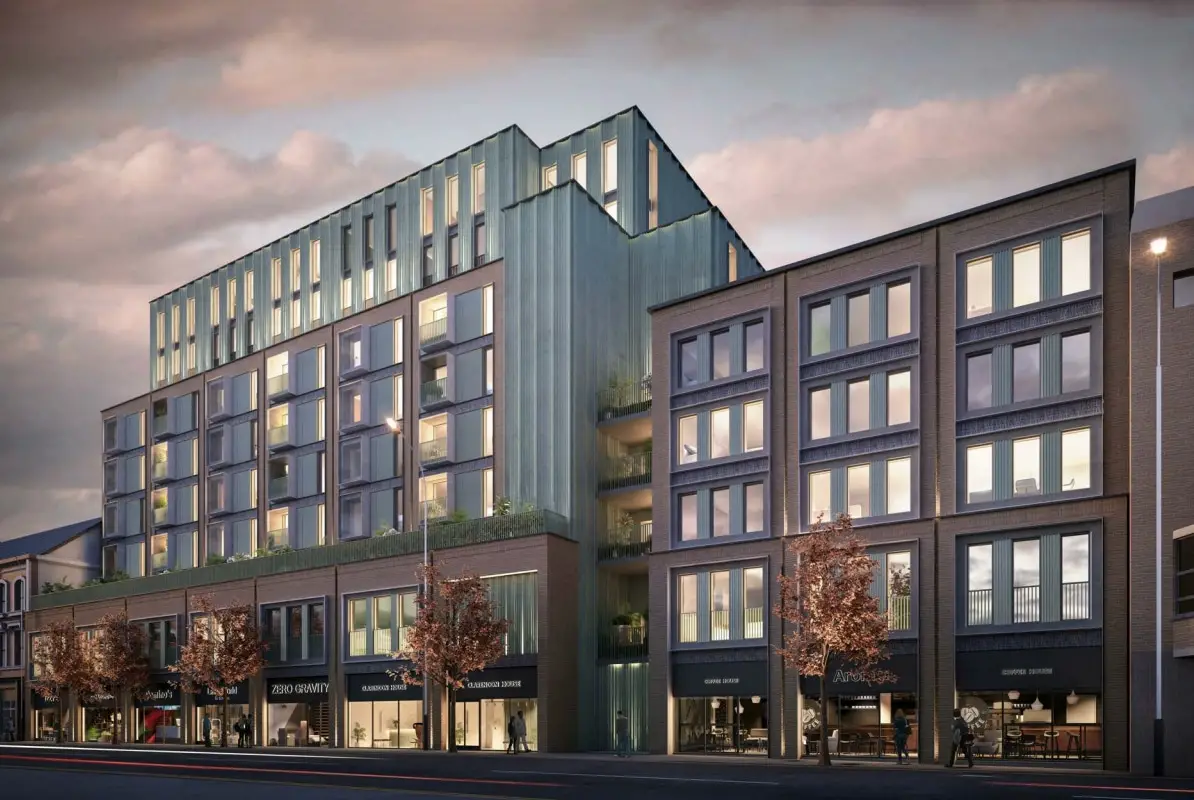 Originally just 12 of the homes were to be classed as affordable, but that number has been upped to 31, or 45% of the scheme.
Citihaus, a company set up by the directors of Manchester-based Factory Estates, had acquired the 33,800 sq ft building from Trafford Council and Bruntwood Works, who jointly own the Stamford Quarter of which Clarendon House is part.
The project requires a two-storey extension being built on top of the six-storey building, adding 11,000 sq ft. A total of 42 parking spaces will be provided, with five EV charging points.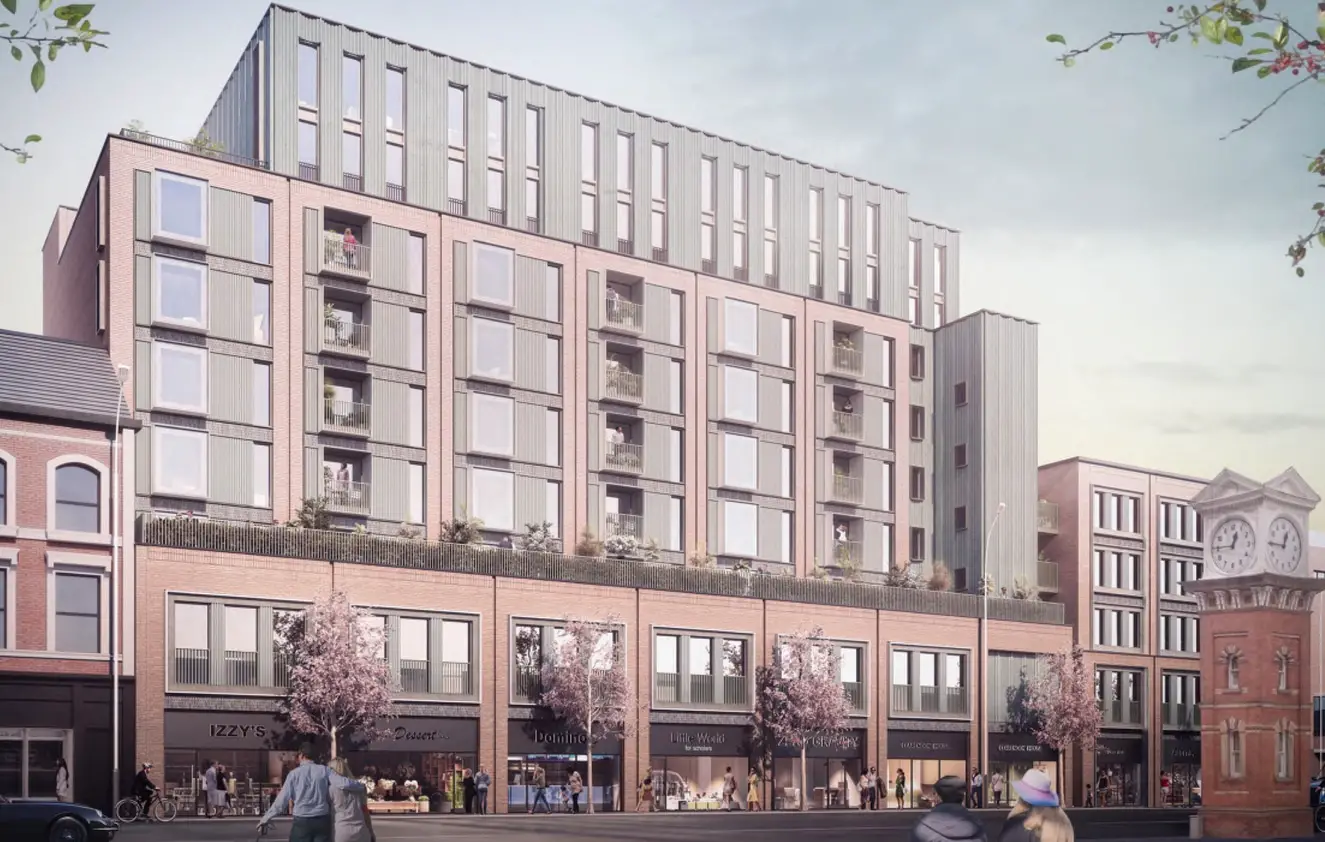 In a report on the plans, Trafford Council's planning officers said they were "minded to grant approval, subject to legal agreement". It will make a final decision on the proposal on Thursday 11th August.
Clarendon House previously had planning permission in place for a 60-apartment scheme, but the new application evidently replaces those. In 2015, there were plans for a 42-apartment development.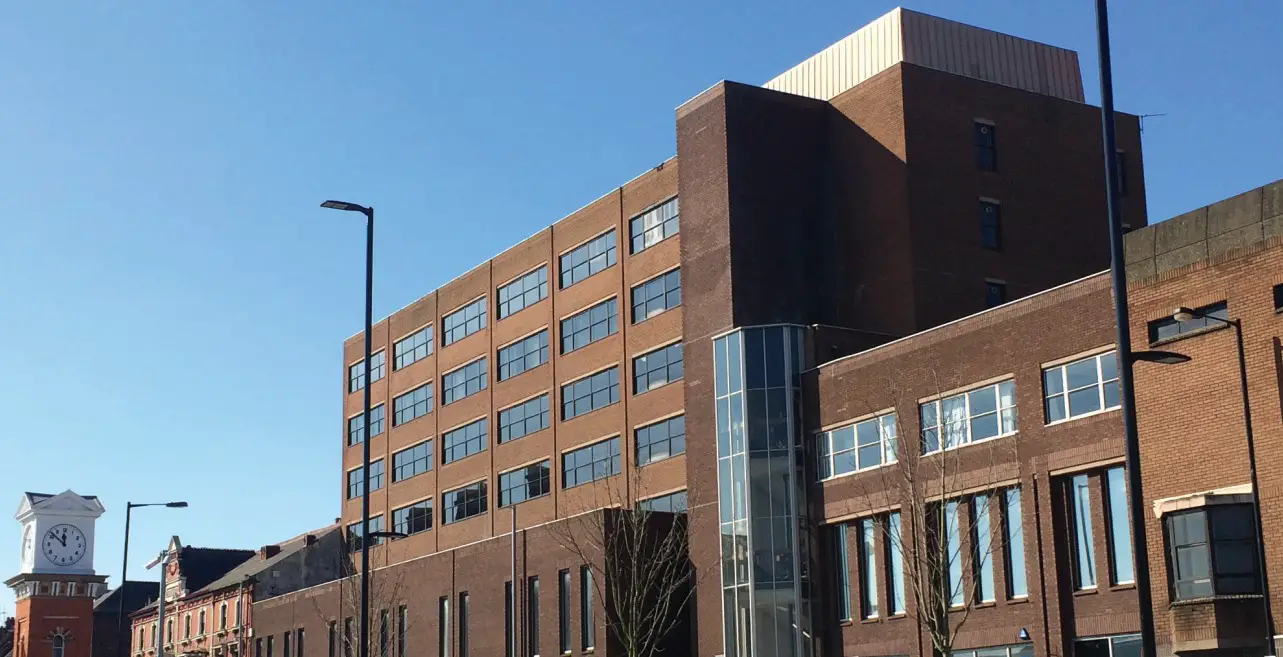 The plans form part of a bigger masterplan for the Stamford Quarter.
In January, Trafford Council approved the transformation of the former Rackhams building into a major new mixed-use development called Foundation, work which is currently well underway.
The former House of Fraser department store – which closed down in August 2020 – will be turned into 50,000 sq ft of commercial workspace and 25,000 sq ft of retail and leisure space on the ground and lower ground floors.
Comments