Phil Nott has been designing kitchens for over 25 years and he now has his own Altrincham showroom at PGN Kitchens.
He says the opening of PGN Kitchens has been a "pivotal moment" for him as he can now focus on his values "by offering the best possible product within a budget range".
We took a trip down to Manchester Road to find out more.
ALTRINCHAM TODAY: PGN Kitchens are based on Manchester Road in Altrincham – tell us a bit about your business journey so far.
PHIL NOTT: I have been designing kitchens since 1997 and have worked not only as a designer but as a manager and area manager for some of the biggest kitchen suppliers in the UK.
For the last seven years I was showroom manager at Kitchens of Altrincham before taking over the showroom with my own company.
The inception of PGN Kitchens was a pivotal moment for me as I was now allowed to focus on my values by offering the best possible product within a budget range along with the best possible levels of customer service and after sales service.
I have in my previous career seen things done wrong so many times that I was completely focused on doing things right and have worked hard to build our excellent reputation across products and services backed by ALL 5 star reviews on Trustpilot.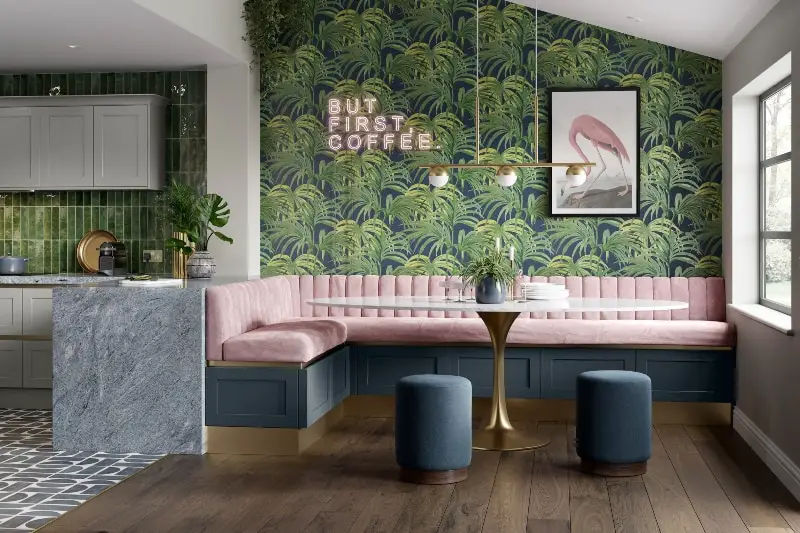 AT: How would you best describe your kitchens?
PN: All our cabinets are made to order to your specification and sizes. We offer all styles of kitchens from Classic Shaker to ultra-modern as well as offering an In Frame luxury selection. The vast majority of our kitchens are available in standard colours as well as a paint-to-order service available to give a truly unique finish if required.
We also offer a full selection of worktop solutions including quartz, granite, solid wood, porcelain, composite and laminate, as well as a vast array of internal accessories and a huge selection of sinks and taps.
AT: Where would you say you sit in the market in terms of quality, service and price point?
PN: We sit firmly in the mid to high-end category on both quality and service however our pricing is very competitive so is more in line with the mass market.
Most of our standard styles are very affordable and we compete very favourably against suppliers like Wren Kitchens, Magnet and Kutchenhaus.
We also offer true bespoke kitchens at our higher end and can comfortably supply kitchens that are around 25% less than Tom Howley, for instance.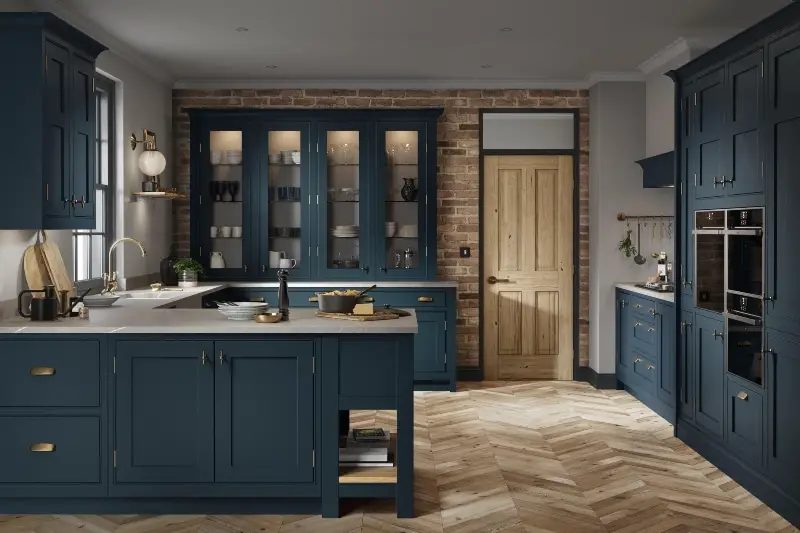 AT: What would you say differentiates PGN Kitchens from others in the market?
PN: Compared to the national companies, we offer a much larger product portfolio with an emphasis on quality products that will last the test of time.
We also put customer satisfaction over profit, offering a truly personal service with attention to detail, speed and accuracy of communication.
Our knowledge and experience in planning and design is unrivalled, with a no-nonsense approach to the advice we give.
We also support our local community here in Altrincham and sponsor Timperley Hockey club ladies 1st team. I believe in giving back to the community.
AT: What design trends are you seeing emerge for Spring 23 and beyond?
PN: We are seeing blues and greens emerge with some beautiful tones available, for example Indigo and Hartforth Blue, as well as Fir Green and Reed Green.
Complemented by some beautiful new quartz worktop colours, you can create a truly stunning look.
We are also seeing a massive upturn in demand for induction hobs rather than gas hobs thanks to improved induction technology.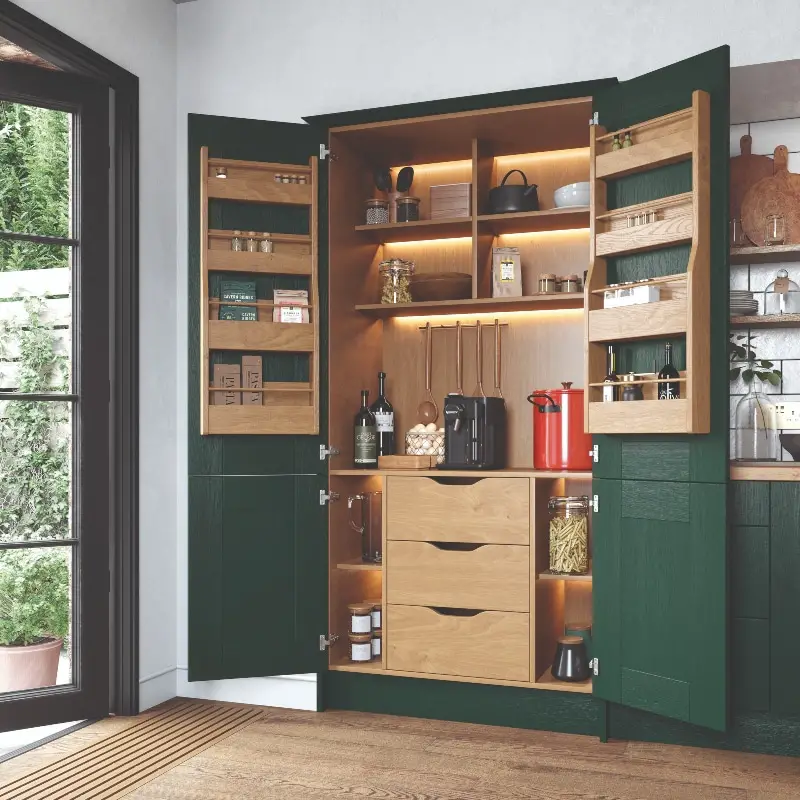 AT: What advice would you give anyone considering a new kitchen?
PN: Make a wish list to include needs and wants for your new kitchen. This should include colour and style of door, type of worktops, number and types of appliances that need to be designed into the space. Also think about the size of units, type of hob and units for refrigeration, dishwashing and laundry.
Then think of any special features required, such as an island, lighting effects and any internal accessories required such as pull-out storage or bins.
Secondly, do your homework and check a company out. I would urge anyone to check reviews and reputation before deciding which company designs your kitchen. A new kitchen can be one of the largest purchases you make and it is very important to make sure that the people you are dealing with understand the importance of every aspect of not only the kitchen, but also the process to final completion and installation.
There is a distinct difference between a kitchen designer and a kitchen planner. A designer will listen to your requirements, has experience and knowledge of how a kitchen works from a components point of view, and will look to generate a design that works for you rather than the order.
A planner has been on a CAD and sales course to enable them to create pretty visuals and quotes, but they are mainly concerned with getting a deposit out of you.
To get in touch with Phil at PGN Kitchens, call 0161 928 3599 or info@pgnkitchens.co.uk, visit pgnkitchens.co.uk or visit the showroom at PGN Kitchens, 210 Manchester Road, Altrincham, WA14 5LU.
Comments