Legendary jazz funk band Shakatak return to the Cinnamon Club next week for their first gig at the venue in two years.
Still featuring four original members including vocalist Jill Saward, keyboardist Bill Sharpe, drummer Roger Odell and bassist George Anderson, the band enjoyed huge success in the 80s and are still playing to big audiences in Japan and Europe.
And they'll hit the Bowdon venue on Friday June 8th at 7.30pm.
Bill Sharpe told us what the audience could expect: "We still play the best known songs like Night Birds, Easier Said Than Done and Down on the Street as well as other hits but we also include newer material from more recent albums.
"So there's time to listen to some of the set and then towards the end get up, make some shapes and dance the night away."
Sharpe said the band always had "great fun" at the Cinnamon Club.
He added: "It's an unusual venue as I believe it was a built as a ballroom with a sprung floor which I guess is good for dancing of any kind. When we first played there it was definitely one of the more unusual places we've performed in but also full of very welcoming people."
Tickets are still available for the gig and can be bought here.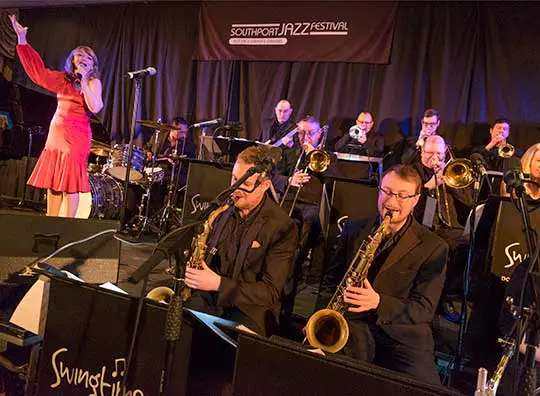 And the following Friday there's a similarly special gig lined up, with the venue welcoming Swingtime Big Band, the North West's premier Big Band, for the first time.
This time they'll be appearing with trumpet maestro and BBC Proms singer Georgina Jackson, who will swing her way through the likes of Ella Fitzgerald, Peggy Lee and Nancy Wilson.
Tickets for the Friday 15th June gig can be bought here.
Comments