Altrincham Library is to move to its new state-of-the-art facility on Market Street in time for Christmas.
The 18,826 sq ft library on Stamford New Road will be moving to a smaller facility within the new community health hub over the next couple of months, although no moving-in date has been finalised.
The new library will offer an Open+ system which will allow customers access without staff being present.
The system has been working successfully in Scandinavia for more than 10 years and has been in Woodsend Library in Urmston for the last three years.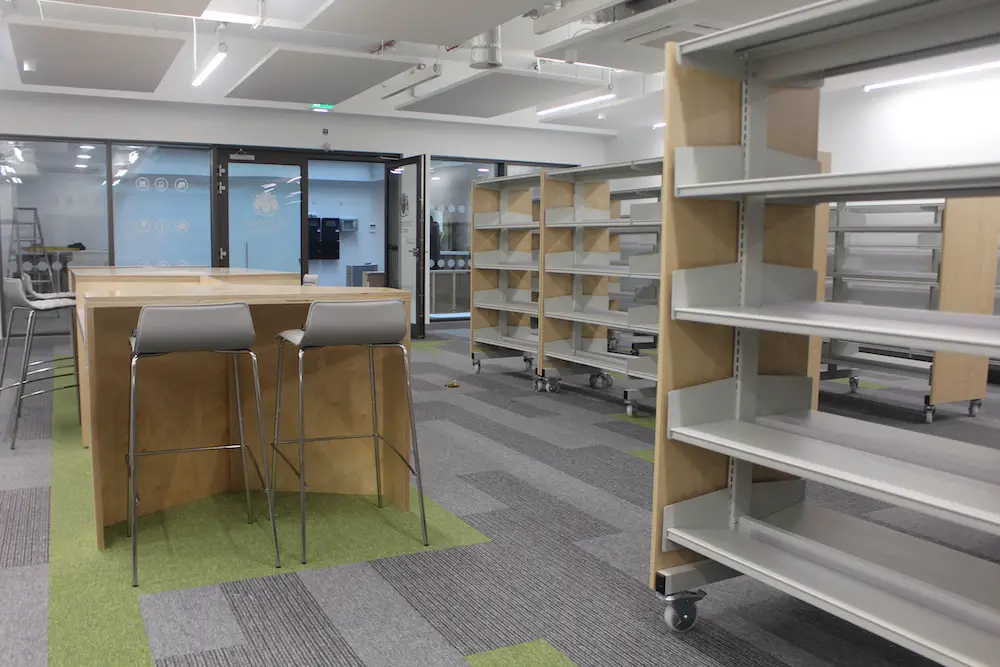 Under the new system, customers gain entry to the library via a keypad using their library card and PIN. This technology will enable customers to use the library every evening Monday to Friday and on Sundays.
Customers can borrow, return and renew books via the self-service kiosks; use the public access computers, printer and photocopier – and community groups can use the library for meetings.
The library is the only confirmed tenant within the new £20m building, which practically completed last Friday.
Kevin Procter, Trafford Council Executive Member for Communities and Housing, said: "The new library is fantastic news for everyone in Altrincham. It is central to the development of the former Altrincham General site and will sit beautifully in the town centre.
"We are very proud of the fact that we are investing in a new library when local authorities across the country are closing them down. We, as a Council, are passionate about our libraries and believe they are vital to the community. I look forward to the library opening – it will serve thousands of families and individuals across the borough and is sure to be a success."
A 13ft wood and bronze sculpture called the 'Eudaemonium' has been erected outside the library entrance.
Comments