The owner of one of Altrincham's oldest law firms has revealed how she became the company's receptionist for eight weeks to ensure her "frightened" elderly clients had a direct point of contact during the height of the Covid-19 pandemic.
Irene Seaman, Senior Partner at Hill & Company Solicitors for the last 18 years and the firm's first female owner in its 170-year-plus history, said the experience was "very intense" but that she decided to take all calls out of concern for its elderly clients.
"In the early days of lockdown there were so many people going on to ventilators and a lot of clients wanted to get their affairs in order just in case that happened," said Irene.
"It was mostly elderly people who were just lonely and frightened with no-one to talk to.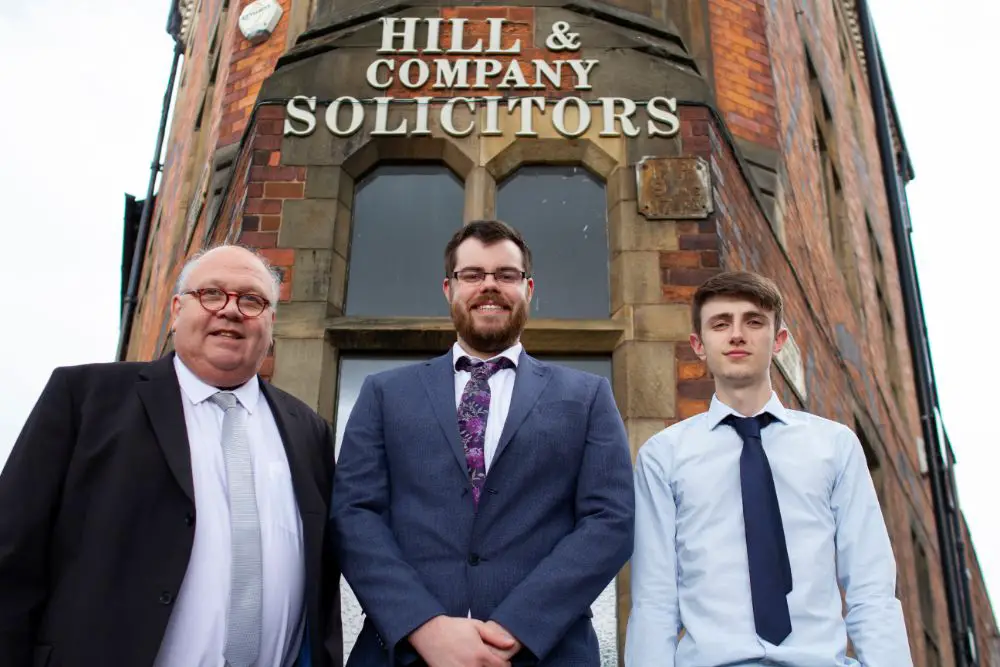 "Some were ringing the practice every other day just for someone to talk to – they were frightened even to open their front door.
"I was very concerned so I decided it was better for me to take the calls, and I told them to ring me whenever they wanted.
"One of my clients even rang me from hospital because he'd tried to harm himself due to the stress of the lockdown."
Irene wasn't the only one at Hill & Company going the extra yard for her clients – at home, all the firm's solicitors were working long hours throughout the lockdown, all doing their own admin, to cope with the increased demand for certain services, such as wills and lasting powers of attorney.
On May 11th, the team were back together in the handsome early-1800s building that opens the northern end of Market Street, one of the best preserved architectural corners of Altrincham. The practice opened to the public again on June 15th.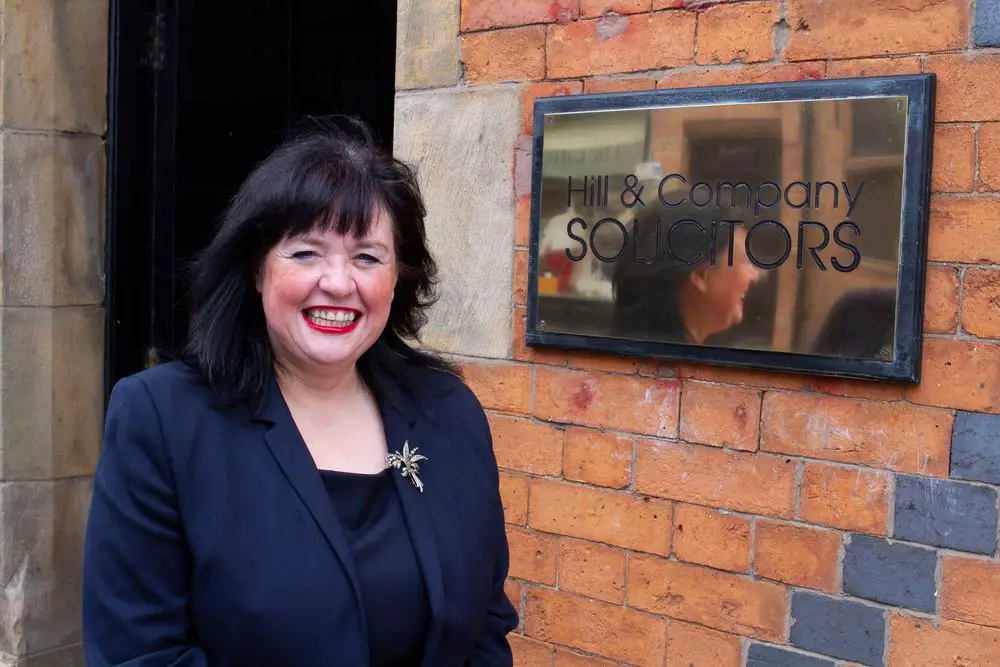 One notable absentee for the time being – as he is shielding – is the company's 80-year-old former owner Roger Hensman, who started at the company more than 60 years ago (qualifying as a solicitor 58 years ago) and must be a contender for the longest-serving employee in the town. He only works on a part-time basis now, but according to Irene, "his depth of knowledge is the greatest in the whole of South Manchester". The practice has a combined legal expertise and experience of over 150 years.
The way the firm has pulled together to service its clients is testament to the way Irene believes a traditional High Street practice should run; years ago, families would come to the office for the whole morning and sort out all their family business, from property matters to wills and probates and family law problems.
Many of the firm's clients have been clients for generations, and indeed 80% of its clients today are repeat clients.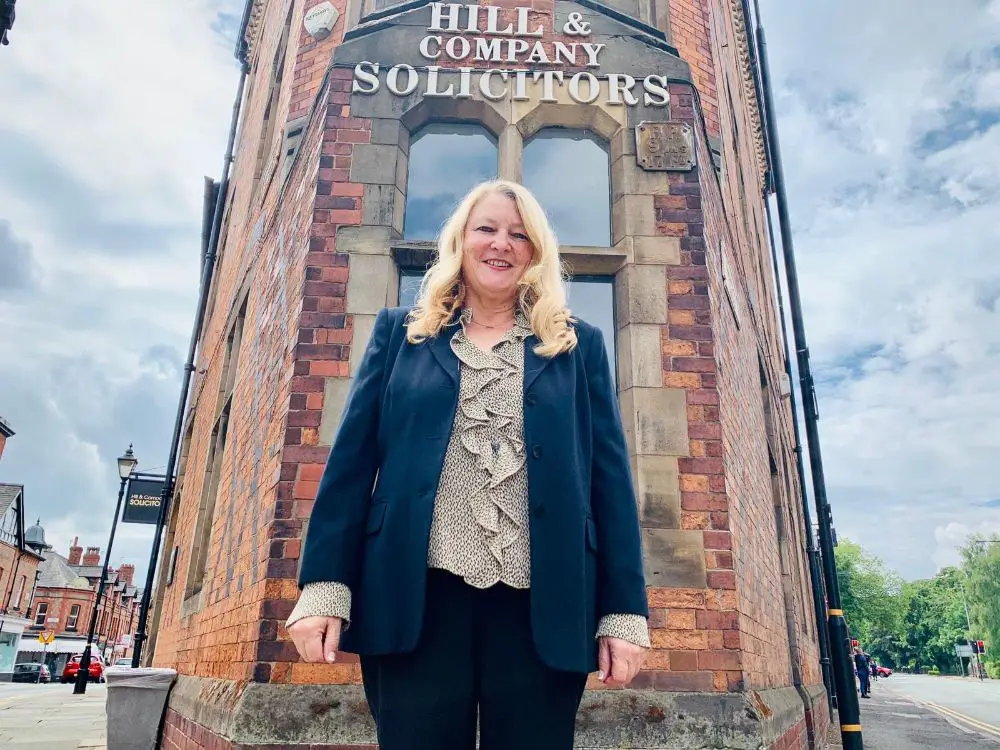 Irene still maintains there is a big difference between the personal service they provide and the service you can expect from online-only firms.
"Nowadays people go on the internet and find that it's cheaper and say they don't care about personal service," she said.
"But that's until they're stuck in the middle of a problem. Online you'll never get the same person twice, and sometimes they don't even have any legal training.
"We have a specific solicitor on cases from beginning to end, and we pride ourselves on our personal service. Our solicitors like Josephine Brook, who is very well known in the community because she's hands on and out there seeing people and she understands what their needs are. That's how we work. It's so different from the online experience."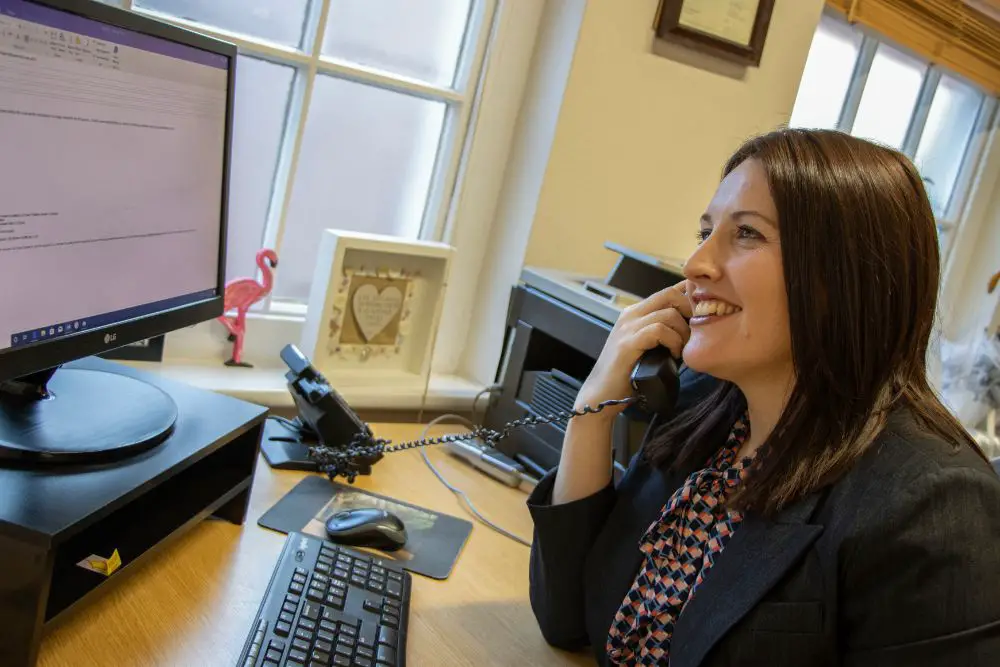 The firm's family law specialist, Heather Broadfield, is another example, providing what Irene calls a "quasi-social work" service to clients involved in often very difficult and sad cases. "You can't do that too easily over email," says Irene.
And Heather is just as passionate about the benefits of a High Street firm, as she wrote in a recent blog, Avoiding the Pitfalls of Online Divorce.
Irene has had to make some difficult decisions due to the pandemic but the 19-strong firm remains a "very secure and stable business".
"I want to stay as a traditional high street practice," says Irene. "But it's down to people to support their local high street practice that's been around forever, otherwise you're going to lose it."
Comments