In the light of the ongoing coronavirus crisis, many of our businesses in Altrincham are now under threat – and if the community does not stand with them NOW they may not be around by the spring.
Today, Altrincham's businesses are launching a campaign through Altrincham BID which they hope will speak to everyone who loves our town.
The BID will be sharing messages with its partners every day about Altrincham businesses.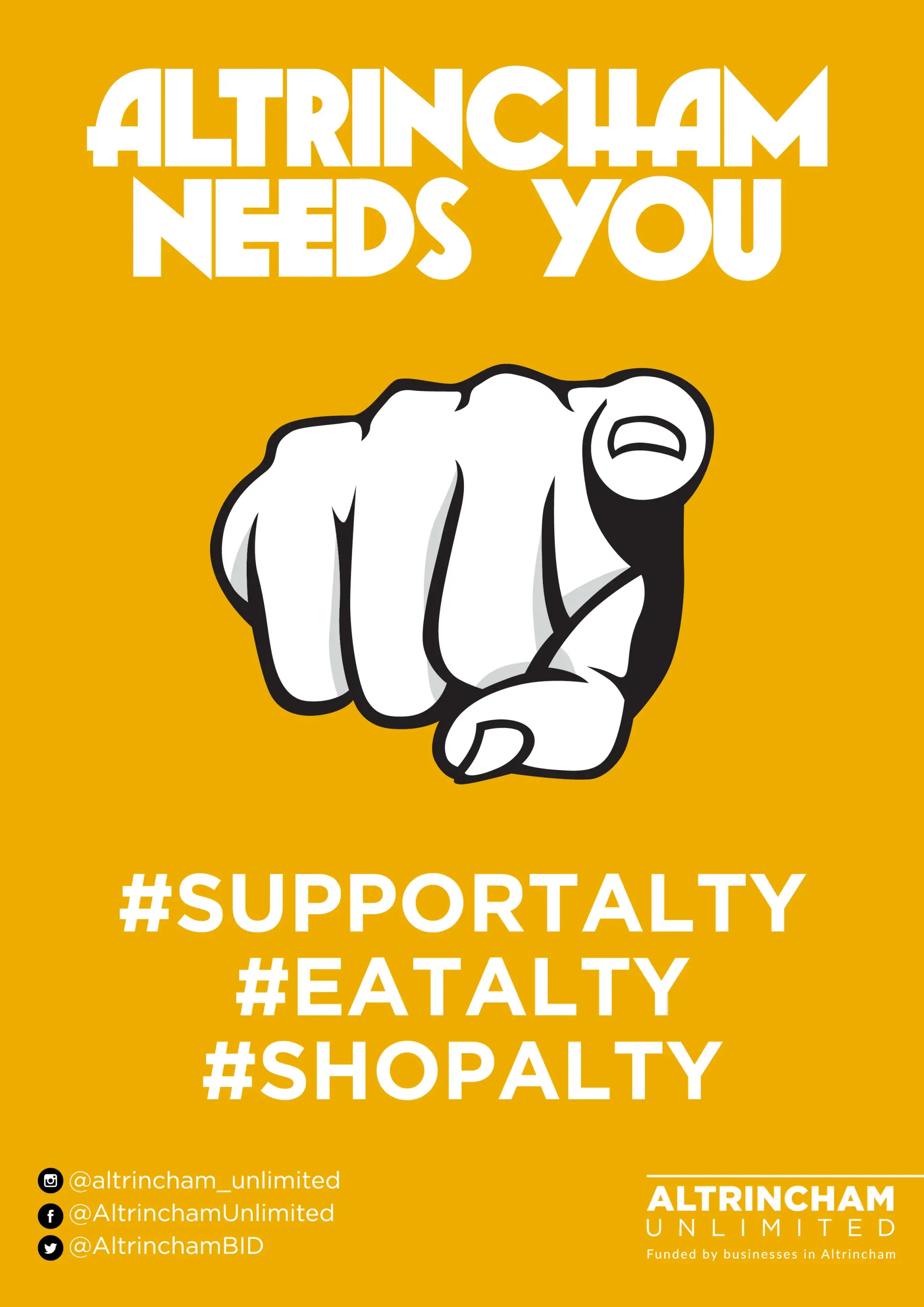 So now is the time to show your support for your favourite businesses, who are facing unprecedented challenges.
If you love Altrincham and want to keep Altrincham amazing, please share and use the town's businesses!
Martin Duff, from independent jewellers Randalls Jewellers, had this message on behalf of all Altrincham businesses:
Use the following hashtags: #SupportAlty, #EatAlty, #ShopAlty, #Shoplocal, #AmazingAltrincham. Always follow Covid guidelines.
Comments