A Timperley seamstress has turned to making face masks after her business was "quietly cancelled" by coronavirus.
Anneka Davies has launched a range of Christmas masks after the second lockdown dealt a further blow to her hopes of getting her Button and Bride business back on its feet.
Business was booming at the Stockport Road shop but when the lockdown was announced in March, Davies instantly lost orders for four weddings.
She spent much of lockdown donating her skills to making scrubs and masks for community nurses and care homes in the area to help out during the initial shortage of protective equipment.
But now, following the second lockdown, she has created a range of festive masks to sell – all handmade by her.
She said: "It's been one hurdle after the next. Even if we open up again on December 2nd, for me it won't make any difference as Tier 3 weddings are cancelled. My business has been quietly cancelled for a long time now.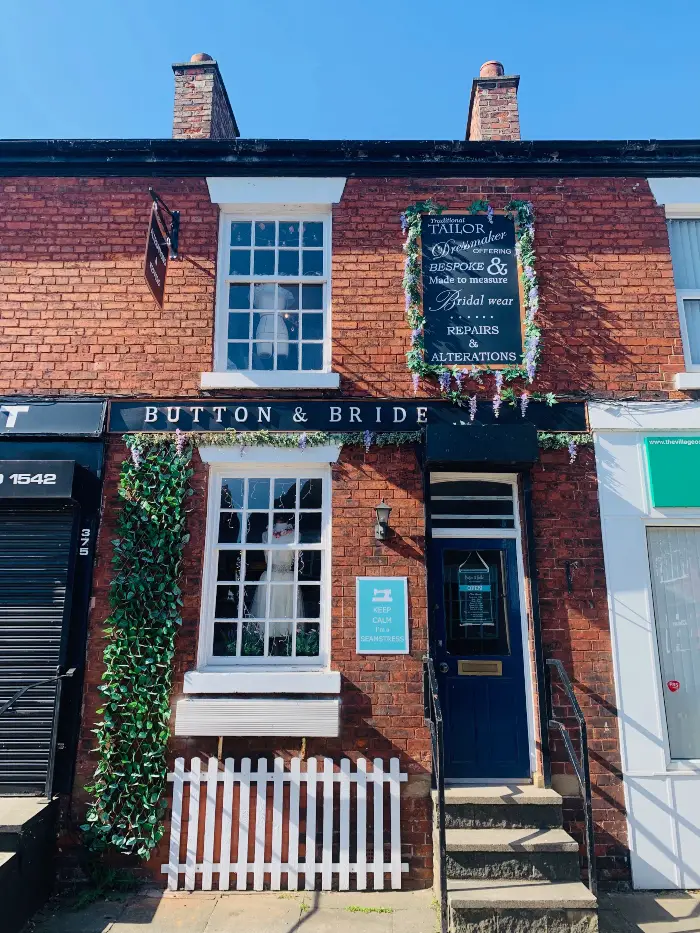 "I've constantly tried to adapt and do whatever I'm allowed to. I've tried to encourage the alterations side of the business but it's hard when your business is called Button and Bride."
Davies was recently involved in organising a Halloween trail in Timperley village but then had to isolate for two weeks when her husband Steve, head chef at a Timperley care home, caught coronavirus.
Davies, who learnt her trade from her grandmother, also a seamstress, explained how she made the masks.
"I start with a pattern and then cut out the pieces to the desired design. They're lined with ivory cotton and come with adjustable elastic strap. I then steam it and put it in a sealed cellophane bag."
You can buy Anneka's Christmas face masks from our shop here
Comments