Spring is the perfect time to give your kitchen a makeover.
But where to start, and what to choose?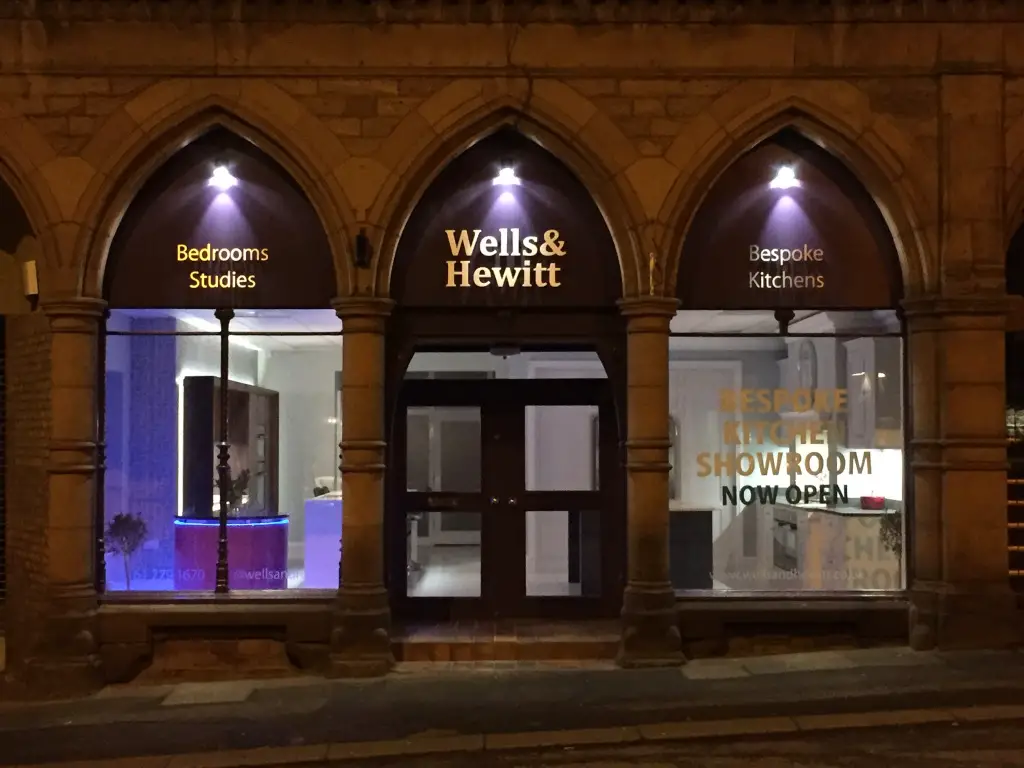 We caught up with Peter Wells, the man behind Altrincham-based bespoke kitchen manufacturer Wells & Hewitt, for guidance on designing your look, selecting the right retailer and the process itself.
ALTRINCHAM TODAY: Wells & Hewitt have been trading in Altrincham for a few years now… tell us a bit about the products and service you offer.
PETER WELLS, WELLS & HEWITT: Yes nearly 10 years. We design and install bespoke furniture and interiors, mostly kitchens but we do bedrooms, home cinema and wine rooms too.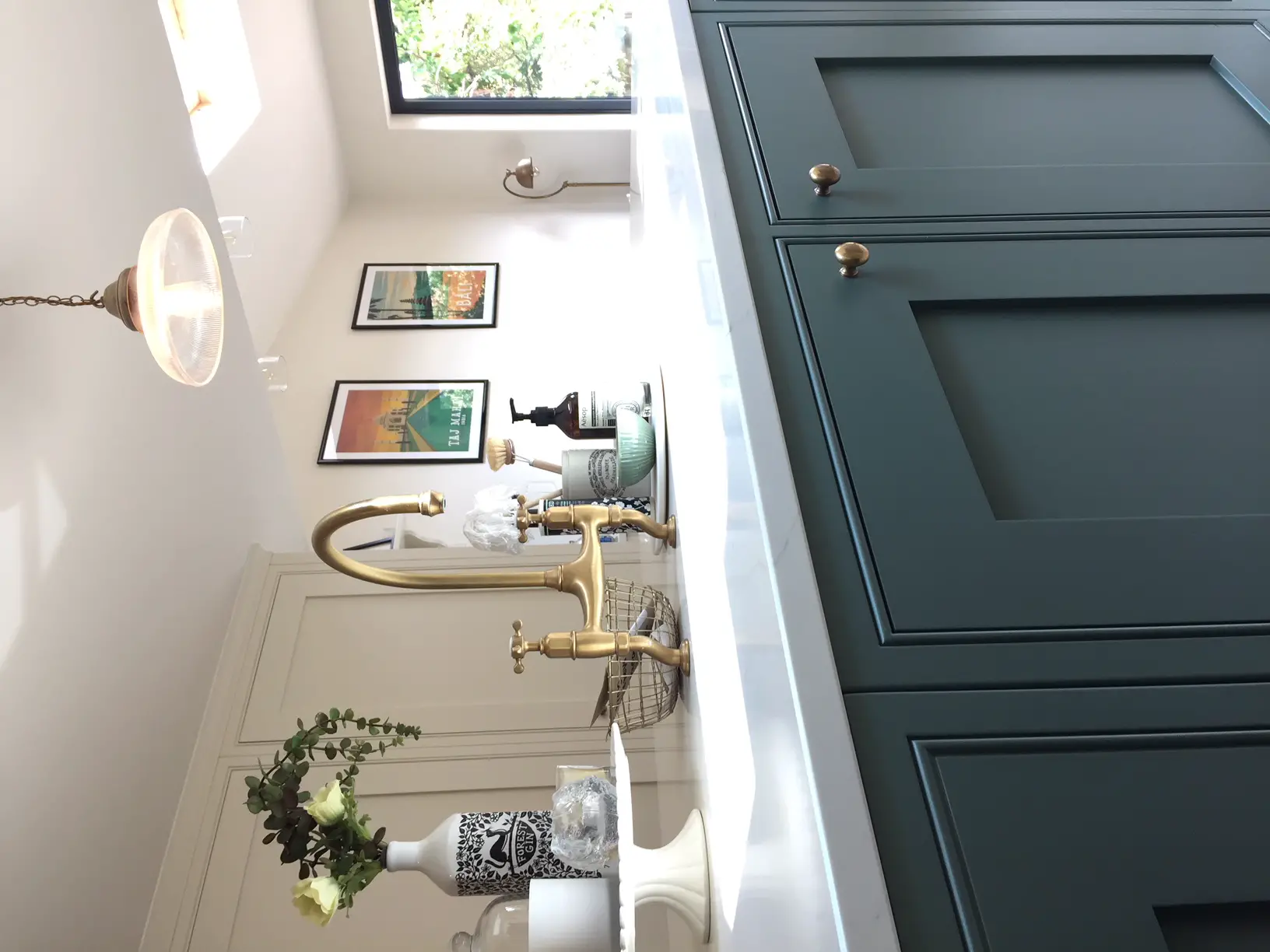 Every piece of our bespoke furniture is made to order, we can make it any size or colour, we've no set range. We can do very traditional hand painted kitchens and at the other extreme the most cutting edge contemporary handle-less kitchens too.
We also supply kitchen appliances, mostly from the best German brands like AEG, Miele and Bora, as well as the now essential Quooker boiling water tap. We do granite, quartz and Corian worktops too.
AT: What would be your advice to anyone looking to install or upgrade their current kitchen… ahead of contacting a retailer like yourselves.
PW: Make a wish list of their "wants and needs" and take a few measurements of the room (if you're having building work, take a copy of the architects' plans with you to the showroom).
Make a list of the essential things you must have in the kitchen, like a large fridge, a breakfast bar or two ovens. Then a 'wish list' of things that would be nice to have, maybe a wine cooler or a large pantry cupboard can be included if space an budget allow.
Get on Pinterest or Instagram, and get together pictures of kitchens you like and build a scrap book of ideas you like.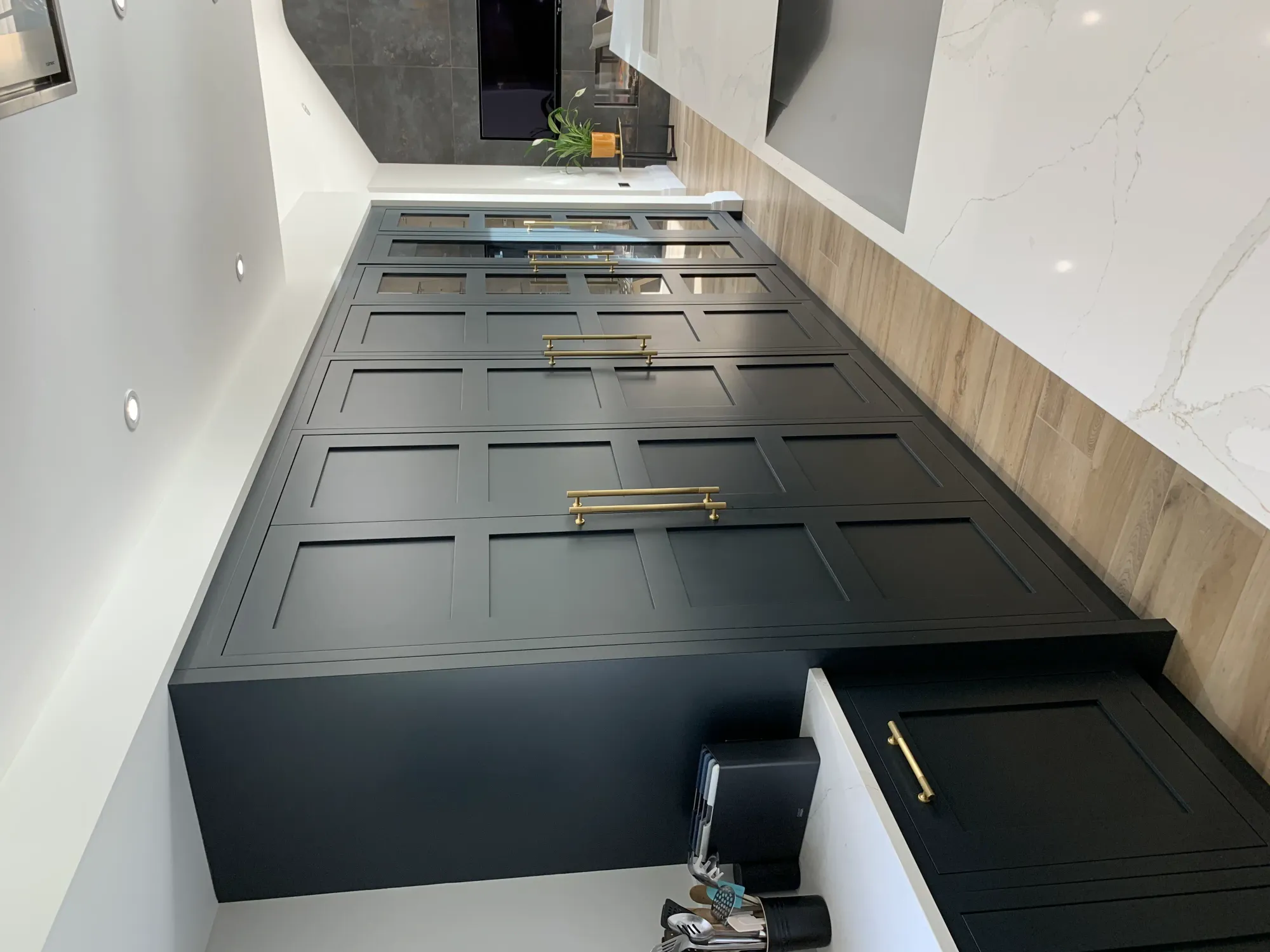 AT: Comparing kitchens can be really tricky. Unlike buying a specific model of car, where comparison between retailers is clear – product quality, retail brand and even undisclosed trade discounts can make evaluation difficult. What would be your advice to consumers in selecting a retailer?
PW: Recommendations from friends and neighbours are always good. 90% of our customers come through recommendations, keeping us very busy!
Two good ways to narrow down your choice in kitchen designer/supplier is to find a company that's suitable for your budget and a designer that you like working with. If you have a good idea of what you want and the size of the room you want most kitchen designers can give a very good indication of how much your new kitchen will cost.
There's a big difference between bespoke and off the shelf kitchen. The latter will be limited to a certain number of sizes, styles and finishes. Bespoke kitchens, like those from Wells & Hewitt, offer almost endless choices and aren't restricted to standards sizes or colours. We've matched a kitchen to the colour of a customer's nail varnish before now. There are some kitchen companies that can customise off the shelf cabinetry and (for an extra fee) do custom colours but not truly bespoke.
Don't skimp on the quality of the carcasses, it doesn't matter how lovely your worktops and doors are if the cupboards behind them are falling apart. Our cabinets are all solidly screwed together before they leave the factory.
Beware of gimmicks. There's no such thing as a half-price kitchen or free dishwasher. The kitchen was overpriced to start with and the cost of the dishwasher is merely rolled into the cost of the rest of the kitchen. Beware of the pressure to sign on the dotted line. It's an important decision, you shouldn't be rushed into choosing something you'll be using for the next 20 years.
AT: Once you have a retailer in mind, what happens next? Can you talk us through the process.
PW: Call to book an appointment to see them, so they can take a proper design brief from you. Everyone is different and has different needs of their kitchen. Spend a few hours with your designer discussing different ideas and getting the design right for you. They should be able to give a much more accurate cost after that.
Once you've finalised the design and wish to go ahead, you'll probably need to pay a deposit, after this the designer will be able to give you the drawings and samples for the kitchen colours and materials. They'll probably arrange for a survey of the room to make sure everything fits. After that and when you're ready to go ahead, depending on if you're having other building work, they'll book in your installation date. There's normally a lead time of a couple of weeks until your new kitchen arrives, this can be up to 10 weeks for some bespoke kitchens. Installation normally takes a week or two, one week for smaller kitchens/kitchens with laminate worktops, two weeks for kitchens with quartz/granite/corian.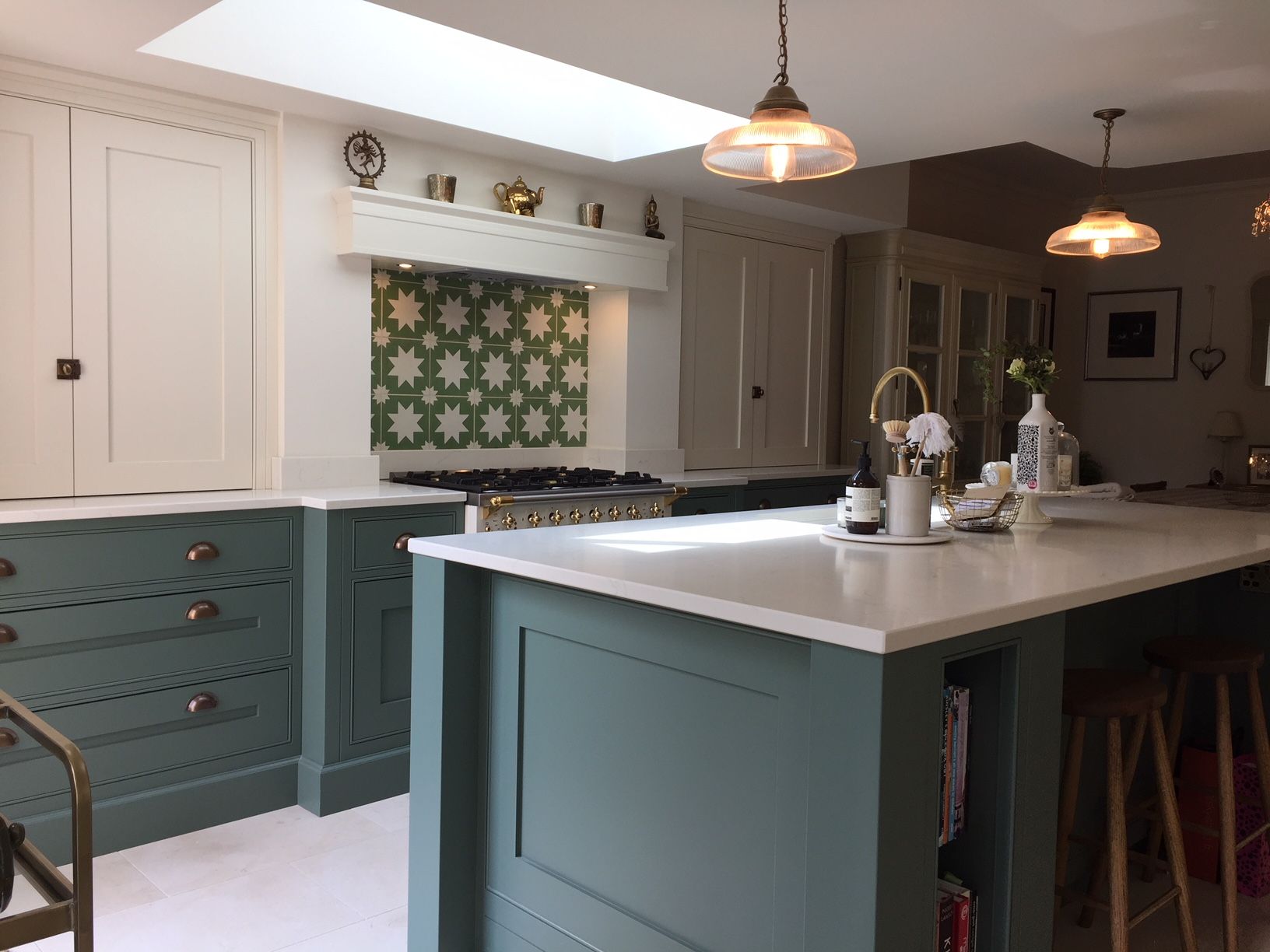 AT: When it comes to design – what trends are you seeing and expecting to be popular for 2021?
PW: The classic painted in frame shaker style kitchen will probably remain the most popular. Darker shades of blue, greys and greens will remain popular for cabinetry. I think we will see more patterned worktops, marble patterned quartz with a bit more of an obvious vein, and warmer metals (brass, copper, bronze) will continue to get more popular for handles, taps and sink. Black appliances (ovens etc.) rather than stainless steel.
AT: If the kitchen is being fitted as part of a larger build project or extension – how does that work and who does what and when?
PW: The kitchen is one of the last things to be fitted. At the same time as the decorators but before carpets and curtains. But you want the design finalised before building starts, you will need to know if you need plumbing to an island, or if you need to move a door over, before the building work starts!
We would ask the builder to provide an almost finished room, walls plastered, floor laid, electrical and plumbing services in the right place and we just fit the kitchen in the space. We will work with the builder on timings and provide them with proper drawing so they know where to put those electrical and plumbing services in the right place.
AT: With restrictions beginning to lift, how should people get in touch?
PW: Best thing to do is a call, or pop into the showroom. If you call ahead we can make sure we have plenty of time to go through your design and we're not in a design meeting with another customer.
Wells and Hewitt, 6 Kingsway, Altrincham WA14 1PJ. Call 0161 279 1670 or visit the website
Comments