The last year has been a hugely disruptive period for everyone, but some have seen it as an opportunity to start something new.
We have spoken to five Altrincham businesses that have set up during lockdown.
Indulge
What: Dessert parlour
Founders: Elizabeth Cretu and Dilkar Amin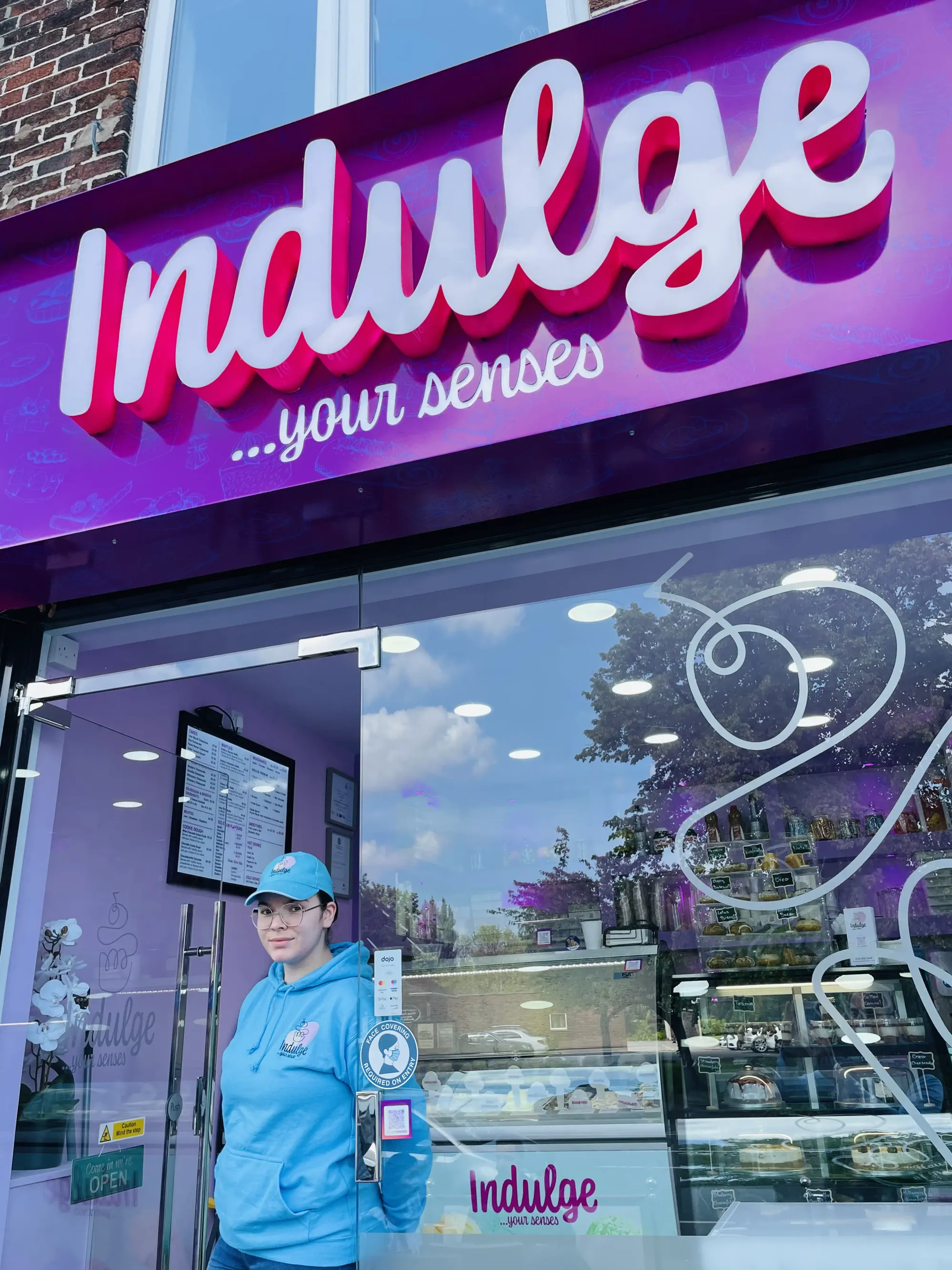 ALTRINCHAM TODAY: How have you come to set up Indulge here in the heart of Timperley village?
ELIZABETH: Dilkar owned the barbershop before, Timperley Barbers, but after we moved to his other barber, Sam's Barber, we had this empty space here. We went through a few options – we were thinking of a smoothie bar or a frozen yoghurt place, but this was the best idea we could come up with, and it's worked well so far.
AT: What do you sell here?
ELIZABETH: It's a dessert parlour, so we sell fresh waffles, hot cookie dough, ice cream, milkshakes, smoothies, cheesecakes, vegan cakes, tiramisu and donuts. We were originally going to call it House of Desserts, and that's what it is really.
AT: Tell us a bit about setting it up in lockdown
DILKAR: We started working on it in the beginning of March and took four or five weeks to do all the building work and design. We thought about it a lot and thought that the village needed something new like this. I've had a business here for around five years so I'm familiar with the village.
AT: How has it been going?
ELIZABETH: We've been busy. On the first weekend just before the first May bank holiday, we were overrun. Even the week before when we were setting up, people were stopping by and asking about it. That first week was really busy and we got really good feedback from the customers. We get very busy when the weather's nice and we get a rush when the kids finish school. Waffle and cookie dough is our most popular product so far, which we make completely from scratch.
AT: What are your plans for the future?
DILKAR: We hope to open another one in the future, maybe in Altrincham or Hale. We just want to make sure everything is under control here first.
Indulge, 222 Stockport Road, Timperley WA15 7UA. Open every day, 10am-10pm.
MimiFrizzles
What: Printed textiles and surface pattern design
Founder: Mica Todd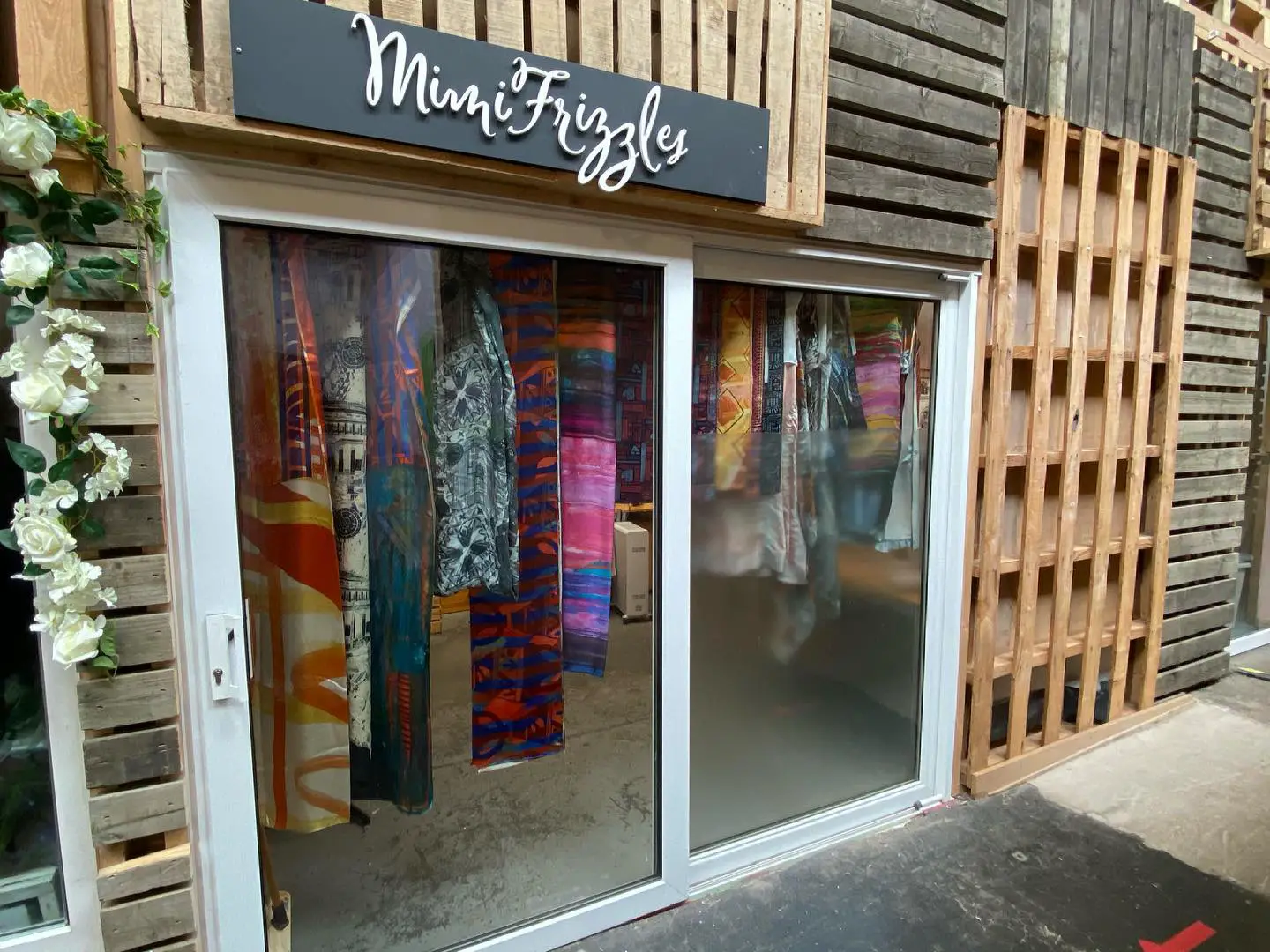 ALTRINCHAM TODAY: So tell us a bit more about MimiFrizzles and how you came to set it up in lockdown?
MICA: MimiFrizzles had always been a funny nickname I had during sixth form, my mum started the trend by always hashtagging photos of me on Instagram as #mimifrizzles. The nickname stuck and became my creative alter ego that I carried through sixth form and university.
My degree is in Fashion Textiles: Print, achieved at University for the Creative Arts. Since leaving university, I always wanted to have my own brand, creating printed products and not necessarily making tons of money, but this wasn't feasible straight out of university as I then had my daughter, Lilah. Teaching was another career path that I had considered and I started training to be a Secondary Design and Technology Teacher in September 2020. However, my mental health hadn't been great and definitely worsened during Covid-19; I could not dedicate myself to teaching the way I wanted to. It was frustrating as I loved every second of being in school and had built amazing relationships with pupils, but the paperwork side, as well as research-based essays to write and also being a mother to an 18-month-old, took its toll.
After being placed on a psych ward in January 2021, I had seriously had enough, of both the pandemic and literally surviving every day. On January 23rd, my birthday, I went to view a studio at A4 Studios in Altrincham. I fell in love and could feel it in my heart that it is where I needed to be. I moved in in March and the ball started rolling – I had been making what I could from my front room for two months but really started to come out of my shell once I got settled and now I've got an array of products, with many more in the pipeline. I love every second and believe that MimiFrizzles really shows my bold, kind, creative and confident personality.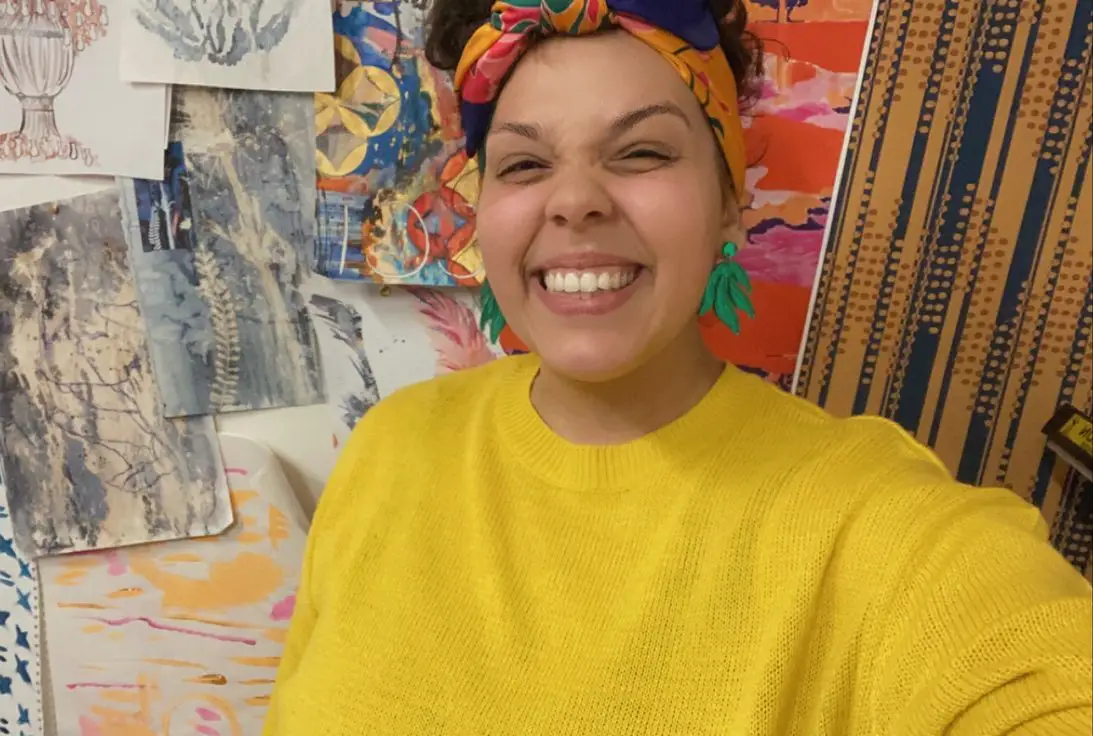 AT: Tell us a bit more about your products and the inspiration behind them
MICA: So far, I have created digitally printed products such as tea towels, headscarves, face masks, yoga mats and flip flops, painting terracotta plant pots and wooden boxes, and using vinyl and embellishment to create quirky, patterned t-shirts. The inspiration behind my work has come from my travels to Spain, Mexico and Portugal as I really love cultural design. My final collection at university was based on my travels too, focusing on the tiling and architectural patterns so I have been extending that to a more commercial aspect. I baffle myself with the amount of ideas I have and could honestly work 24/7, I enjoy it so much, but I make sure to check in and really take care of myself. It is really important to and a good night's sleep can really change who you are! Over the next few months I will be creating even more products as well as setting up workshops and a mentoring program for young adults (16-25). I want to mentor and guide those who want/need experience, or help them to find where they belong in the art industries.
AT: How has it gone so far and what are your hopes for the future?
I have a small following currently but am gradually gaining more attention and am just enjoying the process. In the future I hope to be still enjoying it as much as I am, maybe a couple employees to help with marketing, social media and order distribution as I really want to boost the mentoring side when I have got a rhythm going.
Mimifrizzles, A4 Studios, 30 Grosvenor Rd, Altrincham WA14 1LE. For more, visit mimifrizzles.co.uk or follow @mimifrizzles on Instagram
Project You
What: Health, fitness and wellness studios
Founder: Hannah Norburn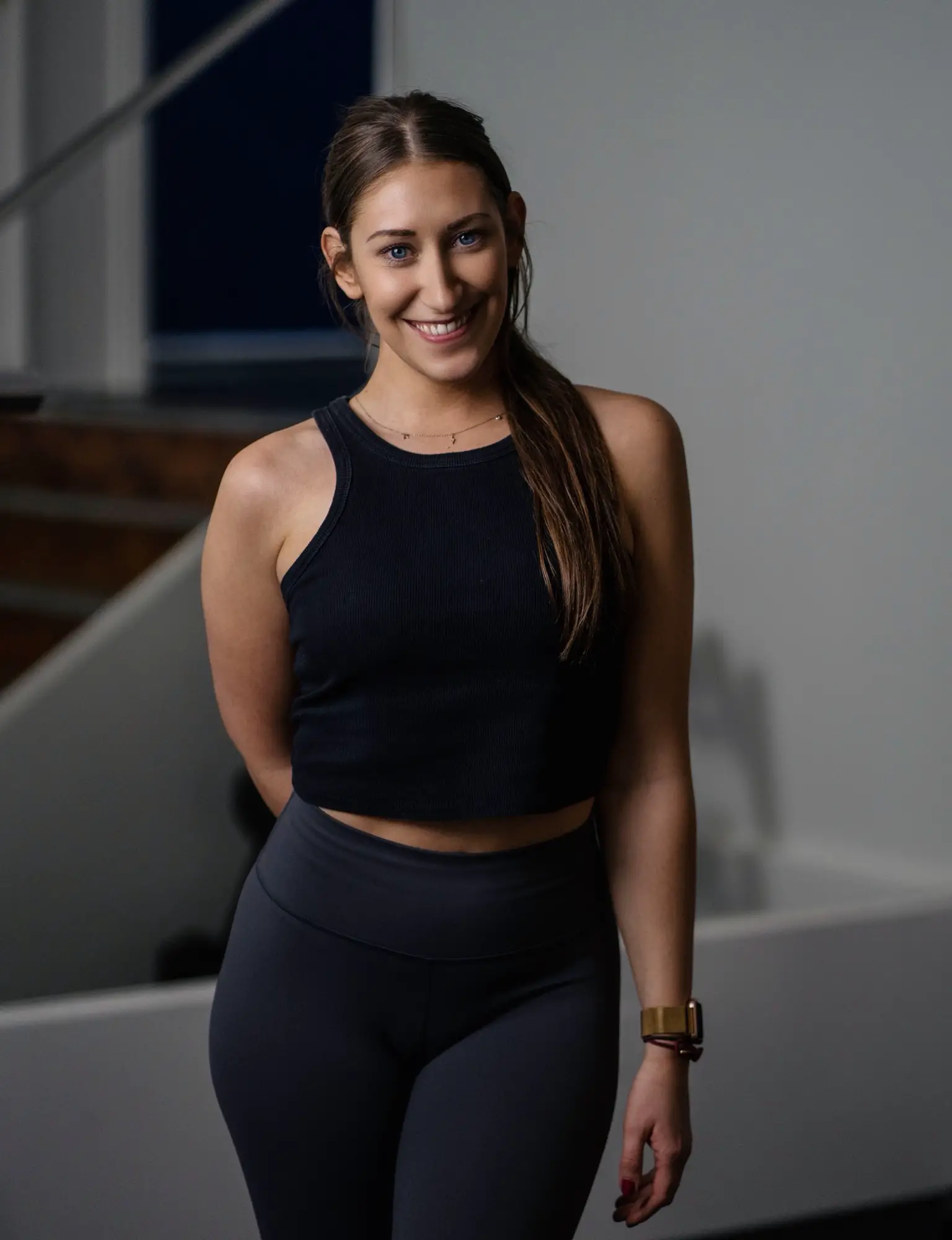 ALTRINCHAM TODAY: What exactly do you offer and what kind of place are you trying to be?
HANNAH: I have been a successful personal trainer and lifestyle coach in Cheshire for six years and have worked in two big budget gyms before moving across to a smaller boutique studio, all of which gave me the experience to create the perfect environment to incorporate all things health, fitness and wellness under one roof. After the year of miserable lockdowns and then finding the perfect space on The Downs, I knew this was the best time to create the studios to make a difference in as many people's lives as I possibly could.
I haven't spoken to one person who hasn't seen a downfall in their wellness and mental health over the last year so I really wanted to create a space where I could help everybody find their healthy and happy again. I have always really resonated with the saying "the best project you will ever work on is yourself" as I have learnt over the years to really prioritise my own mind and body, as well as realising that when it comes to any life changes – there is no one size fits all approach. I like to think of my client's goals as individual projects with coaching tailored specifically to their needs which is where the name and whole concept came from.
At Project You we offer 1:1 and small group personal training alongside small group Covid-safe classes in our contrasting FIT & ZEN studios with a varied timetable of Bootcamp, Box & Burn, Ass & Abs, Yoga & Pilates classes.
AT: Tell us a bit more about your Altrincham connections and why you've decided to launch in Altrincham?
HANNAH: I have lived & worked in Altrincham for five years now and have always agreed that it is the best place to live in the North West with such an amazing and friendly buzz in the town. When it came to opening Project You there was never really a doubt for me that I had to be in Altrincham as although it is a new business premises and brand, I see it more as growing my existing business and expanding into the area I already know well.
Whilst working at Pure Gym I always spent a lot of time in coffee shops so I have built up some great friendships with some of the other amazing business owners including the lovely staff at Gran T's, Green & Co and California Coffee.
AT: What has it been like trying to set up the business during lockdown?
HANNAH: Setting up a business during lockdown has been stressful and it hasn't come without its concerns about whether I had made the right decision and the worry that another lockdown could be detrimental for me, but at the same time I have enjoyed the whole process and to see Project You up and running fills me with such joy and pride.
AT: What are your ambitions for Project You?
HANNAH: I am on a mission to create the number one place for all things health, fitness and wellness under one roof with a completely personal approach to everything we do. I am making it my mission to create a friendly facility suitable for everybody and anybody right in the heart of Altrincham with the promise that everybody who walks through our doors can achieve maintainable and life-changing results to become their healthiest, happiest and most confident version of themselves. The best project you will ever work on will always be you!
Project You, 14 The Downs, Altrincham WA14 2PU. Visit thisisprojectyou.co.uk for more details
That's Life Insurance
What: Life Insurance brokers
Founders: Ben Frost and Edward Stevenson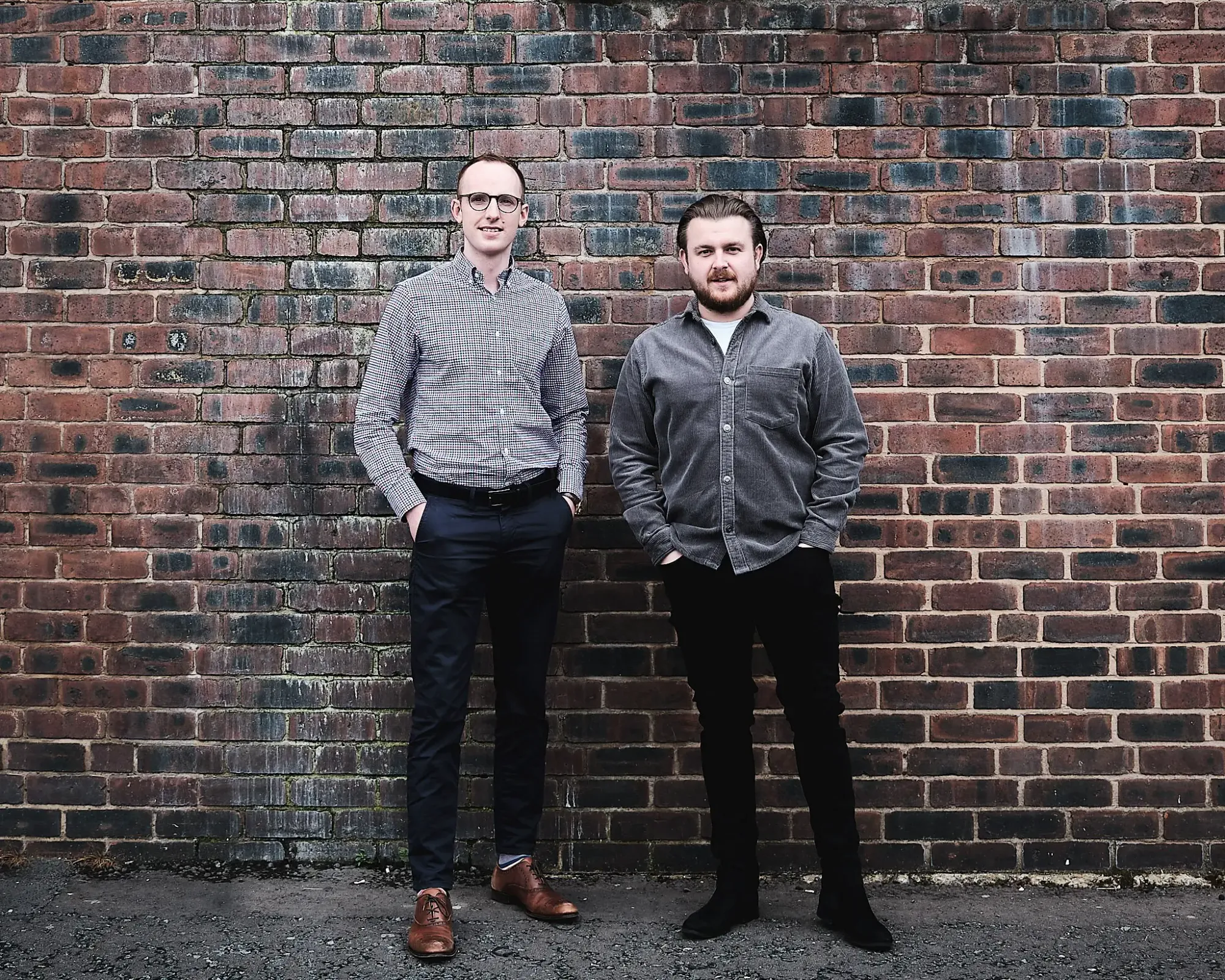 ALTRINCHAM TODAY: Tell us a bit more about how you came to set up That's Life
BEN: Having worked in life insurance for the last 11 years, I took up an offer from my previous employer to take voluntary redundancy at the beginning of lockdown and wanted to plan my next steps. I was introduced to a mutual friend who was also looking to start a financial services business and offered a complementary skillset to mine. After our initial meeting, many late night discussions on Zoom preparing our business plan and meticulously planning what was needed in order to reach our goals, That's Life was formally established.
EDWARD: I have always had an ambition to start my own business and the increased spare time during lockdown gave me the opportunity to consider my future career path. I was working in the demanding investment banking industry and wanted to be able to focus my time and energy on a venture of my own. It was very exciting working on the creation of That's Life with Ben, utilising his acute life insurance industry knowledge and my business and finance acumen. Joining our skillsets, we have formulated a brand that we feel hugely passionate about which promotes an environment combining quality customer service with a friendly team atmosphere.
AT: When did you actually launch and how has it gone so far?
BEN: Running That's Life from my basement at home with just a desk and a laptop, I advised on our first policy in October last year. From establishing the business in our spare bedrooms, we signed for our first office space on Atlantic Street, Altrincham, in December with our first employee joining in January. The business has grown from strength to strength having protected over 500 families since inception, and we are now at a team of six.
EDWARD: Going forward, we have big ambitions to continue our growth in Altrincham and are in final discussions to expand to larger premises nearby our existing office in order to enable our continued recruitment drive as we launch new services.
AT: How come you've decided to base the business in Altrincham?
BEN: Having spent a significant amount of time researching various locations to base the business, including Salford Quays and Manchester city centre, Altrincham has the buzz, transport links and selection of restaurants and bars that made it the only option for us, and playing no small part is the fact that this is where I live and grew up.
EDWARD: We wanted That's Life to be easily accessible for our current and future team, with the tram, train and nearby motorway network connecting us to much of the North West. Culture and team building are hugely important parts of That's Life, so we wanted to ensure that we had a variety of nearby destinations that we could easily get to as a team. Based on Atlantic Street, we are in close proximity to numerous places including our office favourite, Altrincham Market.
For more about That's Life Insurance, visit thatslifeinsurance.co.uk
Sukikoko
What: Online shop
Founder: Louise Lamb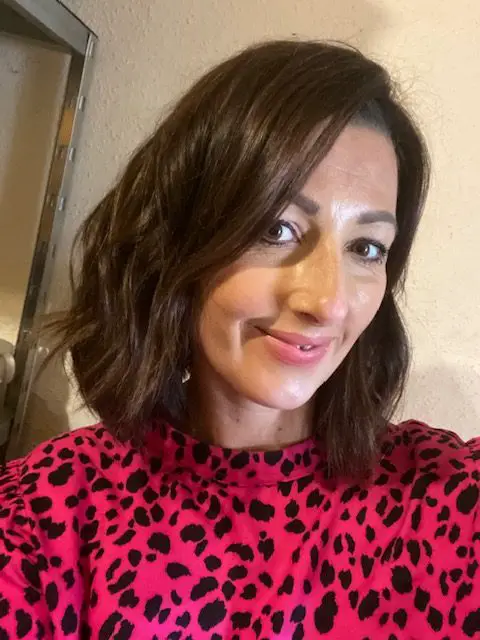 ALTRINCHAM TODAY: Tell us a bit about how you came to set up Sukikoko in lockdown
LOUISE: For some time I had wanted to start my own retail business but I'd imagined this would be a physical store. During lockdown one, I saw how businesses were adapting and thought I could achieve the friendly local shop I'd envisaged but as an online proposition. I enjoyed the whole process and am delighted and completely overwhelmed with how the online shop has been received.
AT: What does your shop sell and what's the thinking behind the products and brands you stock?
LOUISE: Sukikoko has a fun and exciting range of gifts, homewares, jewellery and kitchen textiles. I enjoy sourcing interesting and original items from small independent businesses. Many of my stockists are female-owned and this side of things has become increasingly important. I was really excited to be able to stock Eleanor Bowmer, and her colourful leopard print goodies have been flying off the shelves. Candles have been really popular over the winter months, with The Little Mcleans range a customer favourite, and now people have things to be dressed up for, our jewellery orders have shot up.
AT: How have you promoted it during lockdown?
LOUISE: Initially while all the shops were shut before Christmas we offered free local delivery, with cards and gift-ready wrapping, and continue to do so.
We were also really impressed with the Stamford Arms' village store idea and contacted the lovely people at The Elk, Hale about doing a pop-up shop. During December and while we were in Tier 3 we 'popped-up' for four days alongside the mulled wine and posh coffees. This was a great success and has given me real motivation and confidence to have my own premises in the future.
Hale doesn't have any gift shops now and we received wonderful feedback about the range. We have discussed working with The Elk again, it was a great experience. We'd definitely do a 'pop-up' again.
AT: How has it gone so far and what are your hopes for the future?
LOUISE: I've been surprised and delighted with how well Sukikoko has done, every sale means the world to me. I am speaking with other premises about pop-up shops and plan at some stage to have my own physical presence. I am learning every day and love seeing where Sukikoko will go! I have high hopes and big plans!
All readers are welcome to use the code HELLOSUKIKOKO for 10% off their first order.
For more on Sukikoko, visit sukikoko.com or follow @sukikokoshop on Instagram
Comments