It seemed like a difficult time to be opening a new kitchen manufacturer – but Joshua Cawley-Bowyer could not be happier with Kutchenhaus' start to life on Stamford New Road.
ALTRINCHAM TODAY: A belated welcome to Altrincham – tell us a bit more about your time in Altrincham so far.
JOSHUA CAWLEY-BOWYER: We were due to open just before the pandemic hit but obviously this was put back and it's been a turbulent year with the multiple lockdowns. That being said, we've had a great first year and are really happy with how the local community has received and supported us. We are a family run store, owned by myself with two other staff: Alistair, our senior designer, who has been designing kitchens for the last 15 years, and Francesca, who helps manage the day to day of the store and help customers begin planning their design concepts.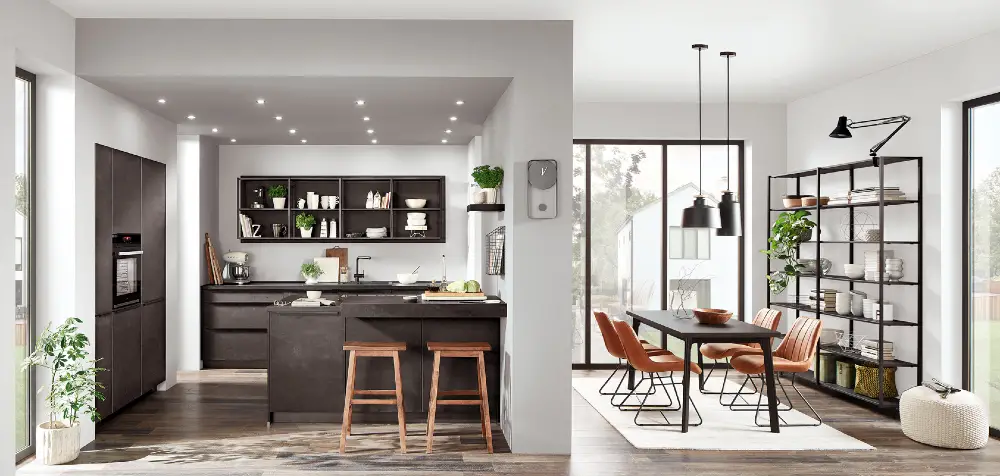 AT: Kutchenhaus may be an unfamiliar brand for some – can you tell us a bit more about them?
J C-B: Kutchenhaus are a top quality German kitchen manufacturer with a build quality as good as you will find in the world. They have all the same manufacturing accreditations as other top German kitchen manufacturers but we are very often priced much much more favourably. In a nutshell, it is a real high quality German kitchen for a mid market price. We have over one million combinations of unit or insert and the kitchen can truly be custom-designed to the client's taste and needs. We have done kitchens this year from £8k to £45k but average between £15k and £25k.
AT: What would you say distinguishes Kutchenhaus from your competitors?
J C-B: Our approach to service can sometimes be tiring but I feel it is what truly sets us apart. We follow all our installs through with the finest detail from initial concepts to the beautiful installs we end up with. Having a new kitchen can be extremely stressful for any family, often coupled with the upheaval of building work, so if there are any elements we can make go a little easier we will always do our utmost to do so. One customer recently described her extension process as like childbirth! She said it had stressed her out at the time but that first evening in her new kitchen when all was done made her forget all the previous pain and stress and she couldn't be happier.
AT: What brought you to Altrincham and how has your time on Stamford New Road been so far?
J C-B: I genuinely could not be happier with where we decided to open the doors. We have been received so well and we hope that we continue to give back as best we can. We will soon be asking for recommendations on local charities via our social media as we would really like to give back to the community that has made us feel so welcome, and we will be making a significant contribution to the chosen charity. We hope to make this an annual event with different charities as our little way of giving back.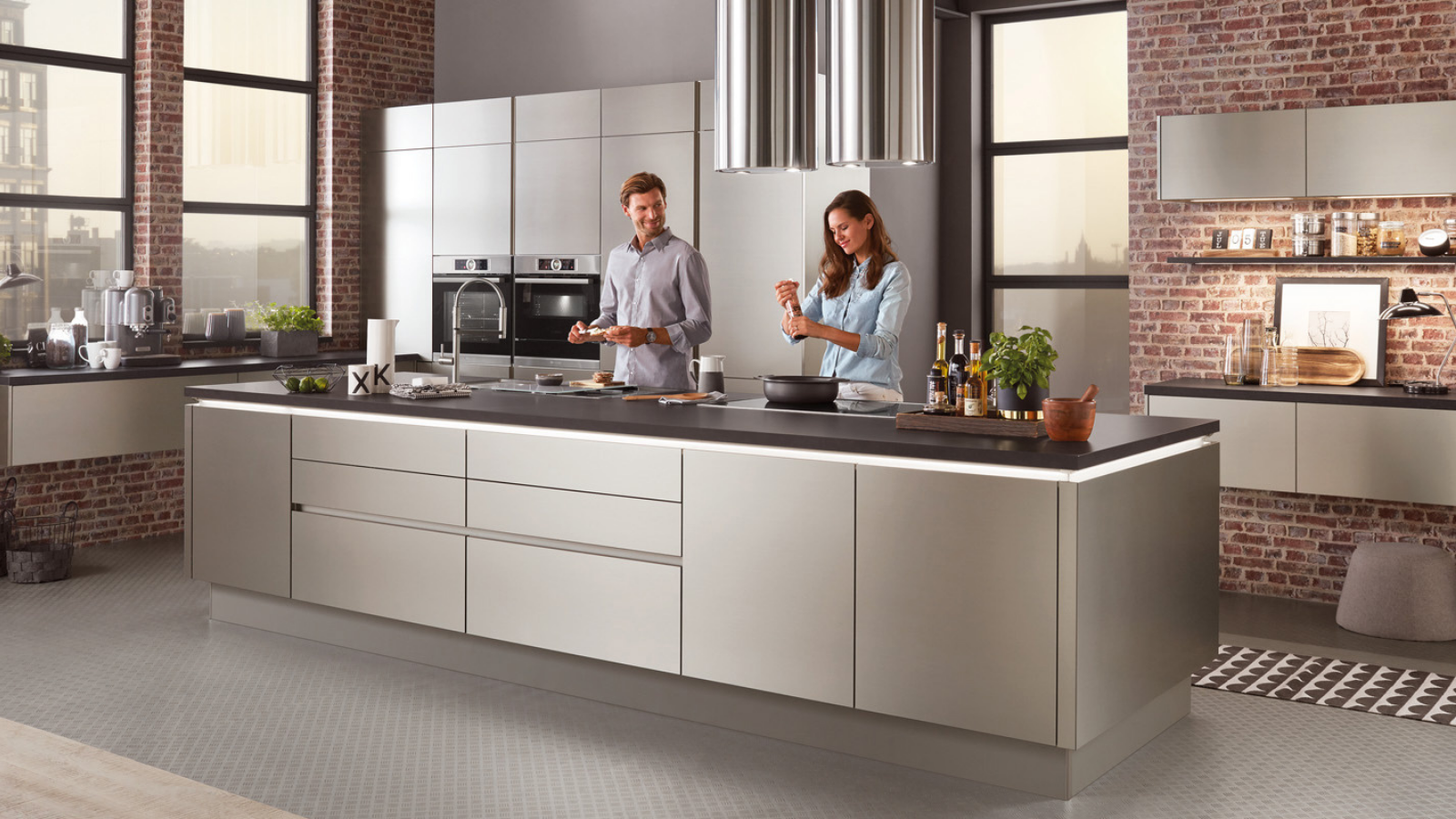 We love the building we chose and found it such a shame to see the old Slug and Lettuce empty for so long. It took a lot of work to get it to where it is now, and against some advice of business planners, but we are now delighted with it and feel it improves Stamford New Road so much. It was such a shame for such a lovely street to have a large derelict site like that. I would like to give a shout out to Gran T's next door who have made us as welcome as anyone could ask.
AT: What kind of kitchens do you sell?
J C-B: We offer both modern and traditional kitchens. Traditional kitchens will always have some place in the English kitchen industry but we are seeing huge trends move towards modern kitchens especially being in a very modern space in the house, often new extensions with bifold doors and skylights. Even on a very traditional house most of the extensions we see are modern rooms and some of our modern handle-less installs look truly stunning.
To book a showroom appointment, visit uk.kutchenhaus.com/store-finder/altrincham. Follow @KutchenhausKitchensAltrincham on Facebook or @kutchenhaus.altrincham on Instagram.
Comments