Two young Altrincham entrepreneurs are taking a big step in their bid to build the "TK Maxx of furniture".
Joseph Shenton and James Pullen, both just 21, started Joseph James Furniture Outlet in 2019 and are this month set to hit £130,000 in turnover.
Their winning formula involves buying end of line, excess stock and sample sofas from bigger retailers and selling them on to customers at a heavily discounted price.
And having enjoyed such a success at their Broadheath warehouse, the former Manchester Grammar School mates are this weekend opening a new 20,000 sq ft shop in Stretford.
The new unit will be purely retail, with the Broadheath base now just being used to store stock.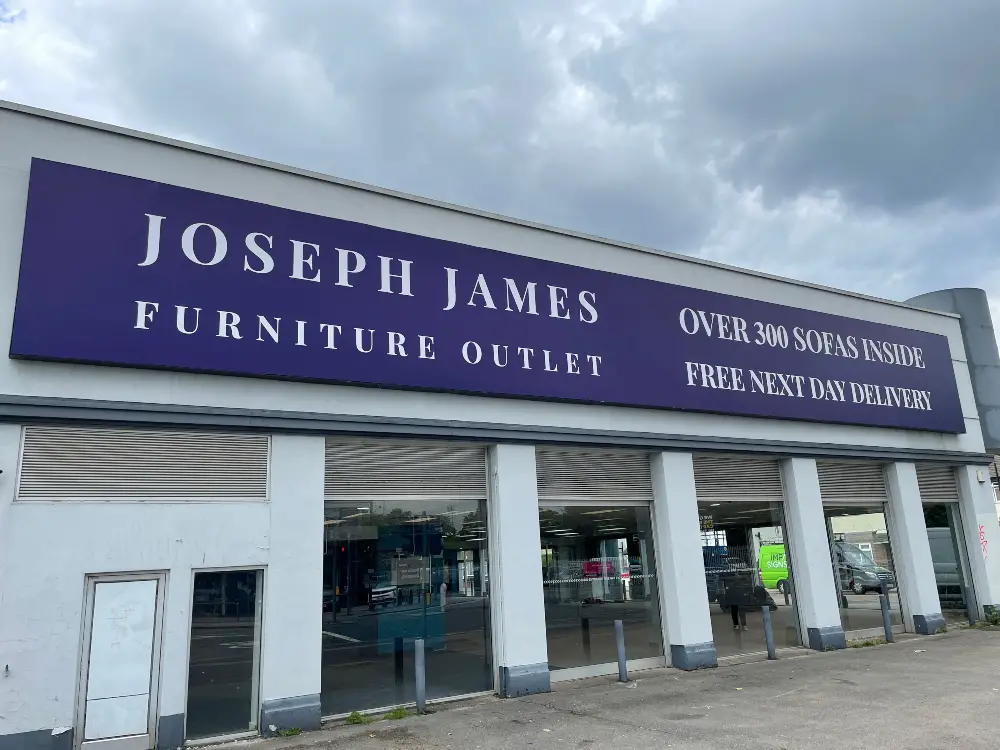 And Joseph said he hoped the move would allow the young company – which has 12 staff and is hiring for more – to hit £200,000 a month before the end of the year.
"We're trying to be the TK Maxx of furniture – selling branded goods at a cheaper price," said Joseph.
"Delivery speed is also our difference – with most sofa retailers you're waiting 14-16 weeks for delivery, but buy from us and we'll deliver it the same day or next day if you're within 60 miles of the showroom.
"A lot of people don't have the time to be waiting around or need a sofa quickly for whatever reason, and we can be there the next day. You can get pretty much everything you need from Amazon the next day now, and more and more people – especially the younger generation – are looking for an instant fix."
Joseph James offers discounts of anywhere between 20% and 85%, and also cut out some of the extra charges you can easily encounter elsewhere.
"We don't have delivery charges or extra charges for Scotchgarding etc. We keep it simple – that's the price that you'll pay, delivered.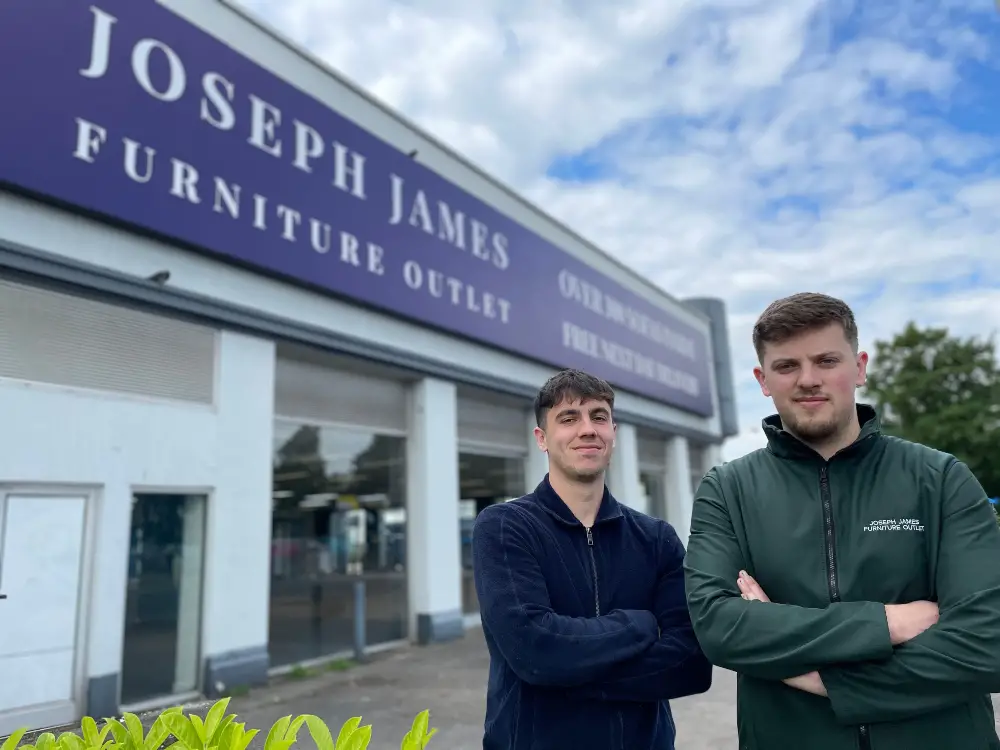 "A lot of the other outlets use what we call gimmicky marketing, where they make up an RRP price and make it look like you're getting a big discount. We're strict on ensuring we don't do that."
The duo have managed to maintain such an impressive start to their careers despite the fact that Joseph spends much of his time in the United States in the final year of his degree at a university in Tampa, Florida.
But that has not impacted the growth of the business, with Joseph focusing on the website and the longer-term strategy while James deals with the day-to-day business. "I'm good at what I do and he's good at what he does and we don't really clash," added James.
The plan now – once the new shop at 770 Chester Road in Stretford is up and running – is to open "showroom after showroom" around the country, with Stockport and potentially Liverpool up next.
Joseph James Furniture Outlet, 770 Chester Road, Stretford, M32 0FF. Visit the website for more. For behind the scenes information, visit their YouTube page
Comments