Jason Moss, an Independent Financial Adviser with Harvest Associates, recently relocated from London to Altrincham to lead Harvest's presence in the area.
Having previously worked for a large wealth manager in Mayfair, Jason says his decision was motivated by what was best for his family's future and his own work/life balance.
We sat down with him for our regular Five Minutes With… feature.
ALTRINCHAM TODAY: Why did you pursue a career in financial advice?
JASON MOSS: Growing up, I witnessed some friends and family members struggle with money, often burying their heads in the sand when it came to making financial decisions. From seeing this first-hand I knew that I didn't ever want to be in that position. Working in a role where I can help people gives me huge satisfaction.
Secondly, I absolutely love working with people. No two clients of mine are the same, which makes my job so interesting. I tailor my advice to the client and their needs. There is no one size fits all model as we all have different needs and objectives.
AT: Who are Harvest Associates?
JM: We are a group of 35 Independent Financial Advisers based in Yorkshire, Derbyshire and Greater Manchester, offering our services nationwide. We advise around 3,000 clients and manage in excess of £800m of their assets.
AT: What exactly is an Independent Financial Adviser (IFA) and how do you help your clients?
JM: As financial advisers, we want to help people live their best lives. Our role is to understand what our client's objectives are and help them to achieve them. We're specialists in pensions, investments and financial protection. The majority of the research and analysis we undertake sits in the background, that's the heavy lifting that most of our clients aren't interested in. Our time with clients is valuable and we want to ensure we are giving them peace of mind in knowing that they're on track to meet their life's ambitions.
It's worth noting, financial advisers who are independent (more commonly known as IFAs), will look at the whole of the market when researching for client solutions, not being restricted by product or provider.
AT: What objectives do your clients have?
JM: A couple of my favourite client objectives have been helping a client plan for selling a business and then using some of the proceeds to buy a boat to sail around the world. Another memorable moment I had was giving a couple the news that they could retire five years earlier than planned; this was a wonderfully emotional meeting as they found comfort in the knowledge that they would be financially secure far earlier than anticipated.
As a financial adviser, I am in a privileged position where I am invited into people's homes, get to know their personal and financial circumstances inside out. For a lot of my clients, my relationship extends far beyond being their financial adviser, I'm a professional adviser and confidante.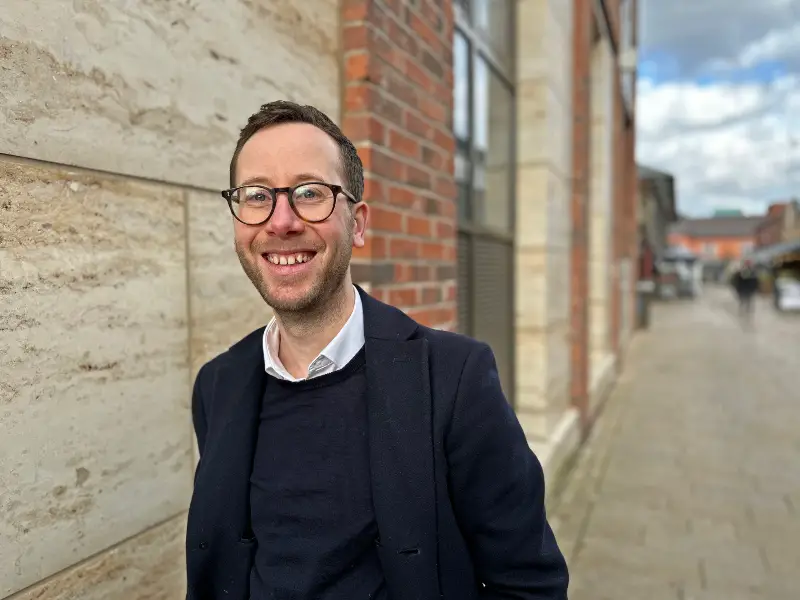 Jason's guide to this month's personal tax changes
People can be forgiven for not being aware of upcoming changes that will affect lots of your readers given the chaotic fiscal activity we witnessed in last September's not-so-mini budget, later branded 'Trussonomics'! Subsequently, changes/reversals were made in October and in November's statement.
Key changes from the 6th April:
Capital Gains Tax (CGT) allowance reducing from £12,300 p/a to £6,000 p/a. Reducing again in 2024/25 to £3,000.
Dividend Allowance halving from £2,000 p.a. to £1,000 p.a. Halving again in 2024/25 to £500.
Income tax Additional Rate Threshold (earnings above this are taxed at 45%) is reducing from £150,000 to £125,140.
A reduction in these allowances and thresholds could have an impact on your tax bill. As the economic landscape continues to change rapidly, it's clear that financial advice is more important than ever. Whether you're looking to plan for your future, manage your investments, or minimise your tax liability, a professional Financial Adviser can help you achieve your goals.
Jason will be writing a piece in future editions of Altrincham Today. If there are any questions or topics you would like him to cover, he would love to hear from you.
To contact Jason or for more information, email jmoss@harvestassociates.co.uk, call 07703 341 285 or visit harvestassociates.co.uk
Harvest Associates is authorised and regulated by the Financial Conduct Authority. FCA registered number is 629749. The value of your investments and the income from them may go down as well as up, and you could get back less than you invested.
Comments