Forty staff from Altrincham company FK Group have raised over £30,000 for Brain Tumour Research after completing a 112-mile bike ride inspired by the wife of one of its directors.
Sarah Gaffney-Lang, the wife of commercial director Matt Lang, was diagnosed with a grade 2 diffuse astrocytoma brain tumour a year ago at the age of 29.
Surgery aimed at removing 95% of the tumour was unsuccessful and complications left her unable to walk. Physiotherapy and determination have helped to improve her mobility but further surgery is now impossible as it would leave her permanently paralysed. Sarah began radiotherapy and chemotherapy in February.
Over two days earlier this month, FK Group staff cycled from Morecambe to York – including over 6,700 feet of climbing – with an overnight stop in Malham.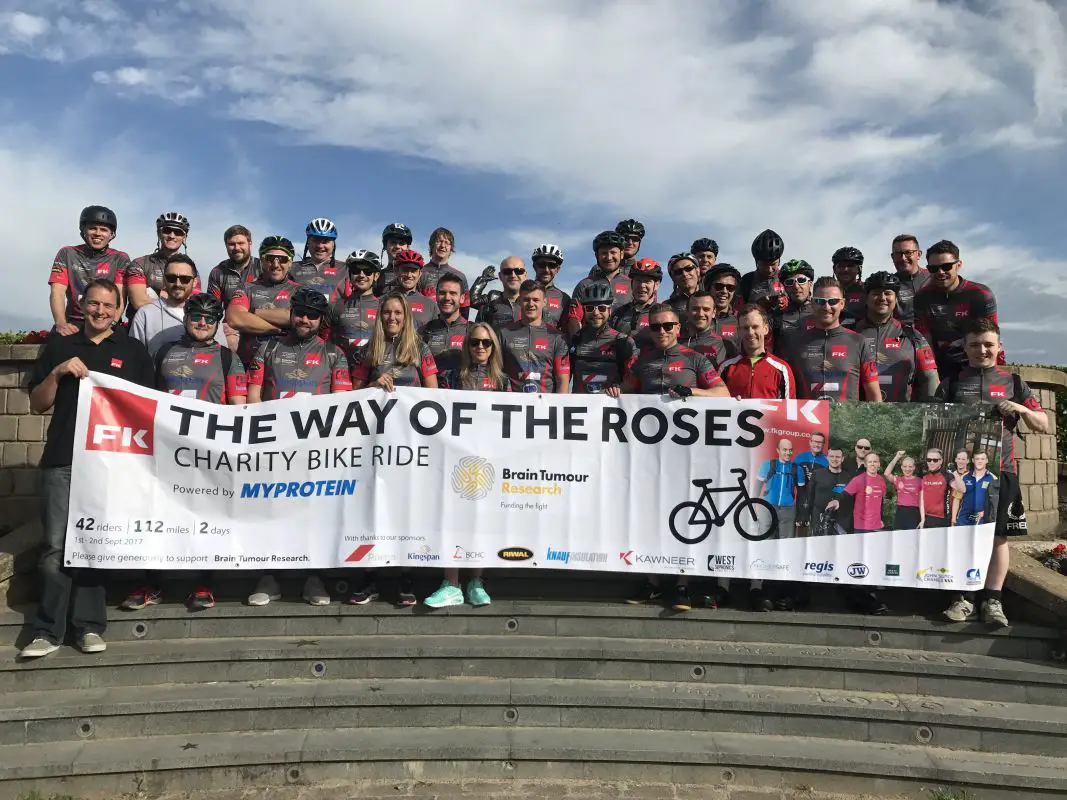 Originally, they had hoped to raise £10,000 for the charity but generous donations from friends, family, clients and suppliers have allowed them to smash their target.
Sarah, who has been documenting her life with a brain tumour on her blog, said: "Although the operation has changed my life, I do not regret it. I put my trust in some very skilled people and their view was that surgery was the right option. There is no benefit in being bitter or negative about what happened.
"More than anything else, my diagnosis means I have gained a real perspective on life – what matters and what really doesn't. I know how much I am truly loved and have been able to tell others how I really feel.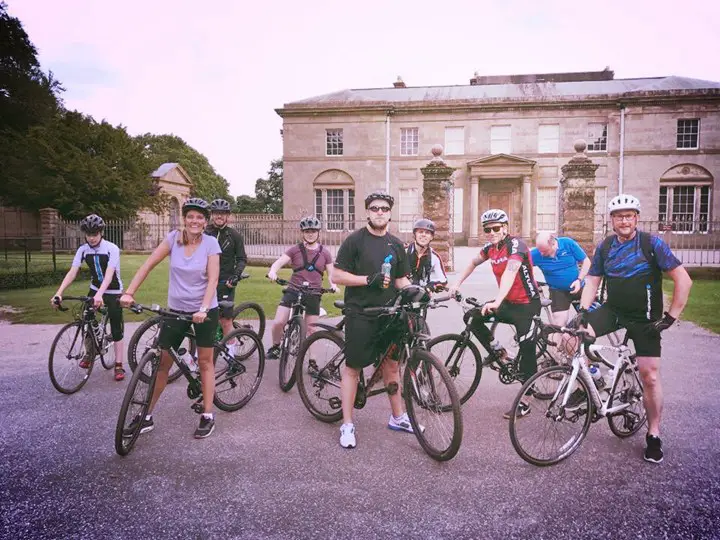 "I am proud of my strength and proud of everything I have got through so far – surgery, chemo/radio, learning to walk again. All whilst wearing my red lippy which always gives me a boost. I have been just as happy during the last six months as before."
To make a donation to Brain Tumour Research to support the staff, visit the FK Group's Way of the Roses challenge event Just Giving page.
Pictured top: Sarah (centre) with some of the FK Group staff
Comments