Two Timperley men are to run for more than 16 hours through the night on the longest night of the year to raise money to tackle homelessness.
Andy Oates, 41, and Chris Marritt, 40, hope to run more than 60 miles between Leeds and Manchester city centres to raise funds for national homelessness charity Shelter.
They said they came up with the idea after seeing the problem of rough sleeping grow in Manchester city centre last winter.
Chris, a PR consultant at Manchester agency Citypress, said: "You couldn't walk through the city centre earlier this year without seeing the misery caused by homelessness and rough sleeping.
"We thought what better way to bring home just how long just one night can be in inadequate housing than by seeing how far we could run on the longest night of the year.
"We had already run for around that length of time during a race last summer – and initially thought that it couldn't be much harder to do that during the night time in the middle of winter."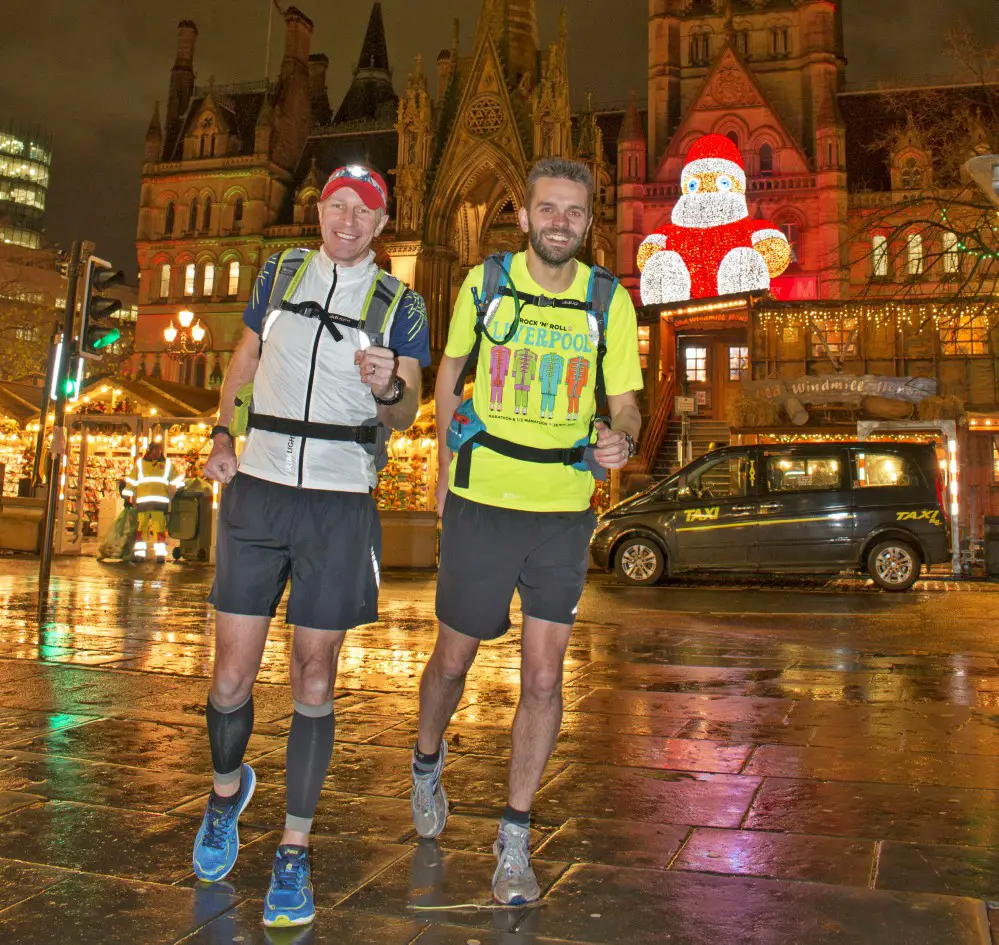 Now, he and Andy, an associate at transport planning consultancy i-Transport, aim to start running at sunset on December 21 and not stop until sunrise on December 22.
During that time – more than 16 and a half hours – they hope to cover around 100km (62.2 miles), before finishing in Albert Square in the city centre shortly after 8am.
Andy added: "Although it sounds simple to run from the time the sun goes down to the time it rises again the following morning, this will be anything but.
"The run will be entirely self-supported, meaning that we've only got the food and drink we can carry or that we can buy along the way to get us through.
"We also want to finish at Albert Square, close to where we both work in Manchester city centre, but judging the timing of that when we don't really know exactly how far we'll be able to run until the night will all be quite difficult.
"But nothing we do can be as hard as trying to get to sleep on a few days before Christmas without adequate housing, and not knowing when or how you'll next be able to call somewhere home."
To find out more about Andy and Chris's run, visit www.longestnightrun.org.uk or to sponsor them, visit www.justigiving.com/longestnightrun.
Comments