Wellington students took part in their annual sponsored walk last week after turning Timperley into a rainbow of colour.
The walk has now taken place for the last 20 years and in that time has raised over £450,000 for local charities.
This year, the Timperley school is aiming to hit a fundraising target of £80,000 to mark its 80th year in style.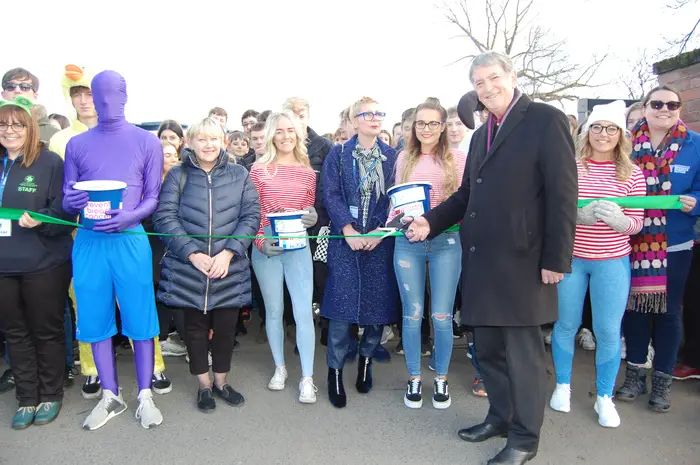 Headteacher Stuart Beeley said: "One of our core values as a school is 'Community' and it has been wonderful to see the whole of Timperley come together for this year's charities: Teenage Cancer Trust, Prevent Breast Cancer and Royal Manchester Children's Hospital.
"Our students have braved the cold with a smile and, as always, our wonderful Sixth Formers have really gone to town with their fancy dress outfits. It has also been a pleasure to welcome the support of so many Timperley businesses during today's walk."
Simon Carter, of Fresh Farm Foods, cut the ribbon to send 1,300 students on their way.
He said: "As shop-keepers we have seen Wellington students making a difference year after year but this has been really quite memorable. Decorating the Village with ribbons, balloons and streamers has created a festival atmosphere and we will be asking shoppers to spare a few pennies over the weekend for these three worthy causes."
Also lending support were Krypton Factor host Gordon Burns, local blogger Alison Stankard and PC Phil McNulty of Altrincham Police.
Anyone wishing to donate to this year's appeal should visit this page.
More pictures from the walk: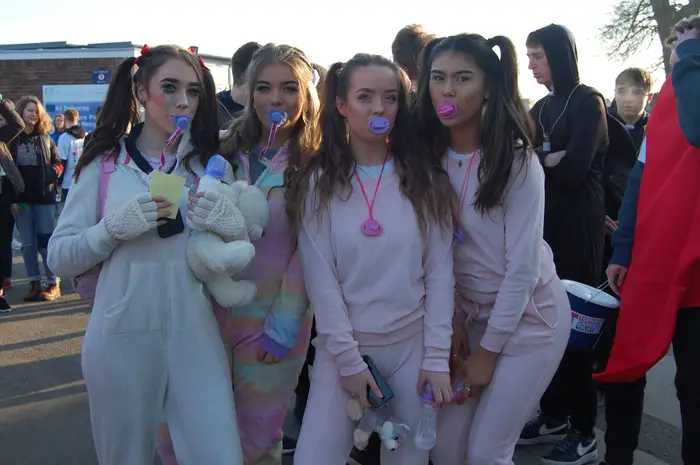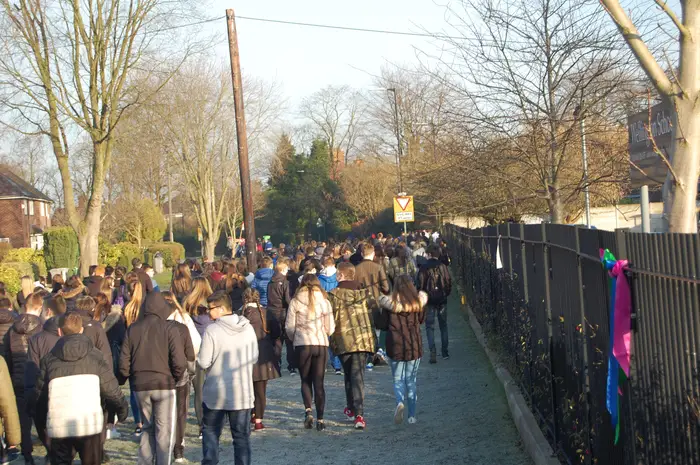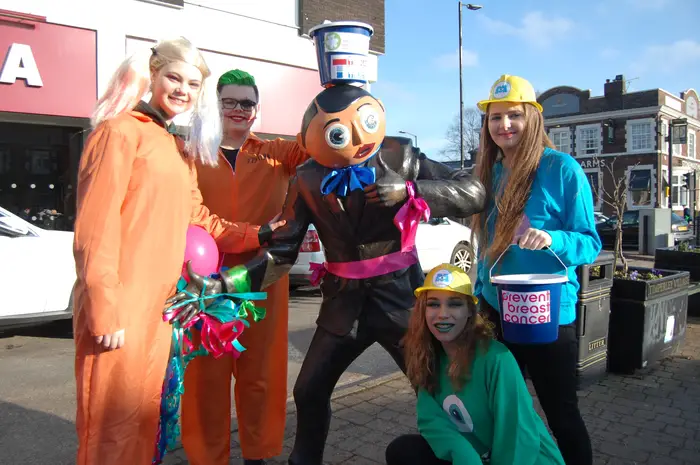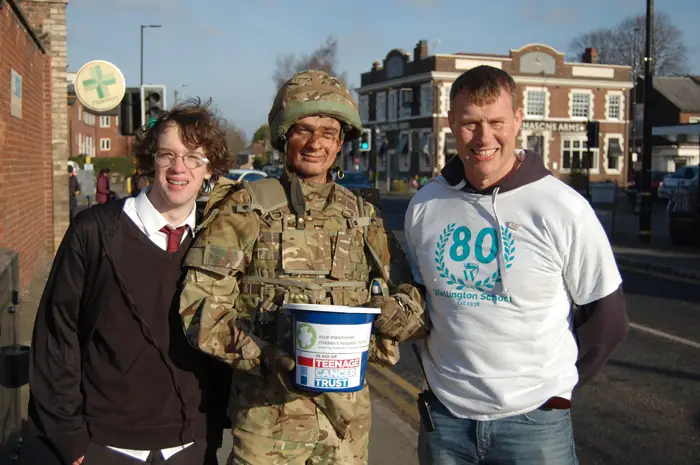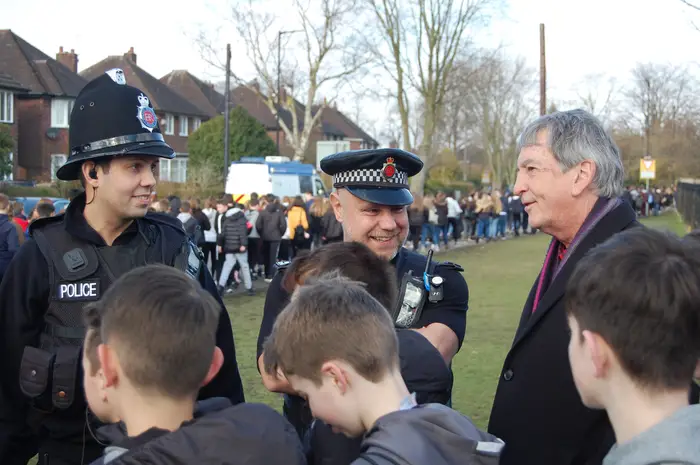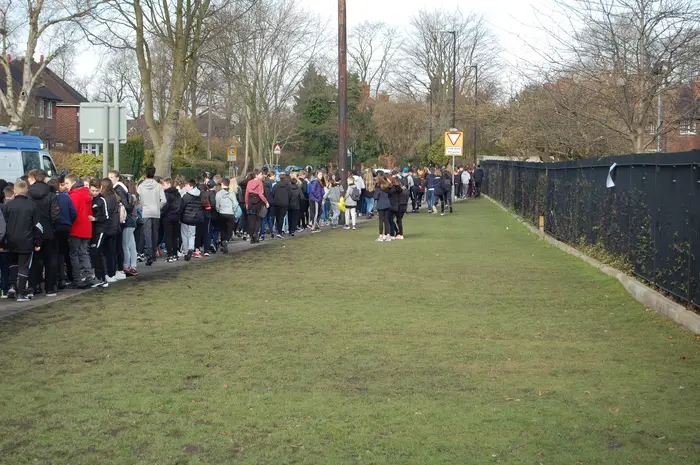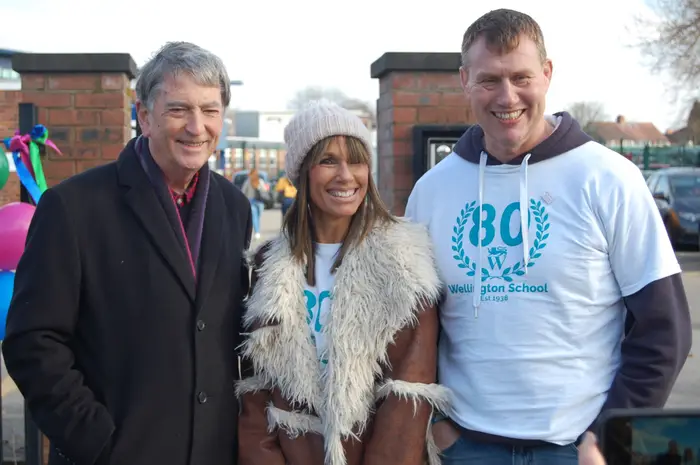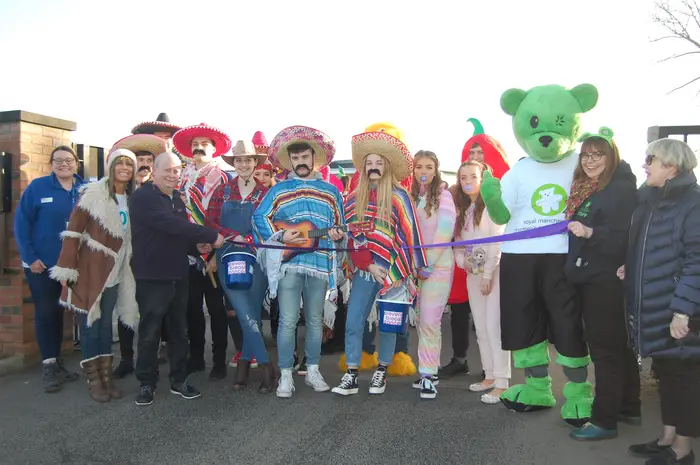 Comments