Today is the big day… the start of the new season and a home game against Stafford Rangers at 3pm.
It's my first competitive game as manager and I'm really hoping that my players can be brave enough to implement the lessons learned through all of the hard work that has gone in during the pre-season. We have played nine games, but the team has only been together for less than two months and until the serious business of the league starts, you never quite know.
I do know all about Stafford Rangers though. One of the reasons that I was appointed is that I have an in-depth knowledge of the teams, players and managers in this division and that will stand us in good stead throughout the campaign, starting today.
Today's opponents, like ourselves, are a big non-league club, with a very proud history… and there is another parallel with us, in that they have had some difficulties in recent years, dropping a league lower than the EVO-STIK Premier Division not too long ago, before being promoted the season before last.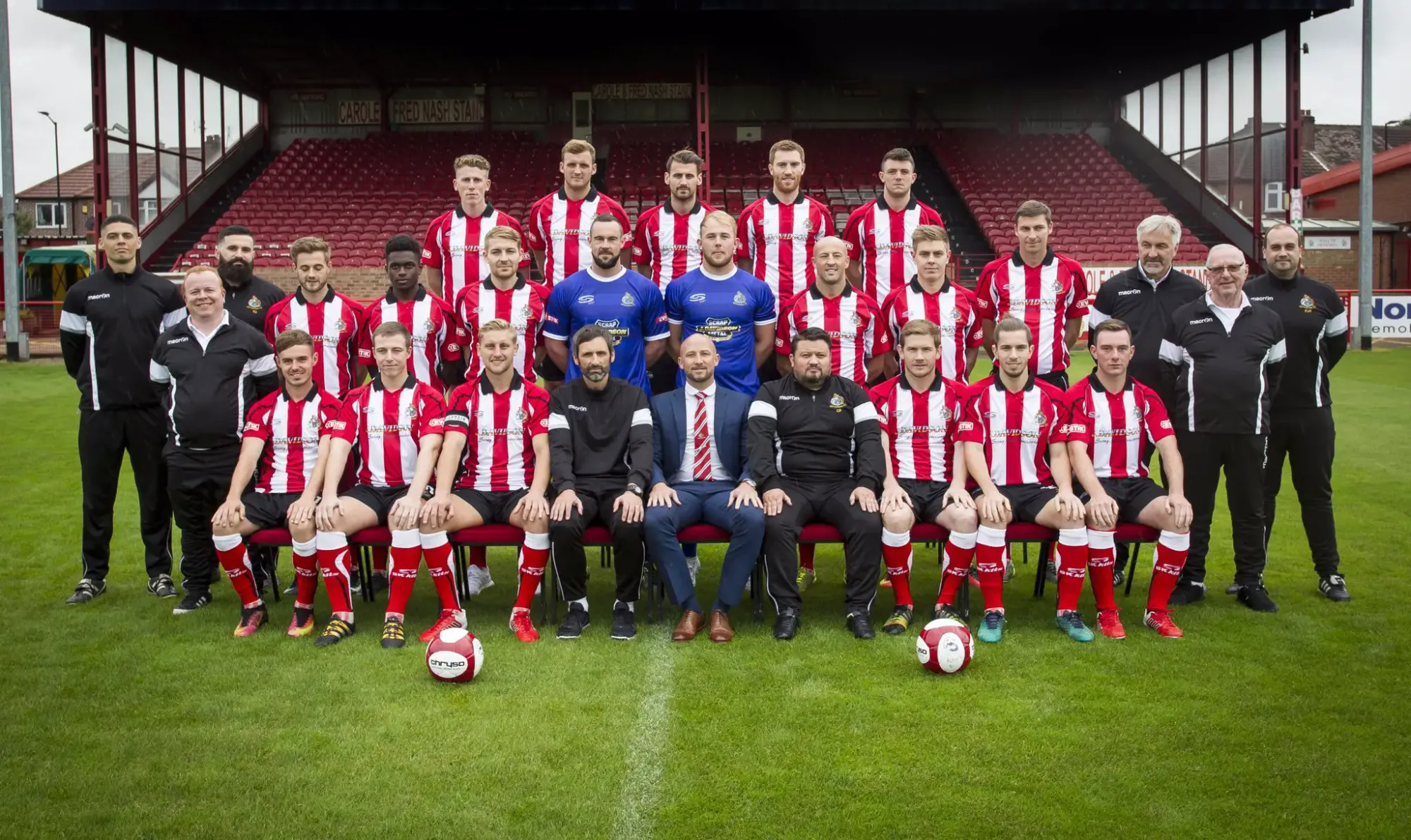 Stafford will be organised, disciplined and very hard working… if we get into an arm-wrestle with them, we will come off second best, so we need to play our football in the style that the players have been working on throughout the pre-season training sessions and friendlies.
We have had a big blow in the last couple of days with Josh Amiss, who was rushed into hospital with appendicitis. Following his operation, he is likely to be missing for about six weeks, which is a real blow, as I think that Josh has done really well since he joined us during the pre-season schedule.
I have brought in Max Harrop, who is a winger, who previously did a good job for me at Nantwich. Max is a local lad, based in Chadderton… he has trained with us this week and is likely to be involved today… he's the sort of player that I'm sure the Alty fans will enjoy watching.
John Disney will miss today's game, through the ankle injury sustained at Trafford last Saturday. He could probably play at a push, but we have two quality right backs at the club, therefore Shaun Densmore will play in the number two shirt. Lewis Short has recovered from his injury from the Bradford Park Avenue game a fortnight ago and will start the game.
James Poole is suspended, having been sent off for Salford City at the end of last season, but he is available for Tuesday's first away game at Nantwich.
It would be fantastic if we can get a good crowd in this afternoon, giving great vocal support to the team… it means a lot to the players and if we are going to achieve our objective of promotion this season, the fans can really play a big part in that!
Comments