It felt like a waste of time, for everyone involved, after travelling almost a hundred miles to Stourbridge last Saturday, only for the match to be called off just before two o'clock.
There must have been about 50 Alty fans already in the ground when the referee decided that the pitch wasn't playable and I understand that there were plenty more fans already in the town, so it was particularly disappointing that we couldn't get a game on that we were very keen to play.
That's gone now and all thoughts are on today's Evo-Stik Premier match with Warrington Town. It's the first game that we have had at the J Davidson Stadium since New Year's Day and we are all very hopeful that the game will go ahead.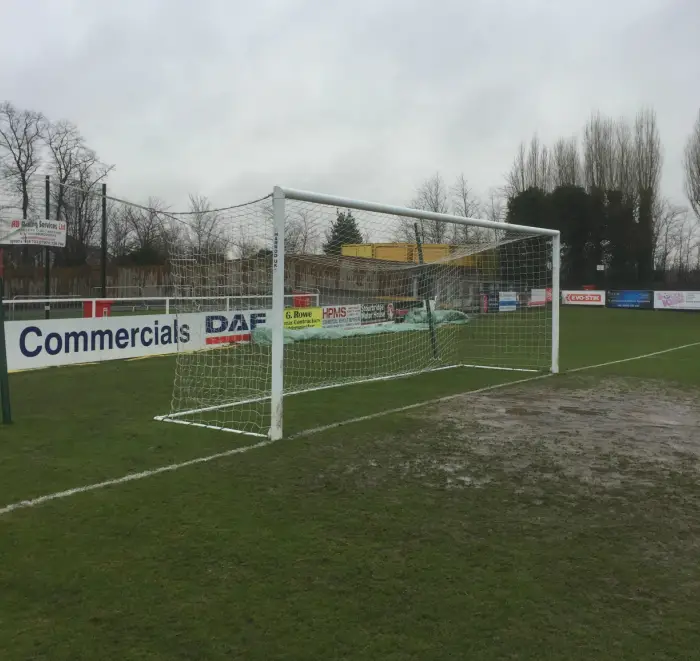 The pitch was in a very bad way after the game against Witton but a lot of work has gone in, from Neil Brown and his groundstaff, to try to get it back in shape and we are very grateful to both Manchester United and Lancashire County Cricket Club for their respective help in verti-draining the whole pitch and providing covers to protect the worst parts of the playing surface.
The weather was perfect yesterday, although there is rain forecast for this morning, which we are hoping will have cleared by noon, at which point it is planned to remove the covers. The match referee is coming down to the ground early to conduct a precautionary pitch inspection at 11.15am and I know that everyone connected with the club is desperate for today's game to take place.
This is our fourth game against Warrington in just over three months and whilst we have yet to beat them, it's worth noting how tight all three games have been. It took more than two and a half games for a goal to be scored by either side and Warrington have been ahead for just a couple of minutes throughout, scoring twice late in the Buildbase FA Trophy first round replay to snatch the tie in added time… even then we should have equalised when Joel Bembo-Leta hit the post from a position that I would have expected him to have scored from.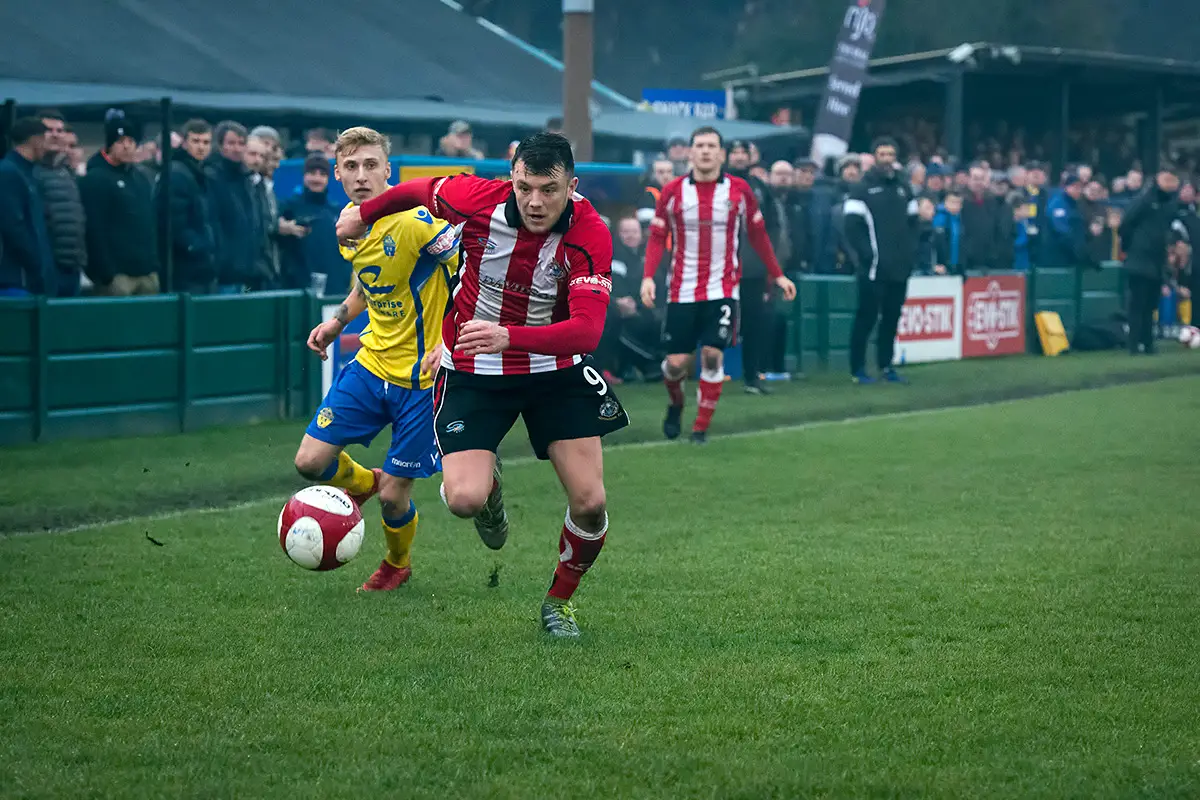 In Jamie McDonald and Tony Gray, they have two in-form strikers and Paul Carden's team are very sound defensively, so it's a tough challenge, but one that we are more than capable of meeting.
Tom Hannigan will be missing today, although he is making good progress and will start training again during the week.
Tim Deasy took a knock to his knee in training and will not be involved and there is better news regarding Josh Amis's hamstring injury as he has been able to do some jogging this week and it looks like he may be out for less than the six weeks that we initially thought.
It's £5 entry for Manchester United and Manchester City season ticket holders today, so we are hoping for a big crowd and three more points to continue the excellent momentum that we have at the top of the table.
Pics: Mike Ripley
Comments