We have got 18 Evo-Stik Premier games to play and five of those are scheduled in the next 15 days, so it's a very important phase of the season.
Four of those five games are at home, starting with Mickleover Sports today. We won the game played in Derbyshire in early December by the odd goal in three but we need to be mindful that John McGrath's side have picked up more points on their travels than at home, having only been beaten five times in away league games from the 15 played.
There were lots of positives to take from last Saturday's 1-1 draw with Warrington Town. The tactical changes that Neil and I made during the second half paid off with a fully deserved equaliser from James Poole in added time and there were some fantastic celebrations both on the pitch and the terraces… the crowd of over 1,400 was more than three times higher than any other attendance in our league on the day and there was a fantastic atmosphere created.
Watch highlights of the 1-1 draw against Warrington:
View
The downside from last Saturday's game was that John Johnston was hurt by a very bad challenge from the Warrington skipper, James McCarten, in the second half. JJ had to be substituted and will not be fit today, which means that Tom Peers will get a well deserved start.
Tom scored the first goal at Mickleover in December and has made a good contribution to our season, scoring eight goals and he was one of the players who was involved in the build up to James Poole's equaliser last Saturday, winning the ball on the edge of the penalty area and then putting a couple of Warrington players under pressure which produced an error that allowed Shaun Densmore to set up James to score.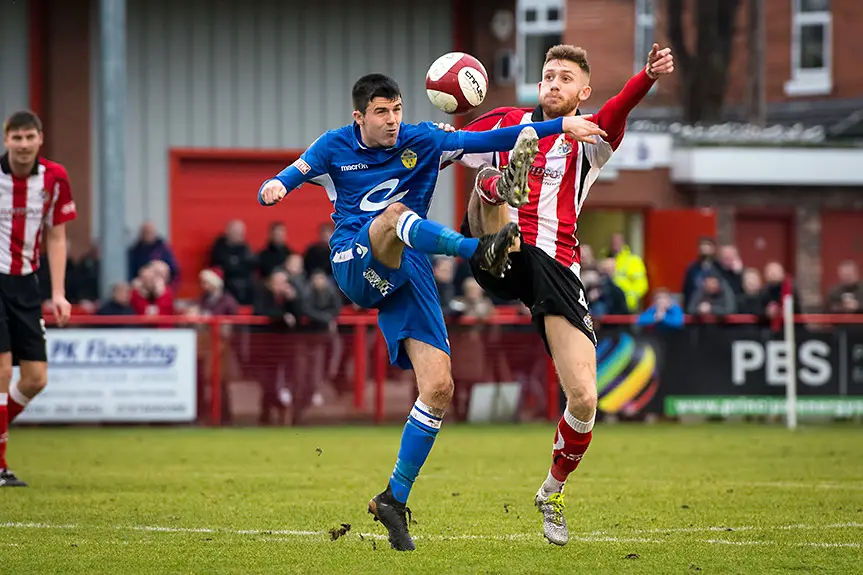 Tom Hannigan has had a setback this week in his recovery and could be out for another fortnight or so. Everyone is devastated for Tom as he had been making massive steps towards being able to start a game. Tim Deasy and Josh Amis are also still injured, although Josh continues to make great strides and is not too far away from a return, following his hamstring injury sustained on loan at Trafford.
We have had a couple of dry sunny days on Thursday and Friday which will have helped the pitch and the most vulnerable areas have been covered overnight to protect against the rain that is forecast to continue on and off throughout today. There is no pitch inspection planned at present and we are very hopeful that the game will go ahead.
Pics: Mike Ripley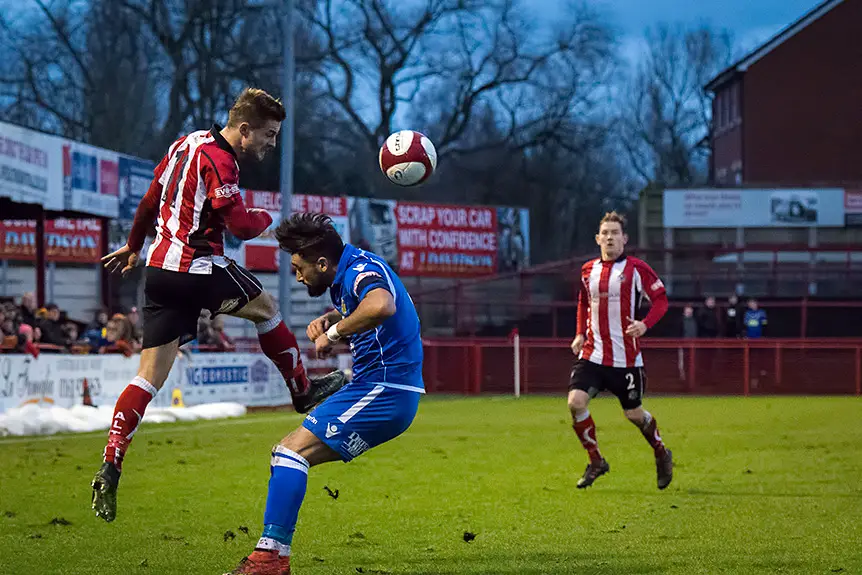 Comments