Despite the poor recent run of results, which has seen us take just a single point from three home games, we are feeling very positive about today's trip to Halesowen Town.
The squad trained really well on Thursday night and I think that we all knew that there was a likelihood that we would face a challenging period at some point in the season and that period seems to be now.
Tuesday night's 1-1 draw with Mickleover Sports was a difficult one to take as we dominated the game but fell behind when the referee and his assistant, somehow did not spot a blatant foul on Tom Hannigan by Matthew Barnes-Homer in the lead up to their goal.
Despite the recent run, we are still top of the league and if I'd been offered this state of affairs at the start of the season, I would have been very happy… our destiny is still within our control and our nearest challengers will be fully aware of that.
Warrington, our nearest challengers, signed three players on Thursday's transfer deadline day and whilst that's a signal of intent, it doesn't always help adding a number of players to a squad at this stage of the season.
I was offered one of these players but felt that the particular individual was not what we were looking for at this point and wouldn't have been a good fit for our squad.
Highlights from the defeat last Saturday:
We have brought in Theo Bailey-Jones from Stalybridge, who will travel today but not be involved. Theo made his debut against Winsford United in the Cheshire Senior Cup on Wednesday but needs more minutes to regain full sharpness.
Unfortunately, the Reserves do not have a game today, which would have been ideal for Theo, therefore Ryan Murray will work with Theo down in the Midlands today, with a view to him being potentially involved in the Shaw Lane game on Tuesday.
Connor Hampson is the only injury in the squad and we are hoping that he will return from his knee ligament injury, sustained last Saturday against Stalybridge, in seven to 14 days.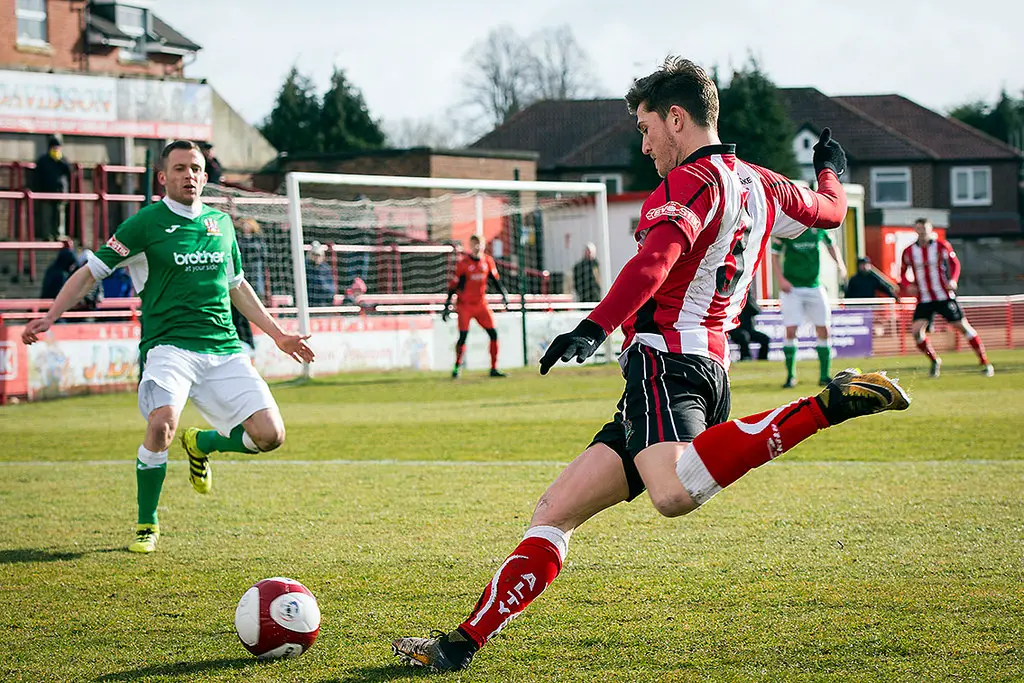 You can forget the league table positions for today's encounter. Halesowen are fighting for their lives and have been in good recent form. The pitch will be a challenge and in Lee Hughes, they have a genuine goalscorer, who has played at the highest level and whilst he may not be able to run around like a spring chicken any more, if he gets a decent opportunity, there's every chance he will take it.
We are very confident and upbeat though, particularly as we haven't lost away from home in the Evo-Stik Premier since mid-September!
Comments