Today's column is from assistant manager Neil Sorvel…
It was a tricky scenario for us going into our final league game of the season at Ashton United on Saturday.
Having secured a play-off place by winning 2-0 at Nuneaton on Easter Saturday and then a home tie for the eliminator stage of the play-offs on Easter Monday with a 1-1 draw against Hereford, Saturday's game in Tameside became a bit of a dead rubber and so we rotated the squad to get players starting the game who needed match minutes, whilst also protecting some players who we didn't want to risk picking up an injury.
Ideally, we would have rested Jake Moult, but Ben Harrison had a muscle injury, so we needed to start Jake at the heart of the defence and he scored our goal with a smart header from a well-delivered Max Harrop free kick.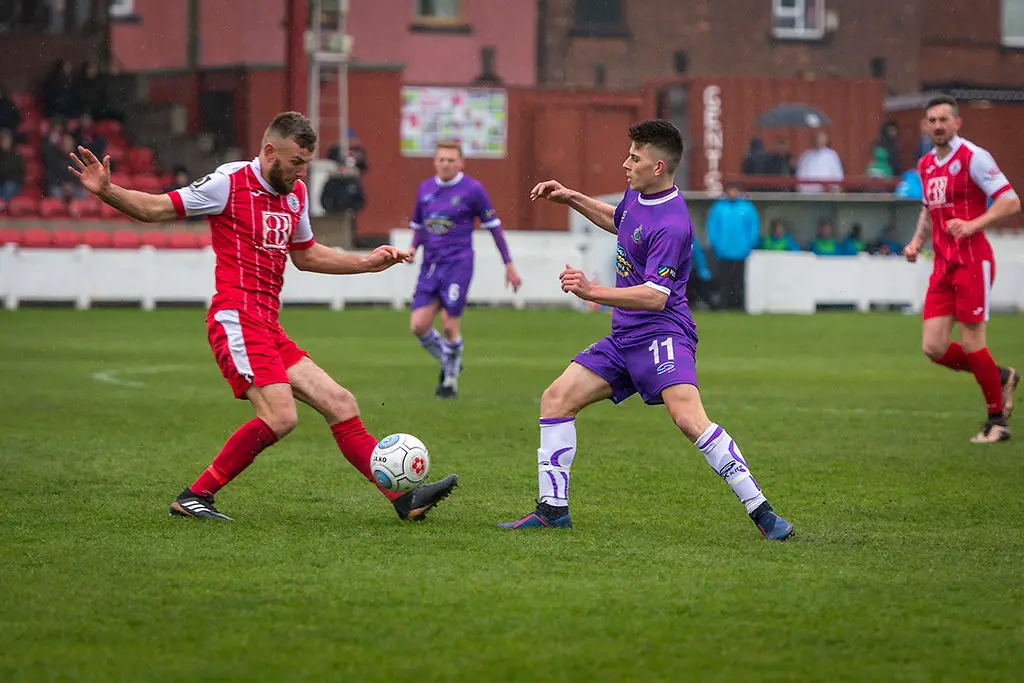 We would have liked to have finished the league campaign with a win but had to settle for a 1-1 draw in the end which meant that we achieved fifth position in the final league table – so it's all or nothing tonight as we take on Blyth Spartans at the J.Davidson Stadium with a 7.45pm kick off in a Play-Off Eliminator.
Alun Armstrong's side are in great form, having won their last seven league games and have probably even surprised themselves in making the play-offs.
In the corresponding league fixture to tonight's match, we felt a bit hard done by as Jake Moult was very harshly penalised for what was deemed a back pass and Robbie Dale slammed home the free-kick that was touched to him on the edge of the six-yard box to equalise John Johnstone's opening strike for us and the game finished 1-1. To be fair it could have gone either way in the end but since that game Blyth have only dropped two points in the league.
Watch the highlights from the game against Blyth in March:
We're happy to be at home tonight, as two years ago, when we were at Nantwich, we had to go up to Spennymoor on a Tuesday night for a play-off game… that was difficult and Blyth have a longer journey today and will be without their talisman, Robbie Dale, who flew to California on Sunday for two weeks, having booked a holiday last October when Blyth were languishing near the bottom of the table.
Tonight is one-off football and the fans can make a big difference by turning up in big numbers and continuing the fantastic vocal support that they have given us, home and away, throughout the season.
A visit to Chorley beckons for tonight's victors and we will be doing everything that we can to make sure that it's Altrincham that will be travelling to Victory Park for that play-off semi-final.
Comments