Altrincham Library is to move to its new state-of-the-art facility on Monday December 17th.
The 18,826 sq ft library on Stamford New Road will close on Saturday 24th November and reopen just over three weeks later on Pott Street, part of the newly completed health and wellbeing centre.
Staff will be on duty in the library during the day and customers will be able to use an Open+ system during the evenings and on Sundays, which will allow anyone to access without staff being present.
The system has been working successfully in Scandinavia for more than 10 years and has been in Woodsend Library in Urmston for the last three years.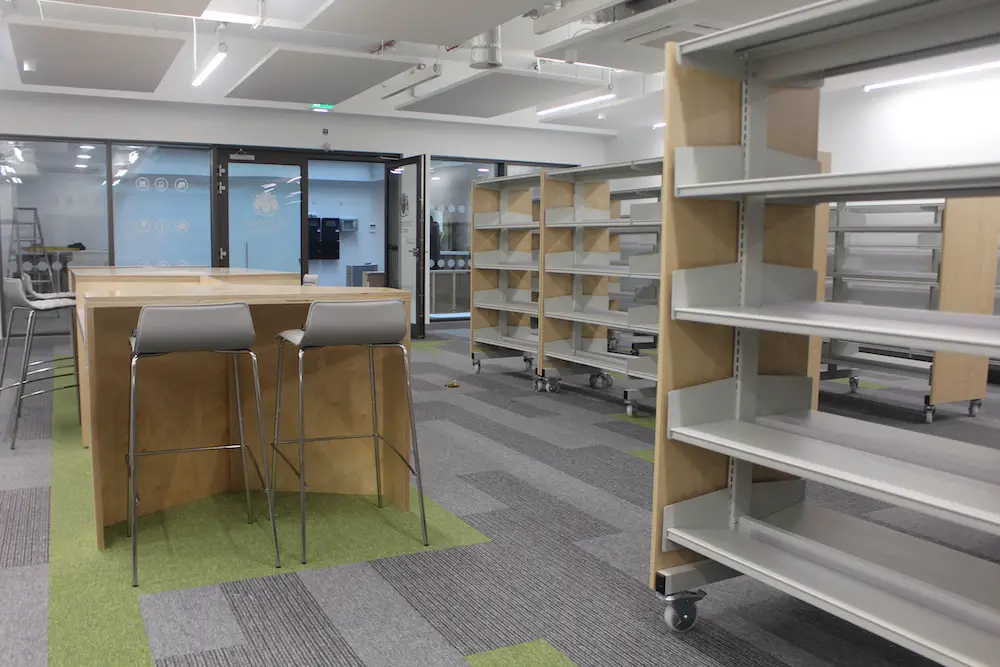 Under the new system, customers gain entry to the library via a keypad using their library card and PIN. This technology will enable customers to use the library every evening Monday to Friday and on Sundays.
Customers can borrow, return and renew books via the self-service kiosks; use the public access computers, printer and photocopier – and community groups can use the library for meetings.
The library is the only confirmed tenant within the new £20m building, which practically completed last Friday.
The library is part of the recently completed health and wellbeing centre on Market Street – but so far is the only part of the new building that has a tenant, with the rest of it facing the very real prospect of being retrofitted into offices after Trafford CCG discovered a £1.9m funding gap.
A 13ft wood and bronze sculpture called the 'Eudaemonium' has been erected outside the library entrance.
Opening hours: Customer will be able to access the library during these times:
Monday – Friday 9am – 9pm
Saturday and Sunday – 10am-4pm
And staff will be available at the following times:
Monday – 10am-5pm
Tuesday – 10am-5pm
Wednesday – 10am-7pm
Thursday – 10am-5pm
Friday – 10am-5pm
Saturday – 10am-4pm
Comments