Hale will be lit up this Christmas – thanks to a £15,000 fund-raising effort from the Hale Business Association (HBA).
Working with Hale-based Marketing Profile, a campaign was launched earlier this year to help cover the cost of Christmas lights in the village, with funding having been withdrawn by Trafford Council two years ago.
Local businesses were asked to sponsor a graphic bauble at the cost of £1,000 each.
The full £15,000 cost has now been met thanks to donations from Blackstone Solicitors, Edwina Lilley Charitable Trust, Foresight Wealth Strategists, Sea-Saw, Côte, W Frank & Sons, 205 on Ashley, Cheshire Insurance Brokers, Pixie, Watersons, High Access, JTS Solicitors, iHomes and Kellands.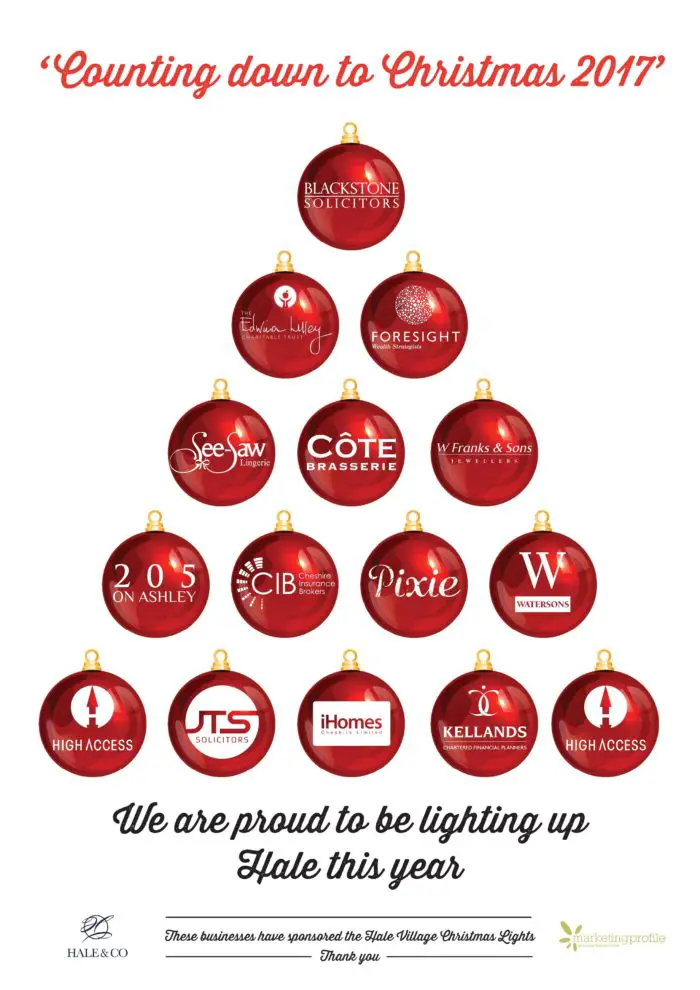 Penny English, representing HBA, said: "It has been increasingly difficult to raise monies for the lights therefore a fresh approach was needed.
"We were delighted with the proposal put forward by Marketing Profile – at no cost to us and they have worked closely with us to generate interest and support. We are so grateful to the businesses that have sponsored a graphic bauble and the other smaller businesses that have offered donations.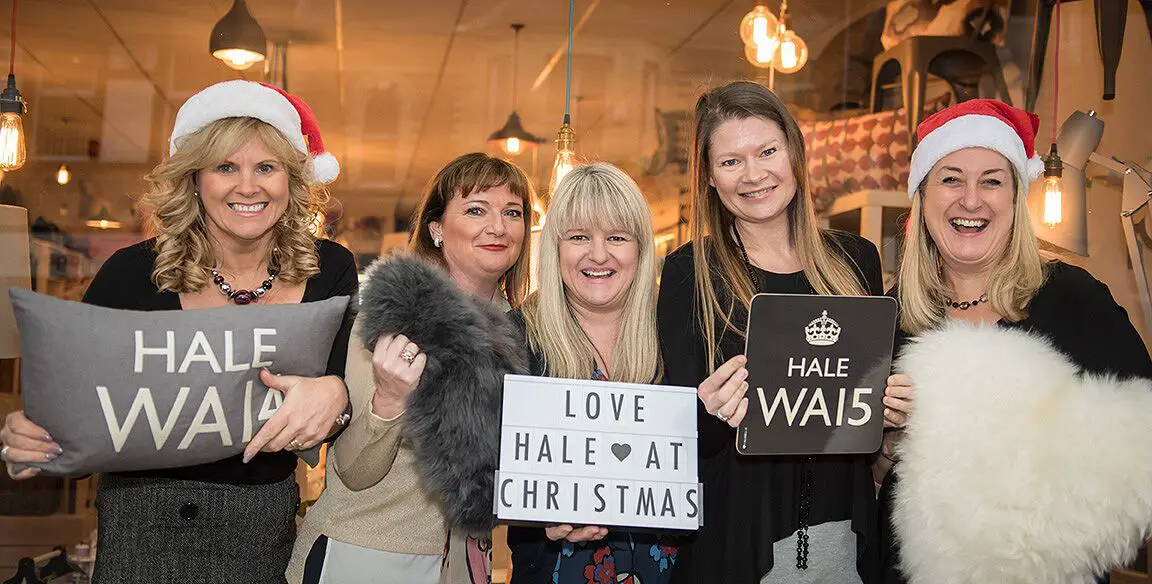 "We are currently working with Trafford Council on planning requirements for signage in the village over the festive period.
"In 2017 we really want the whole village to come together to ensure that 'Hale shines'. HBA are working hard with the lighting company to produce an impressive display.  HBA member – GIFT & Home will be selling individual 'Love Hale 2017' red baubles at just £4.99 each in support of HBA – meaning that everybody can get involved and support the village. We will also be producing A4 posters that businesses can display. Our sincere thanks to everybody for their support."
Comments