Sir John Timpson says he suggested the idea of a Perfect Day "because I know it works" – and has called on the people of Altrincham to get behind it.
The legendary businessman, who was born in Altrincham, is the chairman and owner of Timpson, the shoe repair and key-cutting business with over 1,300 shops across the UK.
He also chaired the Government's 'High Street Report' in December, and recommended that local leaders must be at the forefront of the rejuvenation of town centres and improving the housekeeping of their high streets.
He proposed the idea of a National High Street Perfect Day – one day in the year when every high street looks and feels the best it possibly can – and put forward Altrincham as the trial town ahead of a national roll-out.
Altrincham's Perfect Day is on Friday May 17th – and, speaking to Altrincham Today from Timpson's headquarters in Wythenshawe, told us it was inspired a similar initiative he introduced within his own company.
"My business has been having a Perfect Day for about 10 years. We designate one day of the year when we expect our shops to be perfect," he said.
"I don't believe you can ask people to spring clean and be perfectly tidy every day, but you can expect everyone to get it right for one day a year.
"I only put it forward because I know it works. We pinched the idea from Asda years ago and every part of our business gets involved. It helps us to keep standards up.
"I thought that if we had a National High Street Perfect Day, where every place in the country that day gets it right in terms of the litter, graffiti, gets the shop fronts looking sharp, cleans the windows, and everyone is absolutely perfect for that day. Where better to have a pilot than Altrincham?"
Sir John, 76, was born in Hale and served his first customer in Timpsons on Railway Street in the town centre in 1960.
He said that Perfect Day was an "opportunity" for the town.
"It's an opportunity for Altrincham to invent something for the rest of the country because they are the very first on this one," he added. "I don't believe in setting rules – I believe in allowing people to use their imagination and initiative to produce something that really works."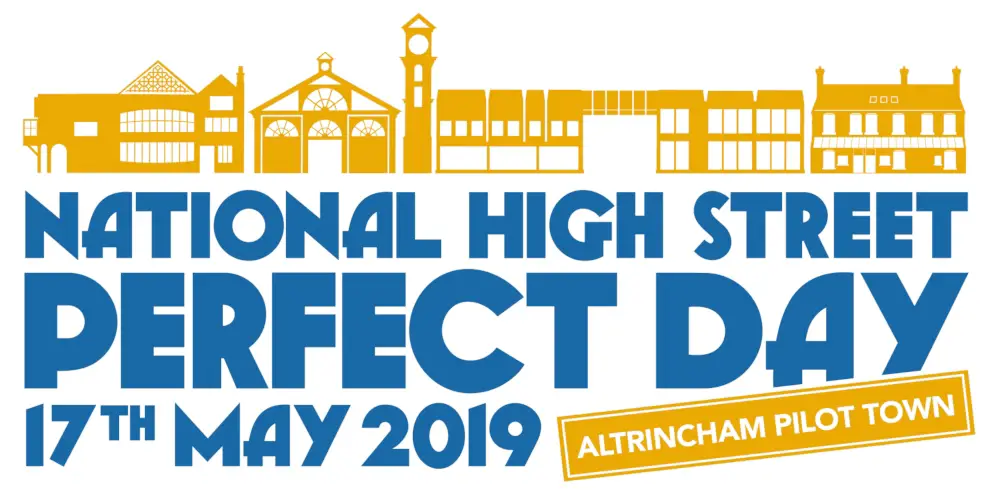 The whole community, including the businesses represented by Altrincham Unlimited, schools, voluntary groups and Trafford Council, are working towards Altrincham's Perfect Day in a number of ways.
Altrincham Unlimited is coordinating a programme of jet washing and working with Trafford Council's contractors to focus on the appearance of the town centre, and is also be partnering with six local schools on the 'Eco Schools' education programme and with 'Our Altrincham' on voluntary litter picks.
Examples of how businesses can be involved include reviewing the look of their premises and ensuring their customer service is where they want it to be, through optional mystery shops.
Altrincham Unlimited is also producing the town's first 'High Street Festival' which will also take place between 12-8pm on Friday 17th May, which will be open and free for everyone.
Comments