A demanding boss, enough unsolved cases to fill an aircraft hangar, and now one of Altrincham's leading professors has gone missing. Detective Inspector Ranney is not having a good day…
Do you feel like testing your powers of deduction? Fancy pitting your wits against Altrincham's most ancient criminal fraternity? Could you solve a centuries old mystery and save the professor into the bargain? Detective Inspector Ranney needs YOU!
This Saturday, Altrincham Unlimited presents a truly immersive gaming experience for would-be detectives and adventurers, with Altrincham's streets employed as a literally life-size game board for a one-off event: The Mystery of the Star-Eaters.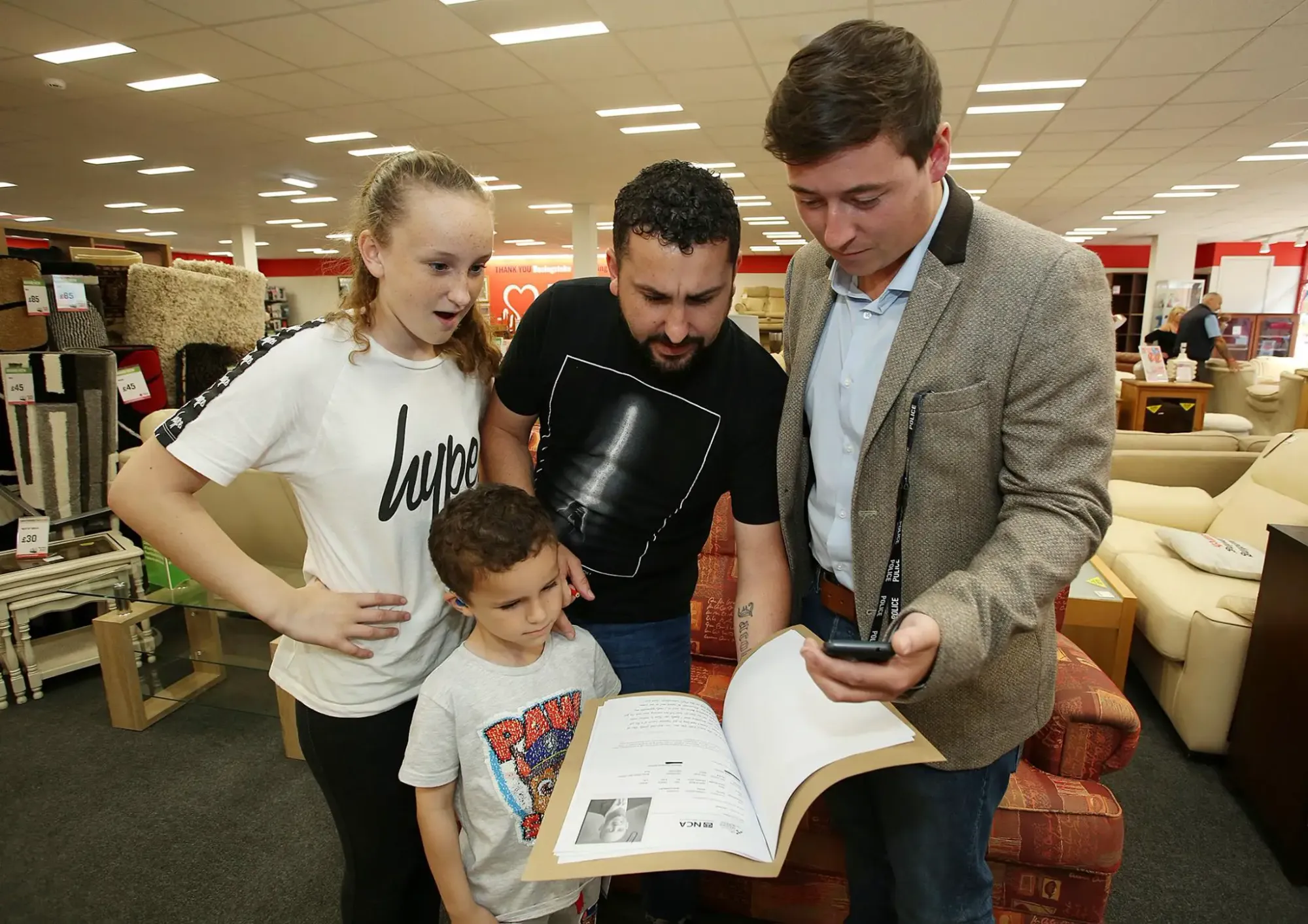 This grand-scale game will invite players to take on the role of 'consulting detective' in a thrilling challenge that will test their wits to the very limits.
Players will be asked to follow clues, question witnesses and solve puzzles. The amateur sleuths will be taken on a journey of discovery around Altrincham's landmarks as they investigate a mystery that would test even the great Mr Holmes.
Devised by graphic designer, Stephen Blackwell, the game is best enjoyed when played in teams of 2-6. While the main investigation takes approximately 2-3 hours, the event will run continuously throughout the day so players can stop and start whenever they choose, leaving plenty of time for lunch and shopping. And with free entry for the under 12s and a dedicated children's mini-mystery game running concurrently, The Mystery of the Star-Eaters makes for a day of unique entertainment for all the family.
Blackwell said: "The idea was to genuinely replicate the feel of a real investigation, and the best way to do that was to make the most of real locations. Working with a number of businesses throughout the town centre, we've been able to create an excitingly immersive experience for our players.
"Last year's launch of Pokemon Go showed that there is a real appetite among gamers for more than just staring at a computer screen; The Mystery of the Star-Eaters gets players using their body and brain in equal measures, and having a lot of fun along the way."
Touring nationally, The Mystery of the Star-Eaters is transforming towns and cities up and down the country and will land in Altrincham this Saturday, 9th September.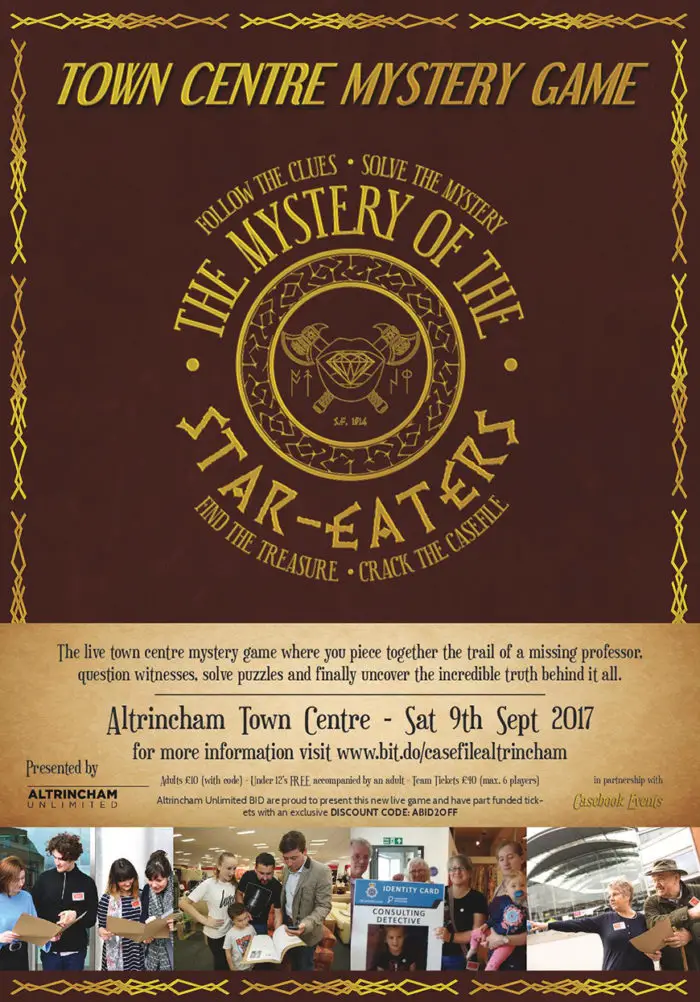 Katie Bland, Altrincham Unlimited BID Manager, added: "The Mystery of the Star-Eaters is a unique event which will give visitors a fun and memorable way to explore and enjoy the town centre, and after its success elsewhere in the UK we're delighted to be bringing it to Altrincham.
"We can't wait to see Altrincham transformed into a life-sized 'whodunit', and it's a fantastic opportunity for local businesses, actors and volunteers to get involved."
Free Wi-Fi will be available throughout Altrincham on the day of the event, allowing players to crack clues, unravel a web of intrigue, unearth ancient treasure and reveal the truth behind a thousand-year-old legend.
Adult tickets cost just £10 with the offer code AUBID2OFF and accompanied under 12 year-olds are free – you can buy a ticket here.
Comments