Local music school The Music Place is forming its biggest ever band to launch the Alt.HarFest festival next weekend – and will also be performing the whole of the legendary Beatles legendary Sgt. Pepper album.
Having recently created a giant set of piano keys on the steps leading up to the doors of their King's Court music school, the Music Place team has come up with something even grander for Altrincham Market's inaugural music festival.
Made up of over 100 Music Place students, the "Megaband" will perform one monumental song simultaneously merging the sounds of singers, drummers, saxophones, flutes, clarinets, trumpets, violins and guitars.
"It's the largest gathering of our students in once place that we've ever had," said Lucy McElhinney, who runs the The Music Place.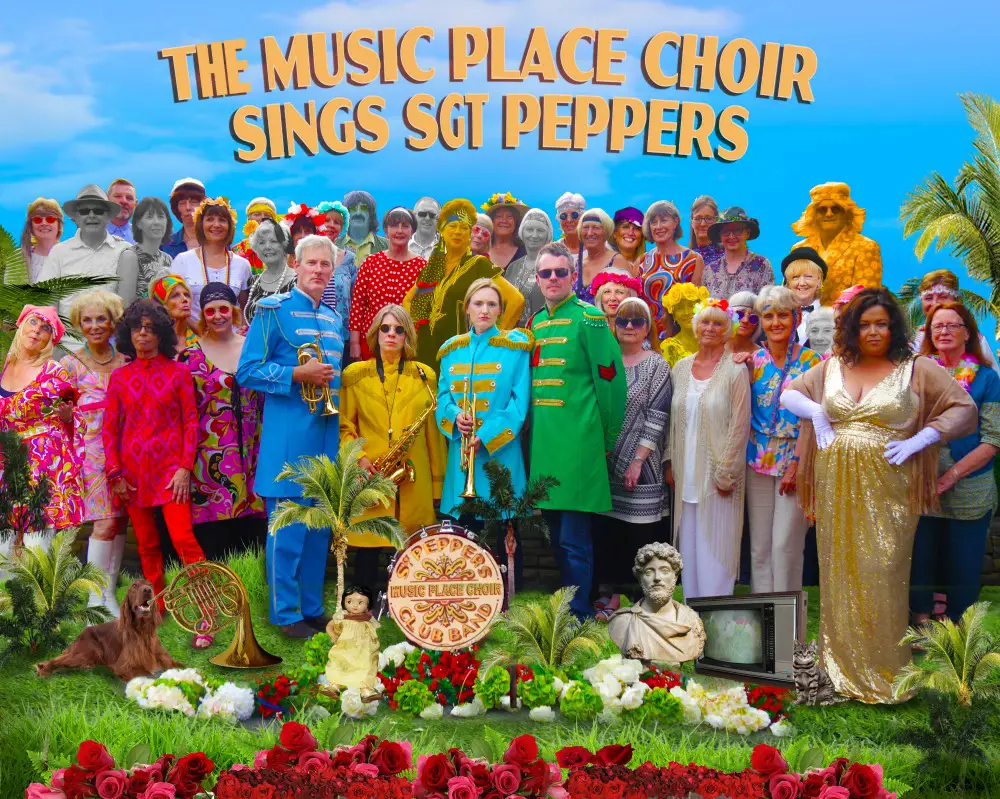 "It's been quite a feat to rehearse and organise but we wanted to do something huge to kick off HarFest with a typical Manchester musical bang!"
The band will kick off Harfest – described as a "festival of music and food for family and friends" – at 12 noon on Saturday 23rd September.
The Music Place Choir will also be performing a musical treat for Beatles fans next Sunday at 2.30pm on the main stage.
Joined by local choir Absolute Belters and some special guests, they will be performing the whole of the Beatles legendary Sgt. Pepper's Lonely Hearts Club Band album, marking its 50th anniversary.
"We're so proud to be part of HarFest," Lucy added. "Altrincham has so much musical talent across every age group and it's really special to be able to show our home town some of the creative flair and passion that we see every day in our music school."
Comments