The Goose Green Festival, Altrincham's August Bank Holiday weekend music festival, is back for a fourth year.
The FREE festival returns to the beautiful Goose Green square over the two days of Saturday 25th and Sunday 26th August.
Altrincham Unlimited has teamed up with Live and Local and the Goose Green traders to bring together an impressive line-up of unsigned bands and singers, mixing favourites from previous years with up-and-coming artists.
Performers will include Saytr Play, Dancing on Tables, Carl North and the Lonely Hearts, Pacific, Jess Kemp, The Big Peach, Jack Woodward, Izzie Walsh, Joel Gardner, Dakota Avenue Thea Brooks and Lyza.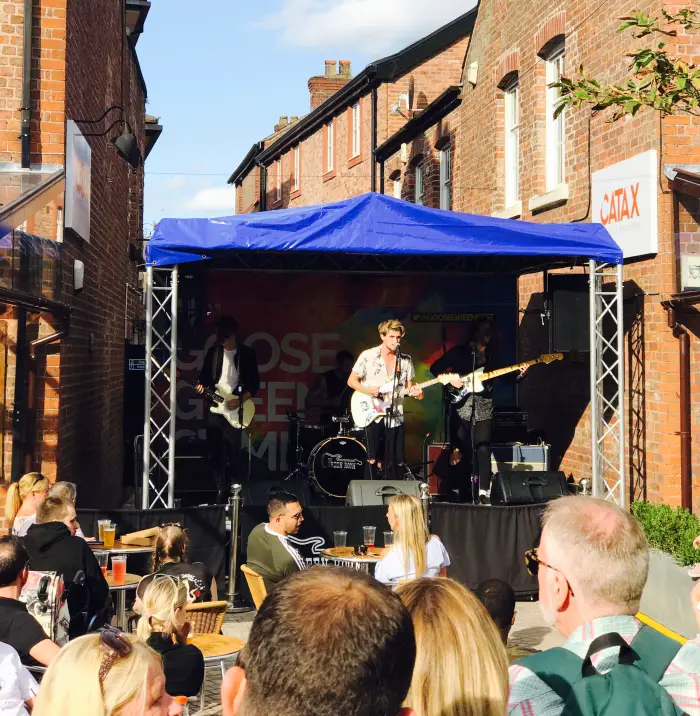 The headliners on Saturday 25th August will be Apollo Junction, with Corella heading up Sunday 26th August.
And as in previous years, there will be a fabulous array of food and drink on offer on both days, and the festival will this year be supporting The Children's Adventure Farm Trust (CAFT).
Elizabeth Faulkner, BID Manager for Altrincham Unlimited, said: "Last year's Goose Green Festival was a huge success, with over 8,000 people attending the event over the course of the two days.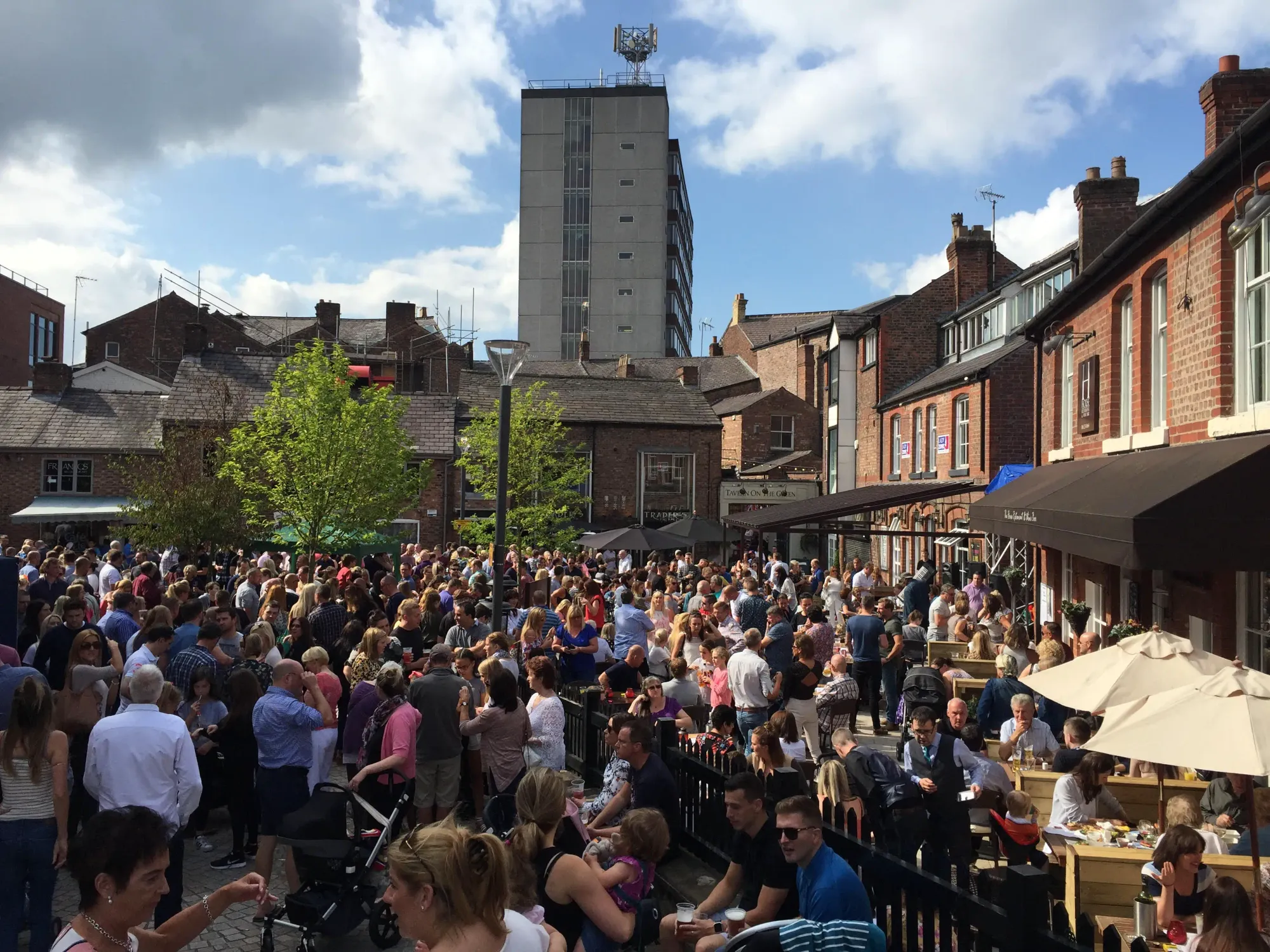 "The festival continues to grow, and we're delighted to have extended the event to 8pm on both days to accommodate more great music. The event's USP is undoubtedly its urban setting, great unsigned talent and the fantastic variety of food and drink on offer."
Jon Belfield, from Live and Local, said: "We've loved being involved with the Goose Green Festival over the last two years and are really pleased with the line-up we've put together for this year's event.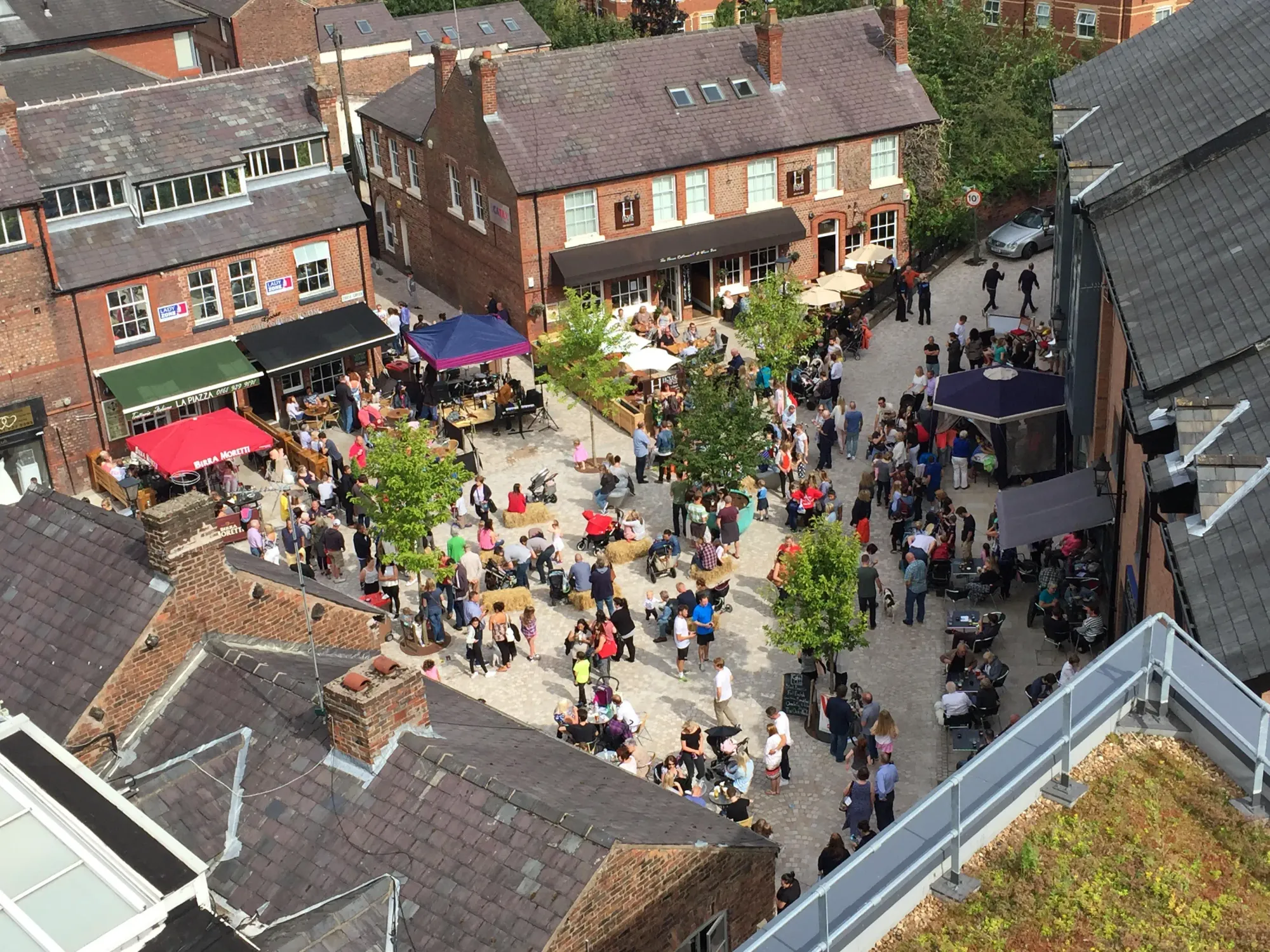 "We've got to know some brilliant local bands and singers, as well as some from further afield, and can't wait for the festival audience to see them on stage in Altrincham this August.
"The Goose Green Festival has acquired a really strong name, and we're looking forward to another fantastic bank holiday event."
Comments