The RHS Flower Show at Tatton Park, one of the North West's most popular annual local events, is set to take place this summer between 21st and 25th July 2021.
Having spent more time at home than ever before, those with a garden have had the luxury to work and improve their own green spaces during lockdown.
The return of the RHS Flower Show will offer gardeners the opportunity to enhance their own green areas and gain further inspiration from award winning designers.
Peter Lloyd, who will be debuting his Breathe Easy garden at Tatton Park this summer, is keen to inspire those attending the festival with his simple and naturalistic project.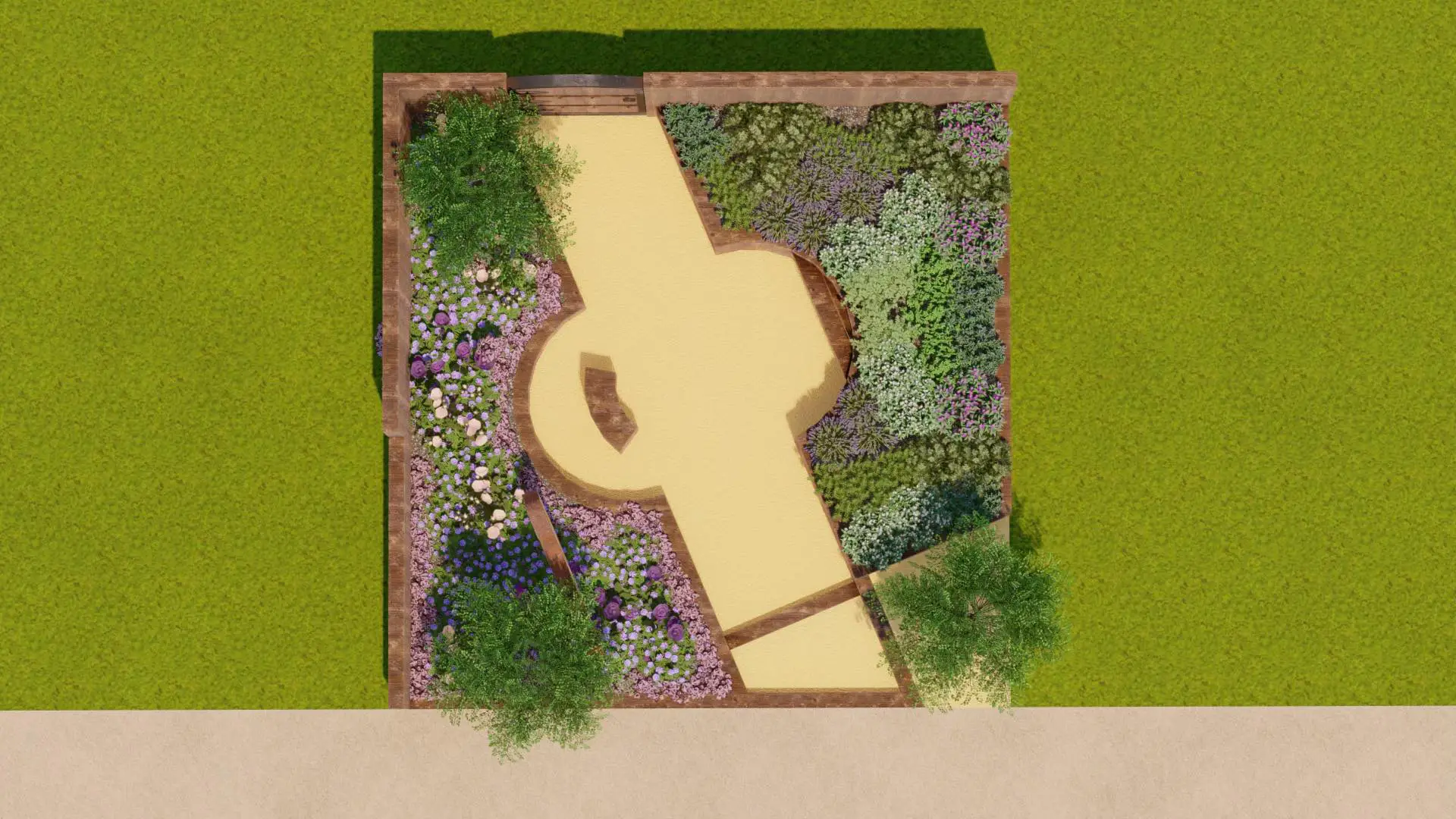 Lloyd's Breathe Easy garden consists of two beds lined with ornamental grasses, herbs and plants, with each bed separated by a footpath made up of environmentally friendly gravel.
He will be showcasing Breathe Easy alongside show gardens designed by RHS Tatton Park favourites such as Pip Probert as well as Robert Hardy and Neil Sutcliffe.
Altrincham Today spoke to Lloyd ahead of his debut at the RHS Flower Show on the inspirations behind his latest venture.
AT: Having designed one of this year's famous show gardens – can you tell us a bit about the inspiration behind Breathe Easy'?
PT: The theme of the garden is mindfulness, hence the title Breathe Easy. I want my garden to be a place where people can come, enjoy the scenery and meditate. And most importantly, I want the garden to improve people's quality of life. As well as the ornaments and flowers, the garden will also contain a statue made up of fibre glass which has mosaic patterns on it. The project was created in collaboration with the stroke association in Merseyside and funded by the National Lottery. That great piece of work fits in to our project of mindfulness and improving the senses.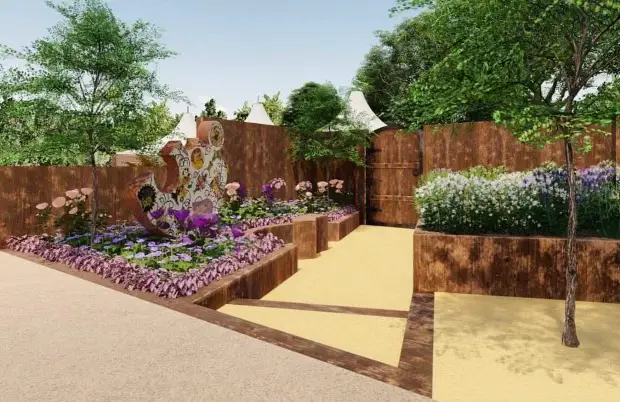 AT:  After what has been such a difficult year for many – what are you hoping visitors to your garden will take away with them ?
PT: That the garden is naturalistic, relatable and can be easily achieved in anyone's green space. The past year has taught us just how important it is to have access to an outdoor space for rest bite. The style and colours of the plants are there to help relieve people of the stresses they have encountered over the past year and every day life.
AT: Do you have any tips for anyone looking to create an area of tranquillity in their own green space – however big or small?
PT: I would advise people to make their gardens simple and effective. In mine I have chosen to have splashes of colour – such as terracotta and yellow – but to create a truly tranquil garden I would try to keep it simple, and focus on colours such as pink, purple and violets. My main advice, though, is to keep your gardens simple, as its important not to pack too much into a small space.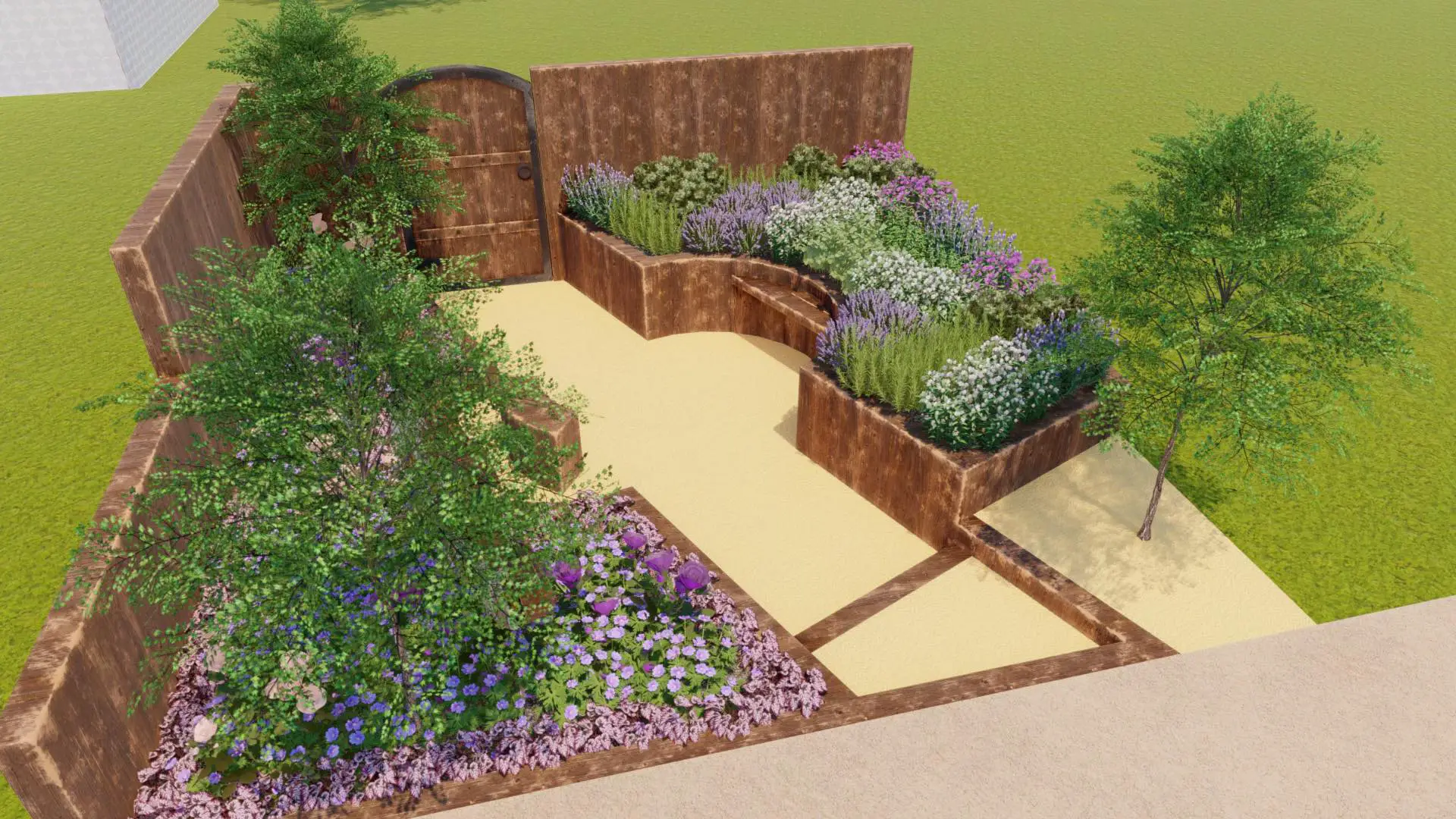 AT: For any novice or less experienced gardeners – what would you suggest is top of the list of jobs to do in the garden in July – given our northern climate and the cooler Spring weather we've seen.
PT: Whilst it's light, I would advise to start looking at your garden and prioritise your space. At the height of summer, it is easier to identify where you would like to put specific plants. For our wetter climate in the North West I would advise to look at plants that thrive in damp and boggy conditions, but the main thing to look at is your garden specifically. Soil conditions, or whether your garden is north or south facing, is a more important factor.
AT: What do you plan to do with the garden once the show has finished?
PT: It was really important to me that the project was environmentally friendly. That's why I will be relocating the garden and gifting it to the Walton Centre, which is one of the leaders of care of neurology and neurosurgery. They have a staff courtyard, and its calming feel and look will hopefully benefit the staff and patients.
AT: How do people book to see your garden and the many other exhibitors at this year's show?
PT: You can book online via the RHS website. Under the shows section, click Tatton Park and from there you can buy a pass for this year's show.
Comments