The Altrincham Festival returns this weekend for the first time in three years.
Both the 2020 and 2021 events were cancelled due to the Covid pandemic, but a team of volunteers have worked hard to get the show back on the road this year.
As well as the Grand Parade, there will be a fun fair and other attractions on the showground at Beechfields in Timperley.
What is the Altrincham Festival?
The Altrincham Festival started in 1977 as part of the Queen's Silver Jubilee celebrations. It's always been volunteer-run and not-for-profit.
The Grand Parade gives local good causes, charities and businesses to showcase what they do.
This year marks the 45th year since the festival started and also celebrates the Queens's Platinum Jubilee.
When is the Altrincham Festival?
Altrincham Festival and Grand Parade takes place on Saturday 2nd July and Sunday 3rd July. The Grand Parade starts at 11am on Saturday and the Showground Event – which takes place on the Beechfields recreation grounds off Grange Avenue in Timperley – lasts between 11am and 6pm on Saturday and 11am and 5pm on Sunday.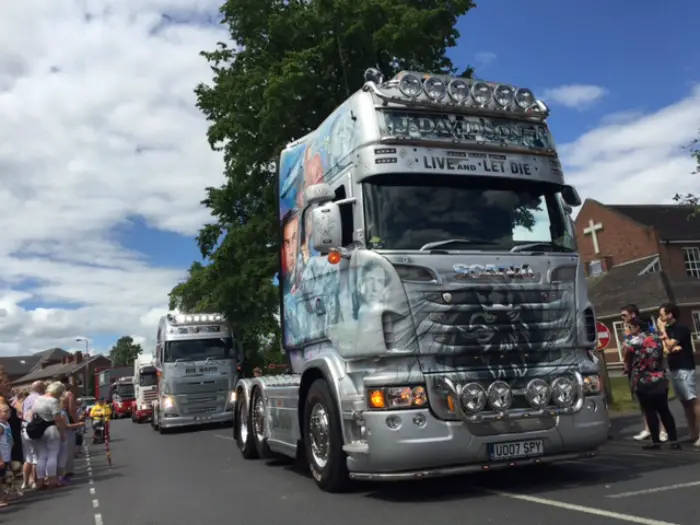 What route will the Grand Parade take?
The parade will travel down The Downs, Railway Street and Stamford New Road in Altrincham town centre before continuing over the Woodlands Parkway flyover on to Stockport Road and into Timperley village. It then turns left up Park Road and then right on to Grange Avenue before arriving at Beech Fields.
There will be a rolling road closure in place during the parade, so as the parade passes, the roads will re-open. It will leave St Margaret's Road at 11am before travelling down The Downs, Railway Street and Stamford New Road in Altrincham town centre.
The parade will then turn onto the flyover on Woodlands Road and pass The Old Hall pub at approximately 11.30. It should turn at The Hare and Hounds at around 11.45 and arrive in Timperley village at noon, before arriving at the showground at around 12.30.
What's happening on the Beechfields Showground?
On both days there will be a John Collins Fun Fair on the showground, as well as a variety of food and drink stalls, a dog show and a car boot on the Sunday. There will also be lots of entertainment and a talent stage will be running on both days.
See the flyers below for more details: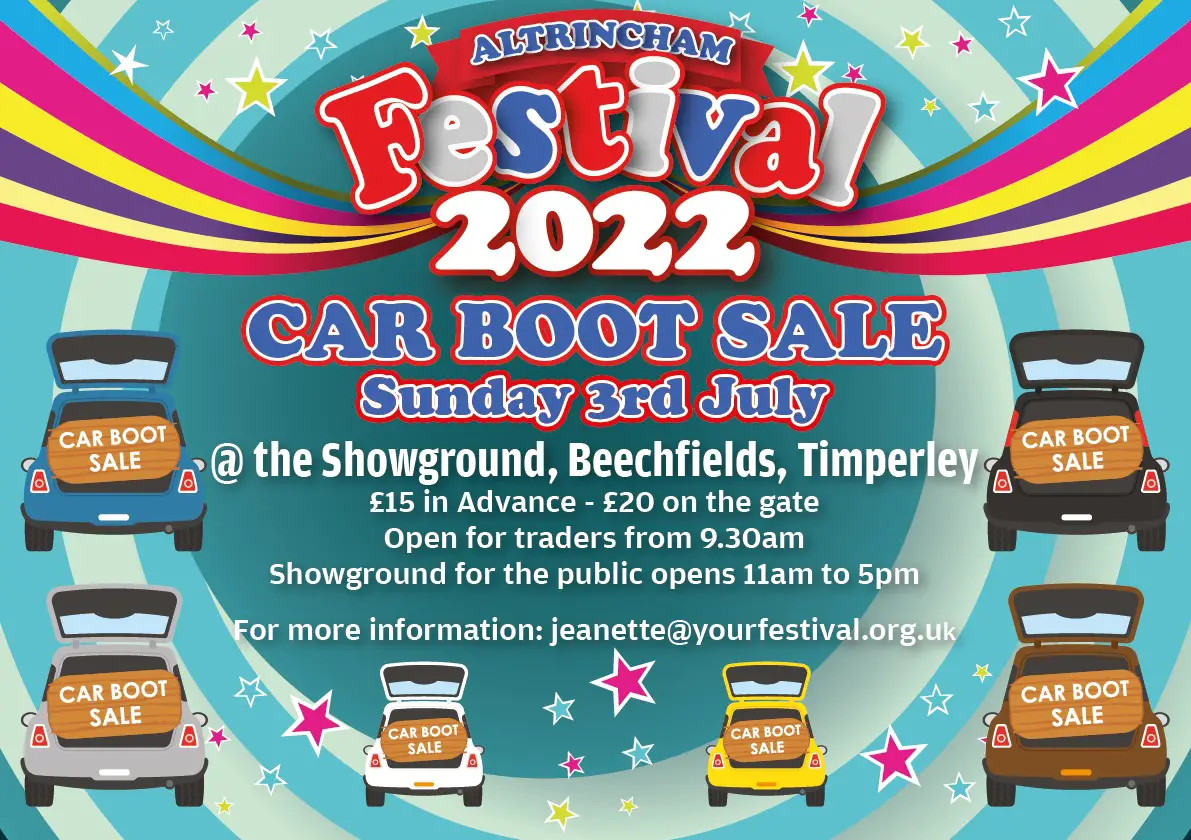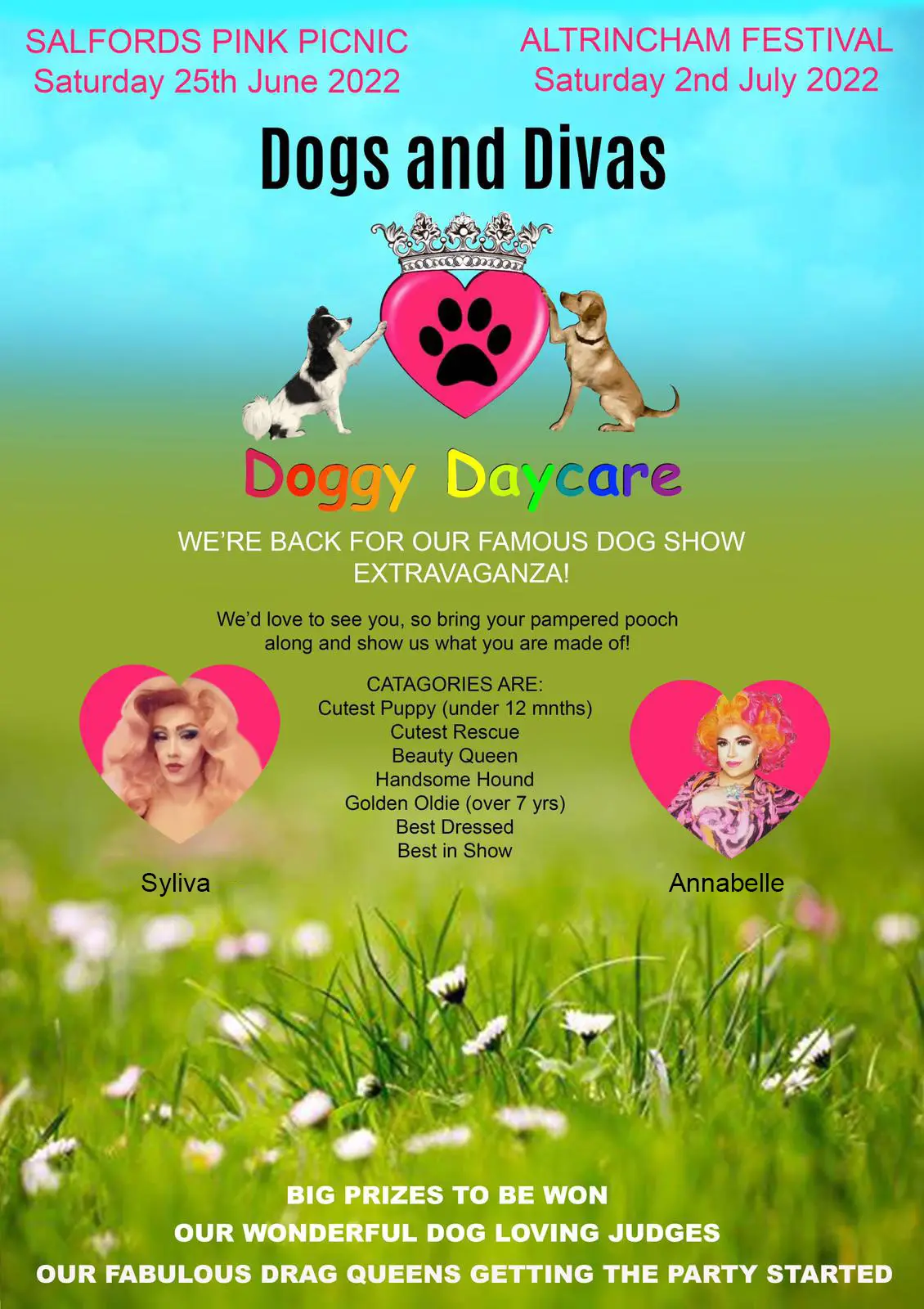 Comments