Graham Gouldman, frontman of 70s superstars 10CC, is to headline this year's Hale Barns Carnival.
The Salford-born songwriter will perform some of the band's biggest hits at the evening slot on Saturday July 22nd, including I'm Not In Love, Dreadlock Holiday and The Things We Do For Love.
Gouldman is one of the leading songwriters of his generation, having also written hits for numerous other bands, including For Your Love by The Yardbirds, Bus Stop for The Hollies and other hits for Herman's Hermits, McFly and Wax.
He'll be followed on the Sunday night by soul star Alexander O'Neal as part of his farewell tour.
O'Neal was one of the biggest R&B stars in the 1980s, selling millions of records with hits including Fake, Criticize, Saturday Love, If You Were Here Tonight and Never Knew Love Like This.
Completing the Carnival – which returns to the St Ambrose College Playing Fields for an eighth year – will be DJ and broadcaster Craig Charles.
The former Red Dwarf and Coronation Street will be performing a special DJ set to celebrate the 15-year anniversary of his successful Funk and Soul Club.
Charles said: "This is going to be a thumping gig, a celebration of all things funk and soul, I can't wait to play to the Hale Barns crowd, playing the tunes and having a right good party alongside soul legend Alexander O'Neal."
As usual, the weekend will also feature family-friendly entertainment, artisan street food and a traditional funfair during the day, with entry free.
Tickets for the evening concerts are available now.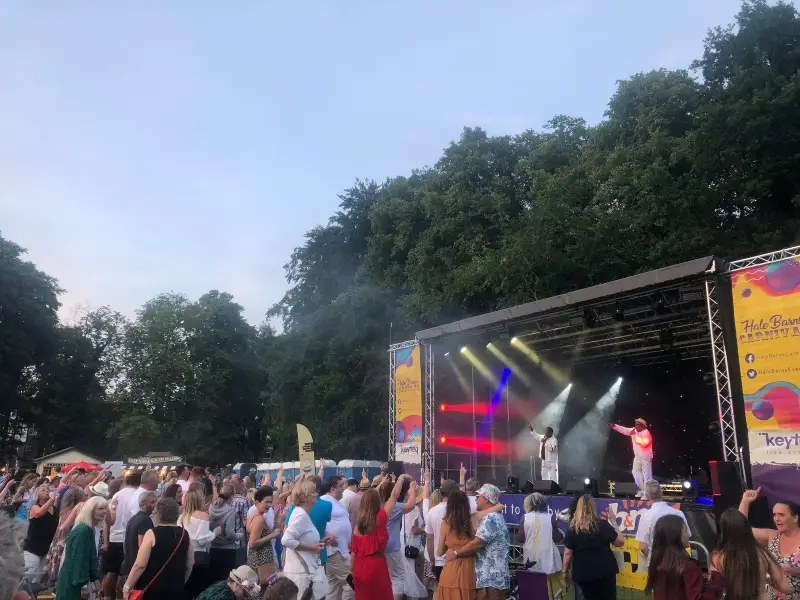 Organiser Max Eden said: "This year's event will be the biggest to date, we have an incredible line-up of headliners featuring music royalty. I can't wait for everyone to see what we have planned, there's some big surprises this year!
"The support we've received over the past eight years has been incredible, growing the event year on year within the community. Thanks to our sponsors and all our lovely attendees – we have a festival for everyone to enjoy!"
Tickets for the headline evening concerts are on sale now here.
Comments