There'll be no Hanging Gardens of Babylon or even a herd of majestically sweeping wildebeest, but the view from the tables at the Bowdon Rooms this Mother's Day is sure to be an entertaining one.
That's because Faulty Towers The Dining Experience, the world's leading tribute to Fawlty Towers, is back for two special shows on Sunday 19th March.
Last year this event was a complete sell-out, but you have two chances this year as there will be a show at 12pm and one at 5pm.
Along a 70s-inspired three-course lunch or dinner – with rat definitely off the menu – you can expect to be transported back to the 1970s for this homage to John Cleese and Connie Booth's legendary sitcom.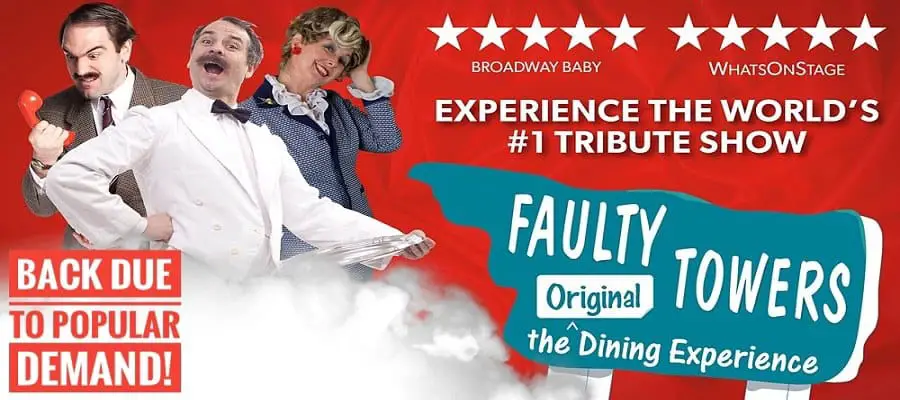 Expect a hysterically frenetic Basil, a coolly terrifying Sybil and a lovably dim-witted Spanish waiter in the form of Manuel.
With a unique theatrical script, lightning-quick improvisation, shocking service and hilarious dramatic scenes, it's sure to be a Mother's Day to remember.
Tickets for the two-hour show – with all members of the family welcome – can be purchased here.
Comments