Common Ground has launched an evening offer as its new owners look to recreate the success they enjoyed with a renowned bar in London.
The Shaw's Road cafe changed hands again last year, its third owner since being converted from a barber's shop by a trio of Olympic athletes in 2017.
But Carl Peters and Richard Littman have already stamped their mark on it, giving the interior a complete makeover, extending the kitchen and submitting a planning application to erect a retractable roof over Common Ground's gorgeous rear courtyard.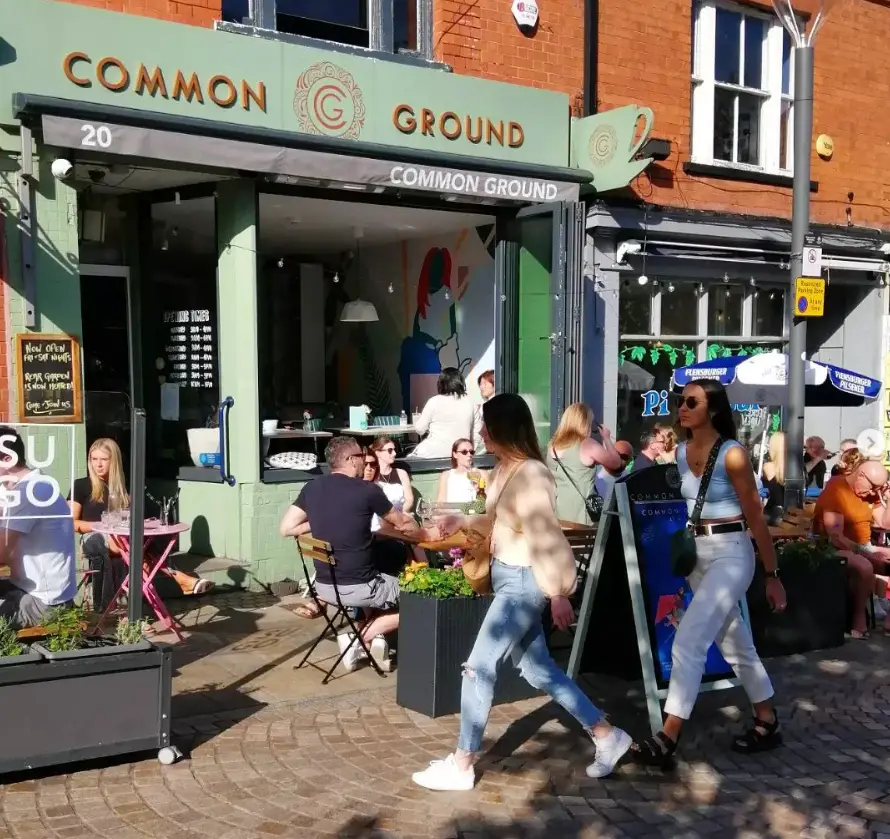 And now, Common Ground is making a claim for Altrincham's booming night-time scene, opening on Friday and Saturday evenings with an extensive drinks selection and an imaginative menu of sharing and small plates.
Peters moved to Altrincham last year after a spell overseas and several years running Translate Bar in Shoreditch and, before that, Apotheca in Manchester.
He ran a successful cheese and wine delivery service called Decent Drop during lockdown, but always hoped to open in Altrincham.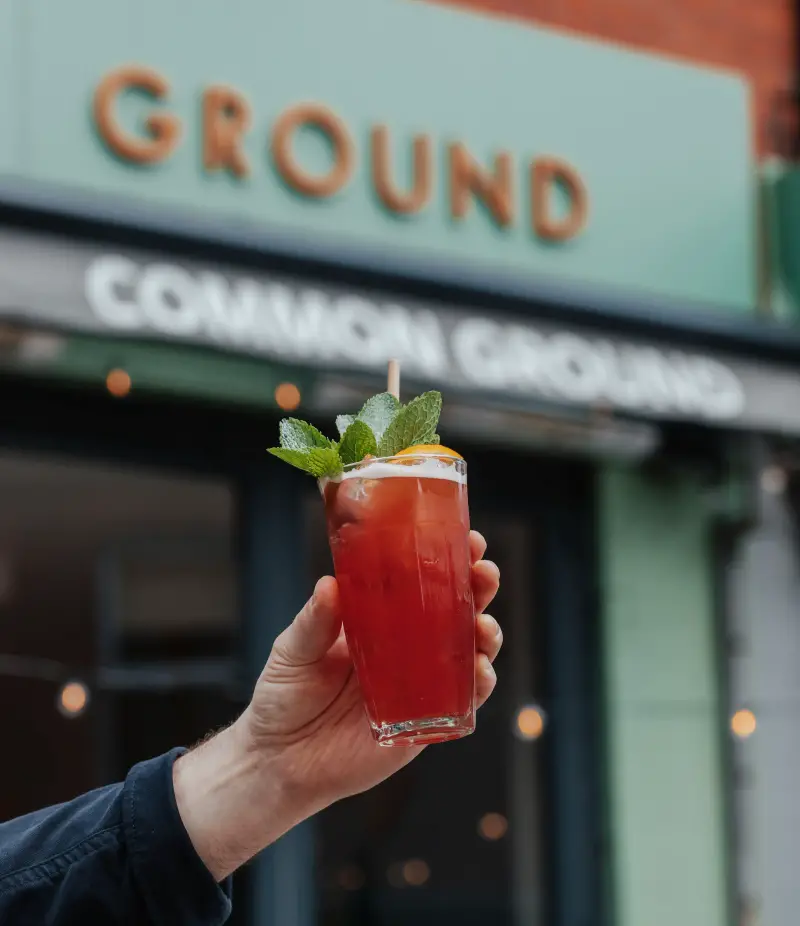 "Richard and I are both from Manchester originally and we had been looking to open somewhere else in Altrincham just as lockdown happened," Carl said.
"But then as restrictions started to ease we bumped into Julie and Damian, who then owned Common Ground, and we told them that if there was a deal to be done, we'd be interested."
Common Ground already had a reputation as a classy brunch and coffee haven, but Peters and Littman wanted to develop the bar side.
"The premise was always that we'd turn it into an evening venue," he said. "That's what we do."
There are now cocktails, a full wine list and even a dedicated spritzer menu – and they're confident they can bring something new to the town centre.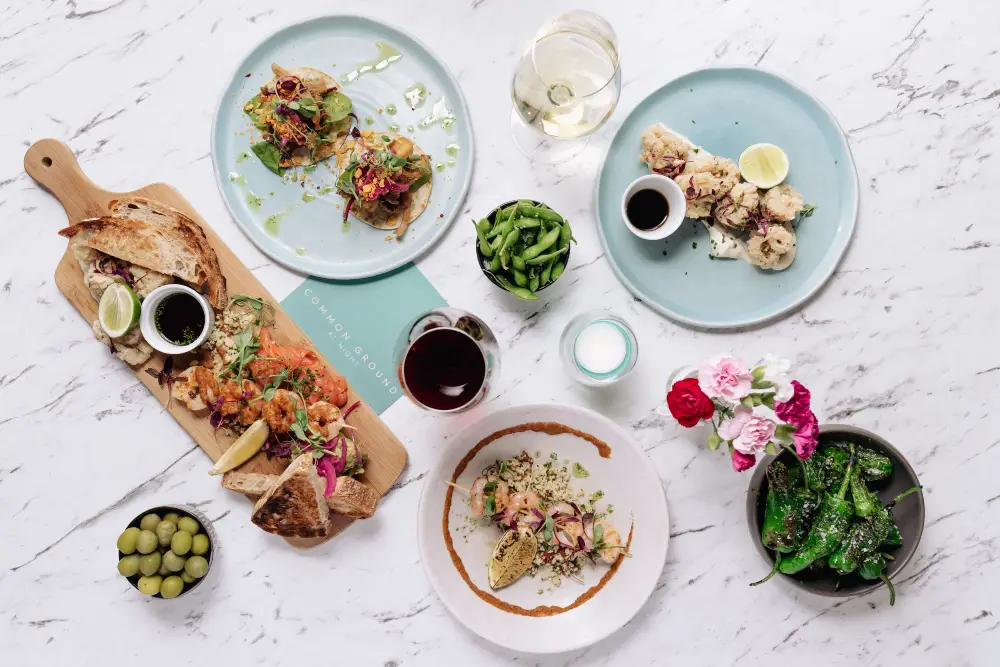 "The location here is amazing, with opportunities all around for great food and obviously the market. But we recognise that the evening drink offer is actually not that wild.
"We think Common Ground suits a sort of combined, informal drinks and dining experience. It wouldn't work if we tried to make it a stand-up bar, the space doesn't lend itself to that.
"It works very well as somewhere you can get table service, the kind of place where you order spritzers and don't need to move all night. People can be assured that this is going to be a really friendly and warm space."
The evening food offer has been built around socialising, so there's an array of sharing boards and small plates to choose from.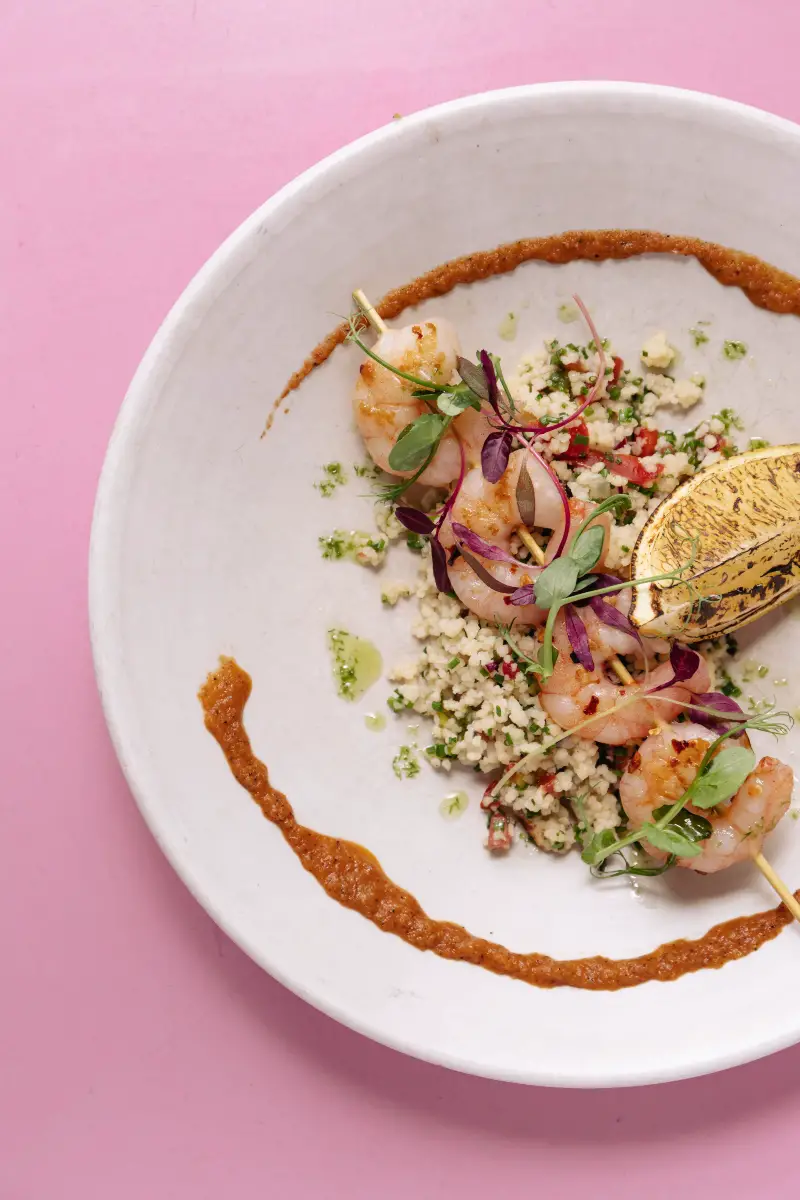 Common Ground will have a great opportunity to showcase its new evening offer at next week's Jubilee Bank Holiday Weekend, when it's open until 12 midnight on Thursday, Friday and Saturday.
And it's getting in the holiday spirit by giving anyone who books in advance 30% off their food bill. To claim your table, book online at Common Ground's website.
Looking further ahead, it's hosting a special wine and cheese party on Friday 24th June – tickets can be bought here.
Comments