A cocktail bar that was "everyone's little secret" has enjoyed a hugely successful first six months in Hale village.
The Westgate was opened on Ashley Road in December by the same team behind The Elk bar.
It had previously occupied the first floor above Vito's Pizza and was available for private parties only.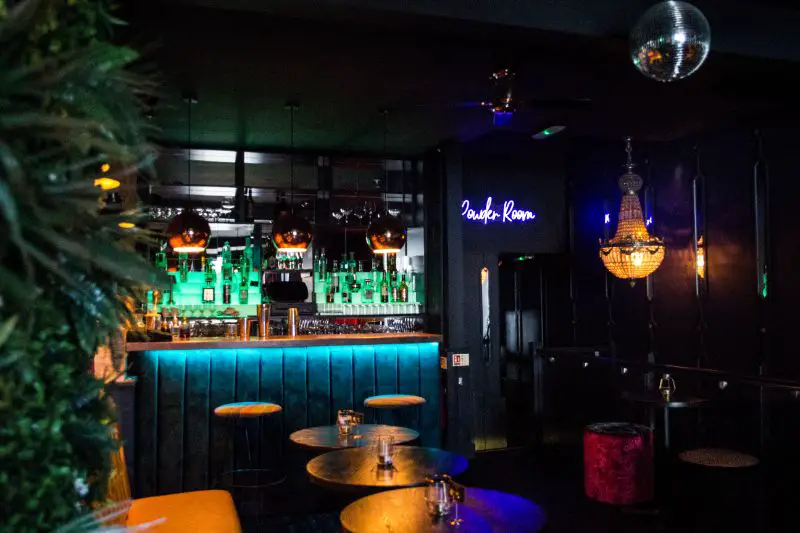 But now the Westgate's luxuriously dark branding has taken over the whole unit – but, unusually for a bar, does not allow anyone outside to see in.
General manager Sam Langford told us: "We love the dark, moody feel and there's definitely a speakeasy feel to the Westgate.
"We're right in the centre of Hale but you can't see in from the outside, which just adds to the 'wow' factor when you walk through the door."
And 'wow' is definitely most people's reaction, thanks to the gold lights, copper bar, patterned pouffes and funky artwork, all accentuated by the atmospheric lighting.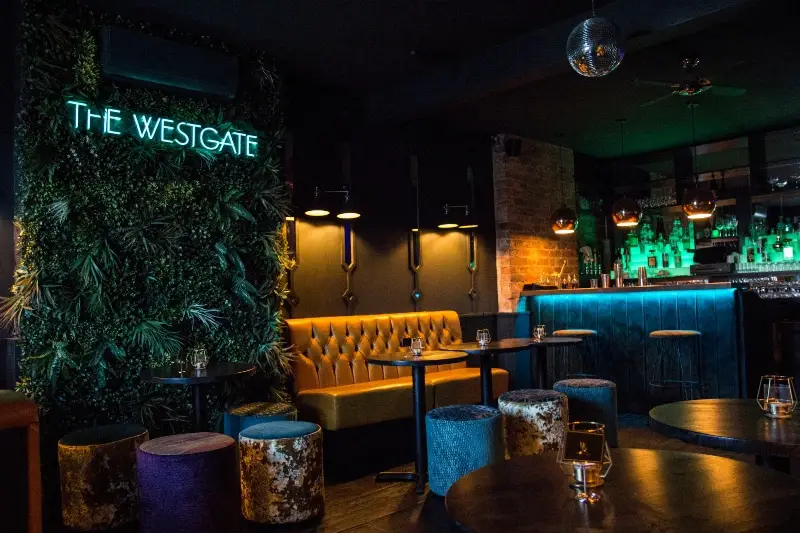 The Westgate can accommodate 85 people now, with a main bar on the ground level and another one upstairs.
And any sense you may have that this is no ordinary cocktail bar is definitely confirmed by the drinks on offer.
"Weird and wonderful" is how Sam describes the cocktail list, and he's not wrong.
One of its most popular Signature cocktails is the Slight Convenience, consisting of Gin Mare, a premium Mediterranean gin, a roasted red pepper cordial, citric acid, basil oil and burnt rosemary.
Another is the Rude Awakening, made up of aged Havana rum, chocolate bitters, pistachio, Horchata (a traditional Mexican drink made up of white rice soaked in water, and shiitake foam.
"We like to be a bit weird and wonderful and these are drinks you are definitely not going to get anywhere else," added Sam.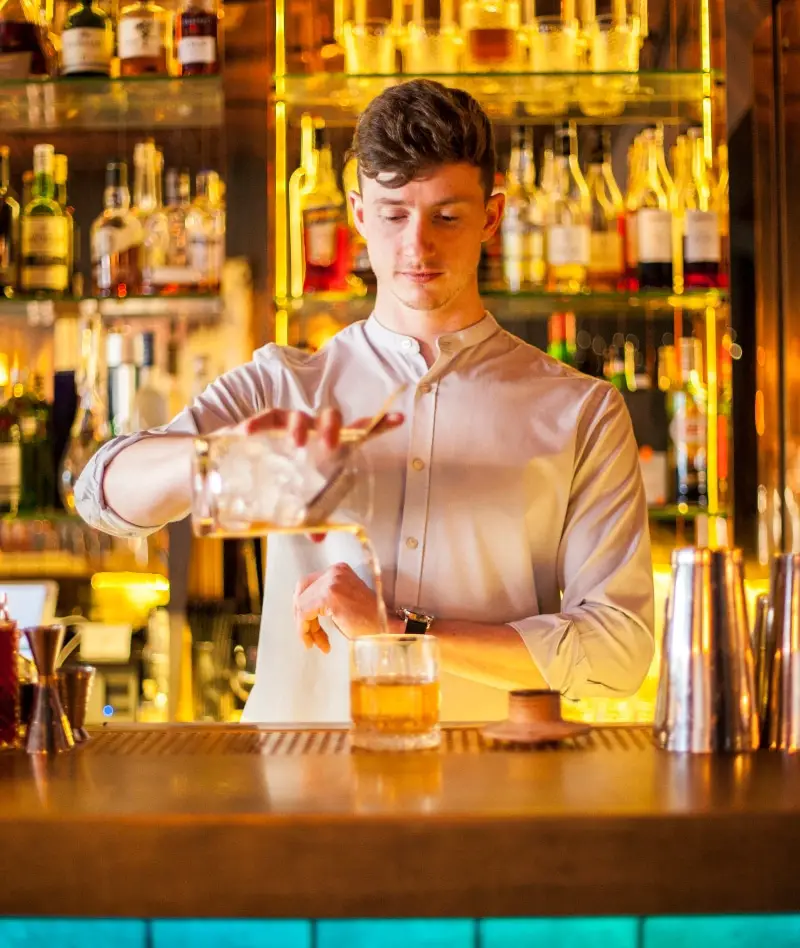 The cocktail menu is changed seasonally and there's also a handsome selection of red and white wines, draught beers and charcuterie boards.
"There's nothing like us in Hale," added Sam.
"There are restaurants where you can go for a drink but apart from Elk, there aren't any bars where you can go before or after dinner – and have a dance when we get the disco ball going!
"We were everyone's little secret but more and more people are discovering us now. The reception we've had has been brilliant – we've not had a single bad review, and people seem to be loving the atmosphere and the vibe."
The Westgate, 184 Ashley Rd, Hale, Altrincham WA15 9SF. Visit thewestgatehale.co.uk for more details or follow @TheWestgatehale on Instagram
Comments