Britain's first biogas-powered double decker bus is to be seen for the first time on the streets of Altrincham.
Arriva North West is to trial the bus – developed over a two-year period by manufacturer Scania – on the 263 route between Manchester and Altrincham.
With emissions of carbon dioxide reduced by up to 84%, the vehicle can operate on biogas created from waste products such as household food waste or waste water.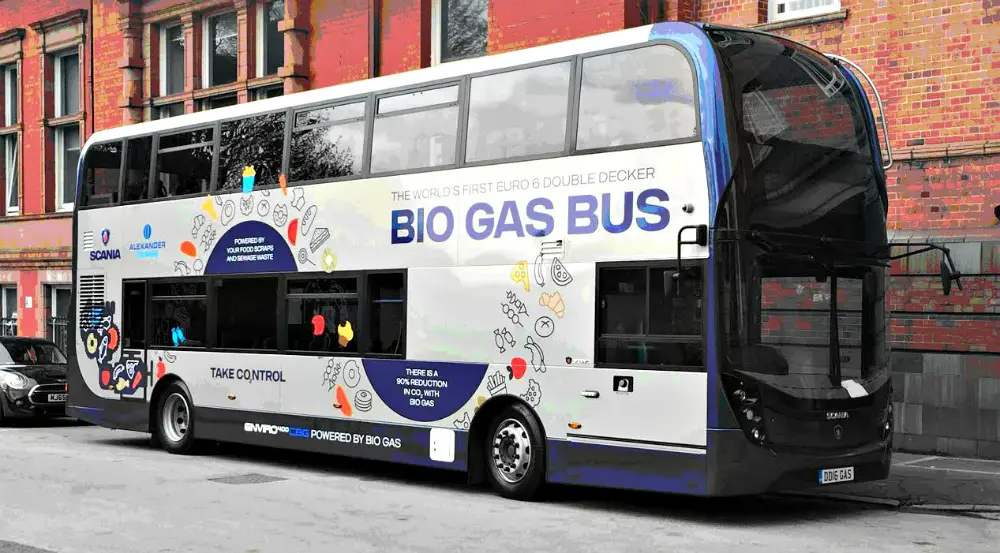 Alastair Nuttall, general manager at Arriva North West, said: "Arriva is committed to reducing its environmental impacts. Trialling new low-emission technologies to reduce air pollution and carbon dioxide emissions helps us move towards our environmental goals and supports our Group-wide 'Destination Green' environmental programme.
"The biogas bus is now on trial on our route 263 between Manchester and Altrincham, where customers can experience it first-hand. We will be encouraging feedback and are very much looking forward to our passengers' comments on this exciting new double decker."
For the trial, the bus will be fuelled using a mobile refuelling station provided by Scania's infrastructure partner Roadgas.
Comments