A Broadheath man has been jailed for five years for landing the single punch that killed a "funny, loyal and caring" father in Altrincham town centre last December.
Anton Oakes, 22, of Lee Avenue, had pleaded guilty at an earlier hearing to the manslaughter of Christopher Thompson, a 32-year-old from Stockport with a wife and 14-month-old son, on December 22nd 2016. He will serve half his sentence before being released on licence.
His brother Aiden Oakes, 26, of Peveril Road, was found guilty of causing grievous bodily harm with intent in relation to another man, Daniel Kelly, who had been attempting to give first aid to Thompson as he lay unconscious on the ground on The Causeway.
He was sentenced to three years and four months and will serve half before his release on licence.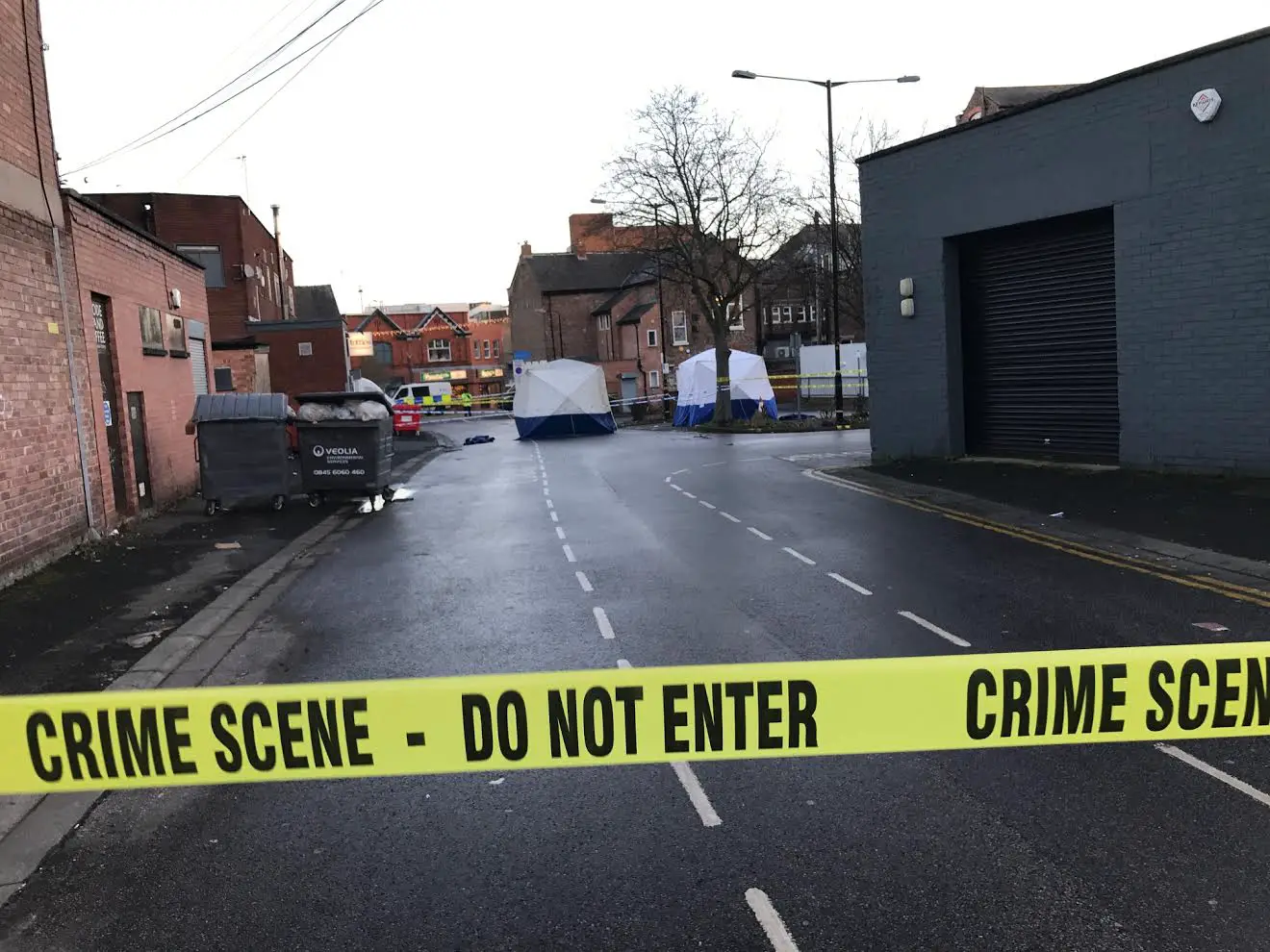 Manchester Crown Court heard this afternoon that Anton Oakes was already on bail for domestic violence offences at the time of the offence.
Passing sentence, Judge Patrick Field QC said that Anton Oakes had conducted an "unprovoked and unwarranted" attack on Thompson – who worked for Flight Centre – that consisted of a single "heavy blow" that fractured his skull and proved to be fatal.
Both Oakes brothers had been drinking for most of the day when the incident occurred.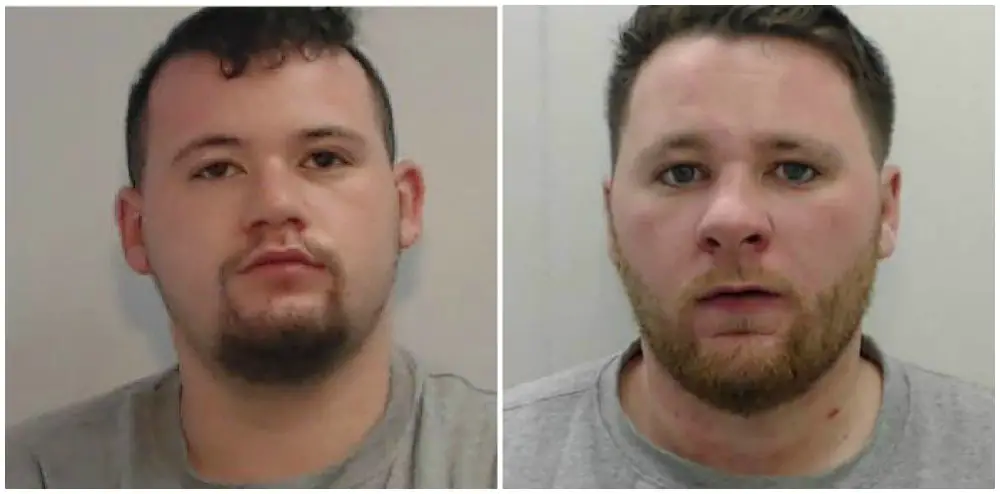 Judge Field said: "Both your actions arose out of an ugly and undoubtedly drink-fuelled incident that took place on the street outside Totties in Altrincham.
"Both of you behaved aggressively and unacceptably and the consequences of your actions were truly terrible.
"You confronted Christopher Thompson who appears to have been attempting to calm an angry situation. He was not threat to you, but you nevertheless struck him with a heavy blow, that was made apparent by the injury to your right hand and also the fact it knocked Christopher to the floor."
The judge said that, taking sentencing guidelines into consideration, he could pass a sentence of between six and eight years. Given the various aggravating and mitigating factors, he had arrived at a sentence of seven years but had reduced it by 25% because of Anton's guilty plea.
What happened in the early hours of December 22nd
The court heard that the two brothers had been part of a group that included their father Gavin who had been drinking for much of the day.
At 2am on December 22nd, the pair had become involved in a confrontation inside Totties bar that Mr Thompson was not involved in. Aiden later claimed he had been hit by a bottle in the bar.
The incident spilled out on to The Causeway and the brothers, who by then were armed with a smashed bottle and a broken chair leg, were seen to be behaving in a "pumped up and aggressive" manner.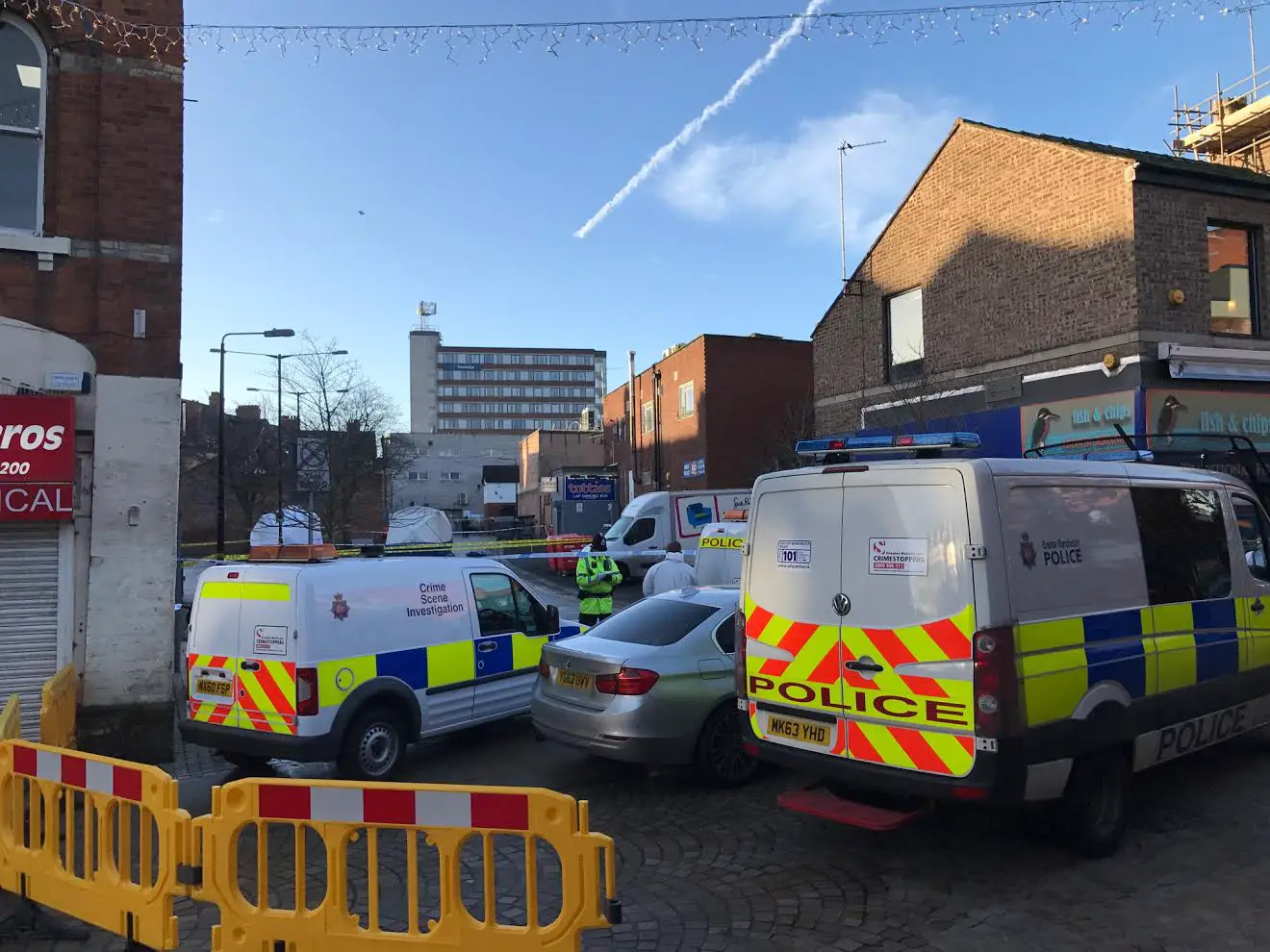 Thompson had then sought to calm them down and was seen putting his hands up "in a peaceful gesture", Benjamin Myers QC for the prosecution said, but without warning was struck by a single punch and knocked to the floor. Although there was no witness to the actual punch, a pathologist later said that Thompson had suffered a fractured skull through a single "heavy blow to the jaw".
While Thompson lay unconscious on the ground, another man, Daniel Kelly, put him in the recovery position and then challenged Aiden to put his chair leg down.
Aiden responded by swinging the leg at Kelly with such force that he fractured Kelly's left arm.
Police arrived at the scene at 2.45am, with paramedics giving Thompson chest compressions for 20 minutes before he was taken to Wythenshawe Hospital. He died at 4am having never regained consciousness.
Benjamin Myers QC, prosecuting, said: "Whatever happened inside the club, Christopher Thompson did nothing to merit any assault on him and he had acted only as a peacemaker."
The brothers then ran from the scene and took a taxi from the rank outside Altrincham Interchange to Aiden's house on Peveril Road in Broadheath.
CCTV from the taxi later showed Anton in the cab with bleeding knuckles resulting from the punch that had killed Thompson.
Police arrested Aiden at his home in Broadheath at 1pm later that day, with Anton voluntarily attending Altrincham Police Station an hour later. CCTV from Totties had established the brothers' identity. Following his arrest, Aiden Oakes had told the officers: "I ain't done the murder."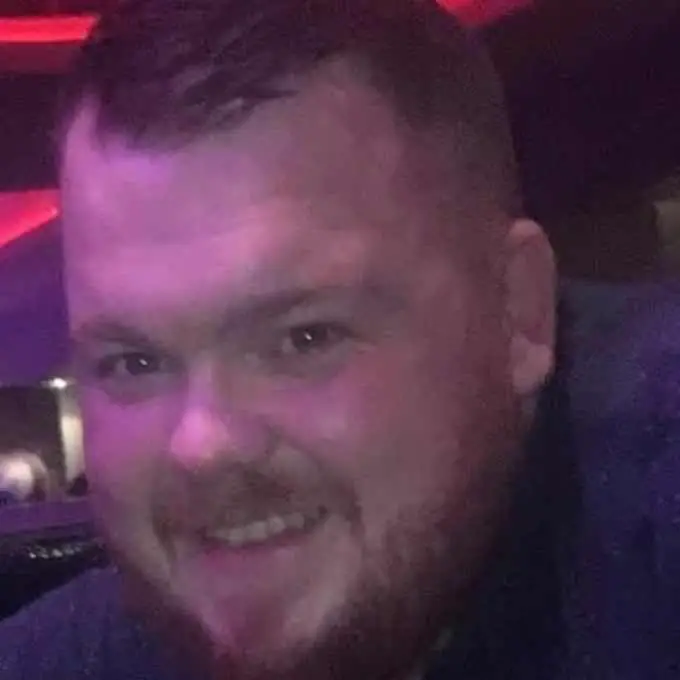 "He was a peacemaker… he did not have a mean bone in his body"
In her victim statement, Christopher's mother Linda Thompson said the death of her son had "turned our lives into a nightmare we cannot wake up from".
"Chrissy's death has devastated us. You never imagine you will outlive one of your children and I find it a very difficult to thing accept that I will never see him again.
"I was so proud of the man he grew up to be – he was a funny, loyal and caring young man and the grief and response from his friends and colleagues is testament to that.
"He worked hard for his wife Emily and son Oliver, and always found time for me and his siblings. He brightened the room with his sense of humour, and in the last few years of his life I had never seen him so happy.
"He never took himself seriously – he was a big man with a big red beard.
"My life was turned upside down that day and I am not coping very well – I still wake up dreading each day because Christopher is not here.
"He was not a fighter, he was a peacemaker. He did not have a mean bone in his body. He tried to defuse situations with a joke, not a punch, and I will never come to terms with Christopher's death.
"He was loved by his family and he in turn loved us. I do not hate the person who killed my son, i have no feelings whateoever. I only hope he learns from this and becomes a better person."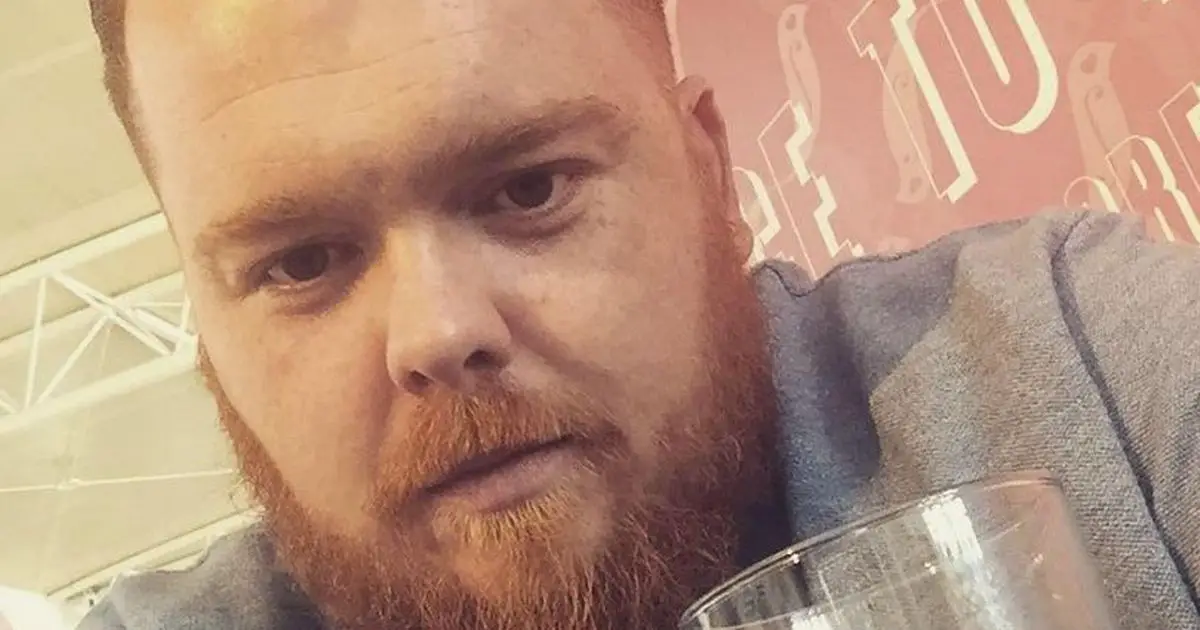 "Now Oliver has to kiss his picture goodnight instead"
Emily Thompson, who had been married to Christopher for three years and would have celebrated 10 years together with him this April, described her husband as the "love of my life".
"I am now a widow at the age of 36," she said. "We have been denied chance to give Oliver the brothers and sisters we wanted. Now Oliver has to kiss his picture goodnight instead.
"I am determined to make sure that Oliver will never forget his father. At moments I still feel numb, sometimes I wake up and for a moment think everything is OK before reality hits and I realise I have to go through another day without him.
"I have no thoughts for the man who killed my husband, my only wish is that he realises what he has done. I hope he will now learn from this and understand that actions have consequences."
Ian McMeekin QC, defending Anton Oakes, said his client had personally written letters of remorse to the family of Christopher Thompson.
He said he felt "remorse and revulsion" for his actions and wanted to "express his utter grief and abject remorse for his conduct".
"The cold, cruel actions of Anton Oakes"
Detective Inspector Neil Coop of GMP's Serious Crime Division, has released a statement.
"Due to the cold, cruel actions of Anton Oakes that night, a little boy's daddy has been tragically taken away from him, a void that can never be filled.
"Although Chris is no longer with us, I know by speaking with his family, the example he has set for his son in the short time they had together, will continue to shape his life to grow into the young gentleman his father have been proud of.
"My deepest condolences remain with Emily and the rest of their family as they continue with their lives without Chris.
"Violence is certainly never acceptable in any circumstance and we will continue to make examples of those who display this abhorrent behaviour with complete disregard of the lives of others."
Comments