Thousands of passengers can now, for the first time, use a single smart card for all their journeys on any Greater Manchester tram and bus.
This latest development is the next phase of Transport for Greater Manchester's (TfGM) 'get me there' smart card system, working with operators through Greater Manchester Travelcards Ltd (GMTL), and is a further step forward towards delivering a fully integrated smart system across the city region.
The 'get me there' smart card system makes it easy for users with a get me there account to view and purchase a range of products online, making travel easier and more flexible, with no need to carry cash or queue at ticket machines.
Season ticket holders will benefit from added security as any lost or stolen tickets and travelcards that have more than seven days left to run will be replaced, with customers able to order new cards online.
As well as being able to buy a new range of multi-modal bus and tram products, new 16–18 and corporate smart cards have also been introduced.
The 16-18 card will allow almost 100,000 young people to enjoy half price bus travel, which includes many school children who travel to and from Altrincham Interchange everyday.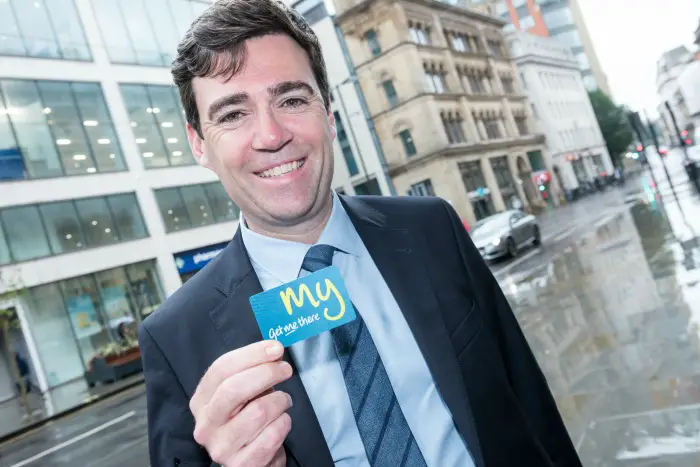 The new system will also be less time-consuming for commuters travelling on the public transport across the region, and ensure that residents of Greater Manchester can get to where they need to be.
Mayor of Greater Manchester, Andy Burnham, said: "The expansion of get me there will certainly help make travel easier and, for the first time, enable people across Greater Manchester to hop on and off trams and buses with their smartcard.
"Significantly, the 16 – 18 card will see the cost of a bus day ticket cut in half – reducing the cost of journeys and enabling our young people to more easily access work and leisure opportunities, training, education and skills.
"All this can only be good news and will, I hope, encourage more people than ever before to get on board with public transport, which will help to tackle congestion and air quality issues."
Comments