A guide revealing Altrincham's most unusual bike rides suggested by the cyclists who discovered them is being compiled as part of a project to mark bike hire scheme Bike & Go's fourth birthday.
The #MyFavBikeRide Guide will celebrate the best 'off the beaten track' places to cycle in England and Scotland – the two countries in which Bike & Go operates – with the aim of trying to encourage those who rarely use a bike to get back on two wheels this summer.
Local cyclists are being called on to reveal their own favourite routes that people wouldn't necessarily find on cycle maps. It could be a tour of the Altrincham area's best coffee shops, an 'alternative history' bike ride, or even the best view of the local area from an unlikely standpoint.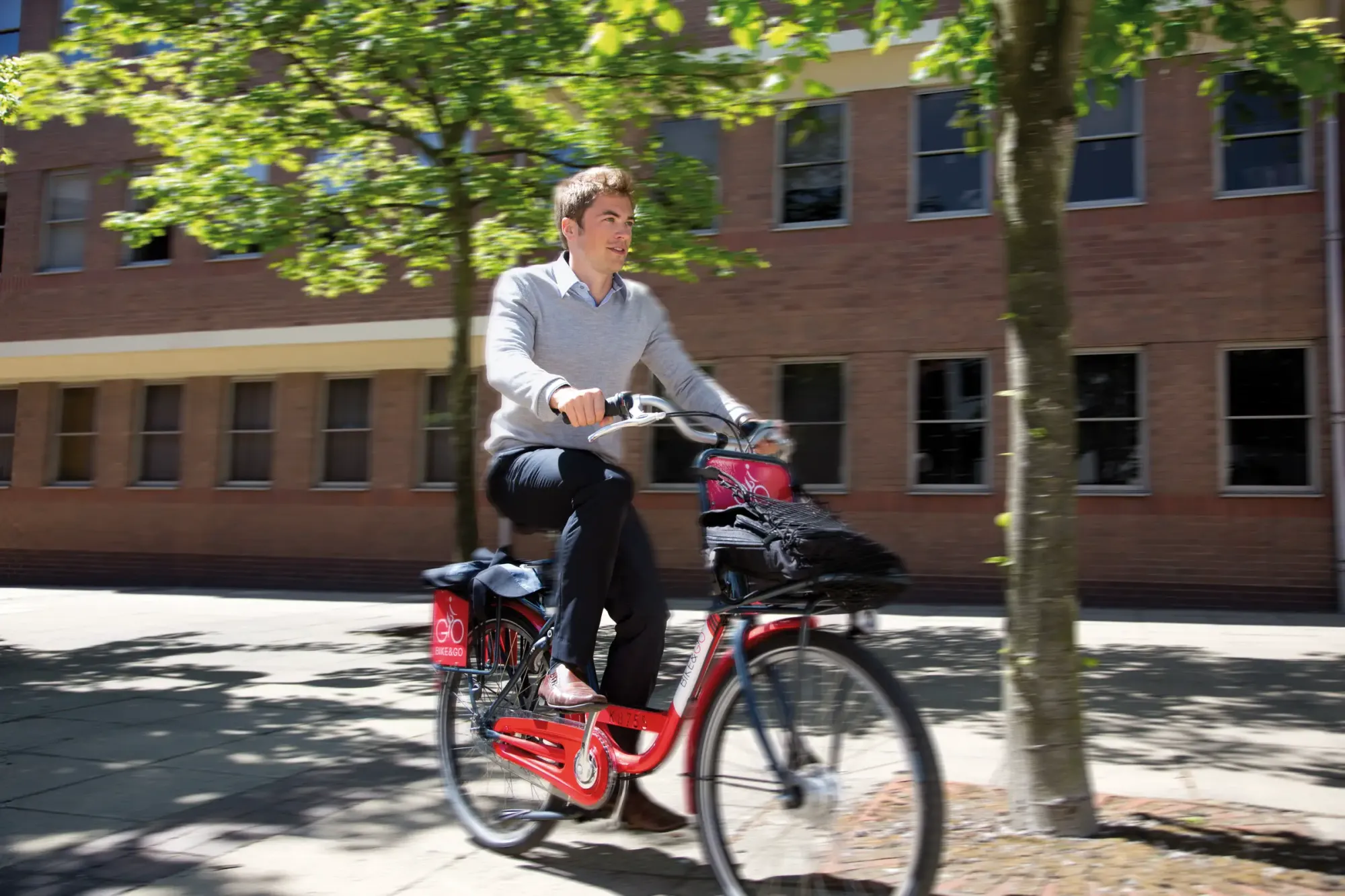 The suggestions will then be compiled into an online guide which will be made available on the Bike & Go website.
David O'Leary, director of Bike & Go, said: "In the four years that Bike & Go has been operating, our bikes have been used for thousands of bike rides by cyclists of all levels.
"Conversations with our users have revealed that many people like going for a casual bike ride, but need new ideas as to where to cycle to.
"We know there are many seasoned cyclists out there who have a wealth of experience that can be shared with those who perhaps don't cycle quite as often. We're appealing to them to suggest some interesting and fun bike ride ideas that will let cyclists experience the local area from a different viewpoint, while still enjoying all the benefits that cycling can bring."
Bike & Go offers bike hire facilities from almost 70 participating train stations across much of the North West, North East and Yorkshire, East and South East of England, and Scotland, with more locations opening this year. Its Altrincham base is located on Station Road.
To suggest a bike ride, tweet @UKBikeandGo using the hashtag #MyFavBikeRide. Alternatively, email your suggestion to info@bikeandgo.co.uk by Sunday August 20. All suitable entries will be compiled into the online guide.
Comments