A new e-cigarettes store has opened on George Street in Altrincham town centre.
The e-Cig Store is the town's third e-cigarettes store but, it says, the first to stock non own-brand products.
Vaping – the act of using e-cigarettes – is now a £1billion industry in the UK, with a recent study from Action on Smoking and Health (ASH) showing that an estimated 2.9m adults in Britain currently use electronic cigarettes.
The survey also found that for the first time ever, more ex-smokers use e-cigarettes than current smokers and the main reason people offered for their use of e-cigarettes was to stop smoking.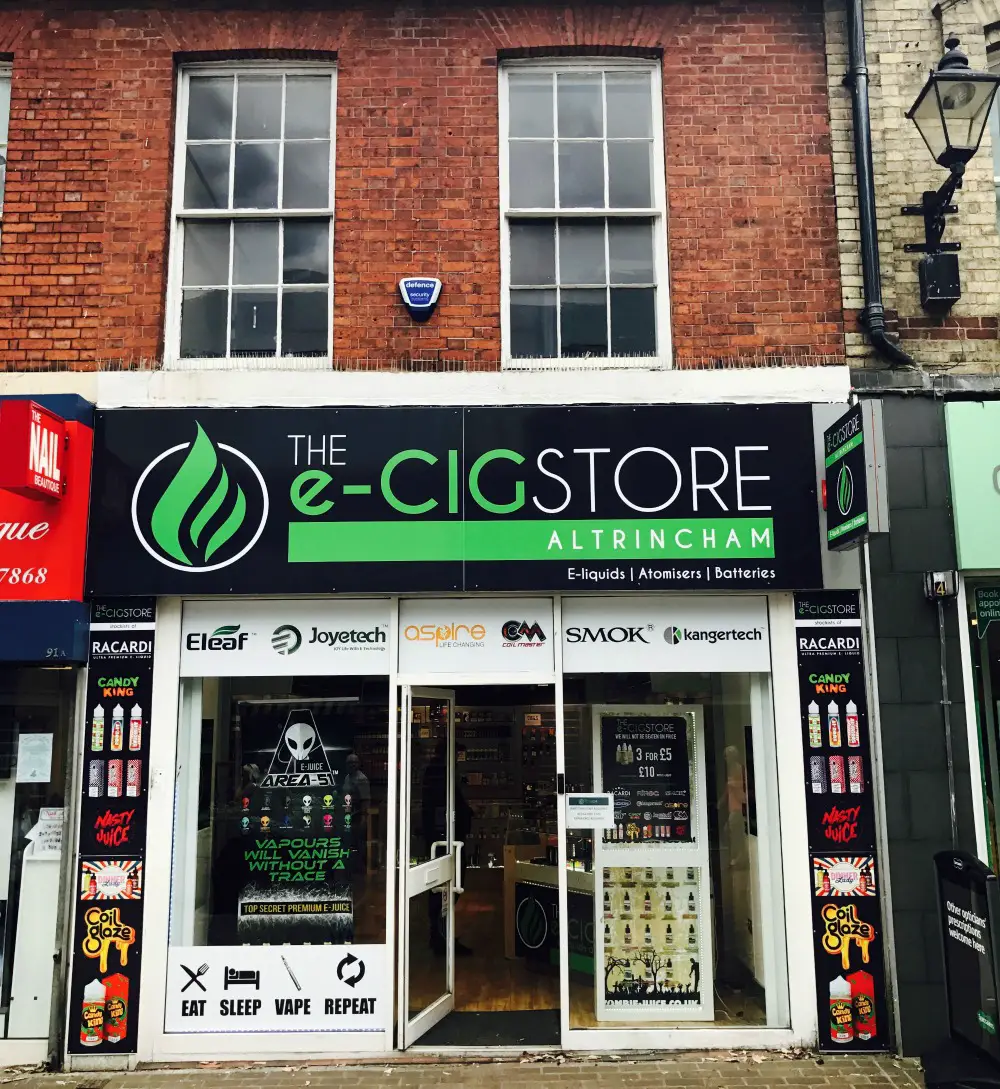 The e-Cig Store offers a huge range of e-juice flavours and hundreds of products tailored for both beginner and advanced users.
Brands stocked by the shop include Scripture Juice, Candy King, Poison and a variety of import juices from Malaysia and the United States.
Manager Charlie McDonnell said: "We're trying to cater for those that don't want to smoke the brands and at the moment are having to go into Manchester to get what they want.
"We've been open about five or six weeks now and the response has been immense. Whoever comes in is quite astonished at the range we have."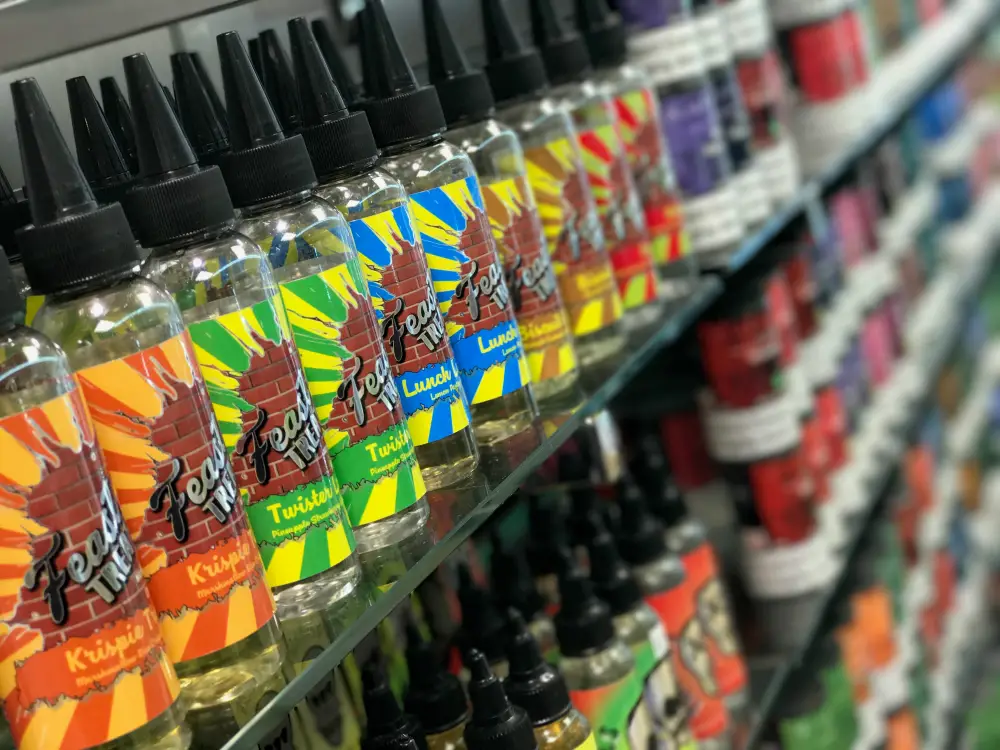 The shop has two other locations – Macclesfield and Warrington – with a further three planned within the next month.
Hodkinson added: "We're very adamant about great customer service. If I go into a shop and am mistreated, I'm not going to go into that shop again. You've got to go out of your way to help the customer get what they want. We also have a loyalty card where if you get 10 stamps you get a free liquid up to £10.
" You don't have to go into Stockport or Manchester anymore – we're in a great location right here on George Street and our Altrincham-based customers are delighted to have us on their doorstep."
The e-Cig Store, 93 George Street, Altrincham, WA14 1RN. Facebook: @theEcigAltrincham
Comments