Warrens Bakery is to open its new Altrincham store – the company's first in the North – later this month.
Established in 1860, the new Cross Street bakery – which will open on on Tuesday 28th November – brings the total number of Warrens Bakery stores outside of Devon and Cornwall to 11. It opened its first store outside of the West Country in Birmingham in February.
It was tipped as one of the top three British craft bakeries in the British Industry Awards this year.
Simon Vardy, of Altrincham-based franchisee Sim Trava Holdings, said: "We are so excited to bring our local community a breakfast and lunch offer that is baked fresh in store each day and look forward to re-igniting our town's passion for having a truly British bakery in their high-street."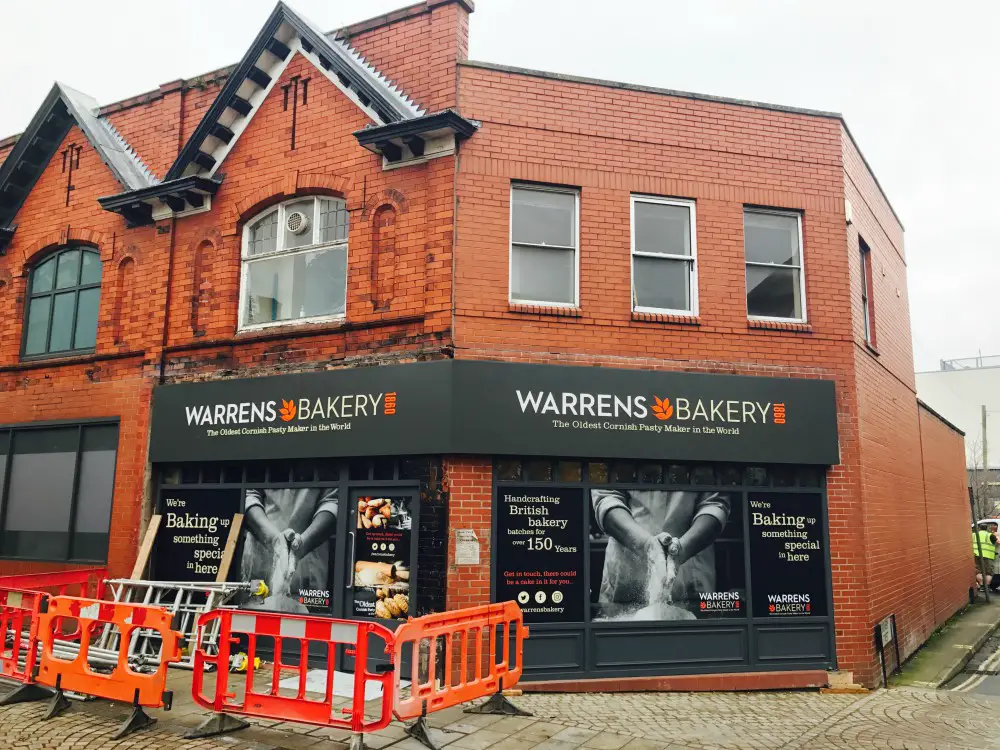 Mark Sullivan, chairman at Warrens Bakery, added: "It is an exciting step for us to be able to bring the 156-year-old heritage and the traditional tried and tested recipes of Warrens Bakery to the market town of Altrincham, our furthest Northern store to date.
"As the love of British craft baking continues to grow, plans to open more stores in the area are already in the pipeline and set to create up to 200 job opportunities for local residents.
"The opening will mean Altrincham residents won't have to travel far to pick up a hand-crimped taste of the iconic pasties, so often enjoyed during holidays by the coast and we can't wait to hear what new customers think of the new range of recently launched bakes."
Comments