The new year has begun in disappointing fashion for Altrincham with the news that Clinton Cards and H Samuel are to close their town centre stores.
Clinton Cards's George Street branch traded for the last time on Sunday after 18 years in the town.
And jewellers H Samuel, a few yards further down George Street, will be closing on January 10th after six years in Altrincham.
We understand that staff at both stores will be transferring to alternative branches.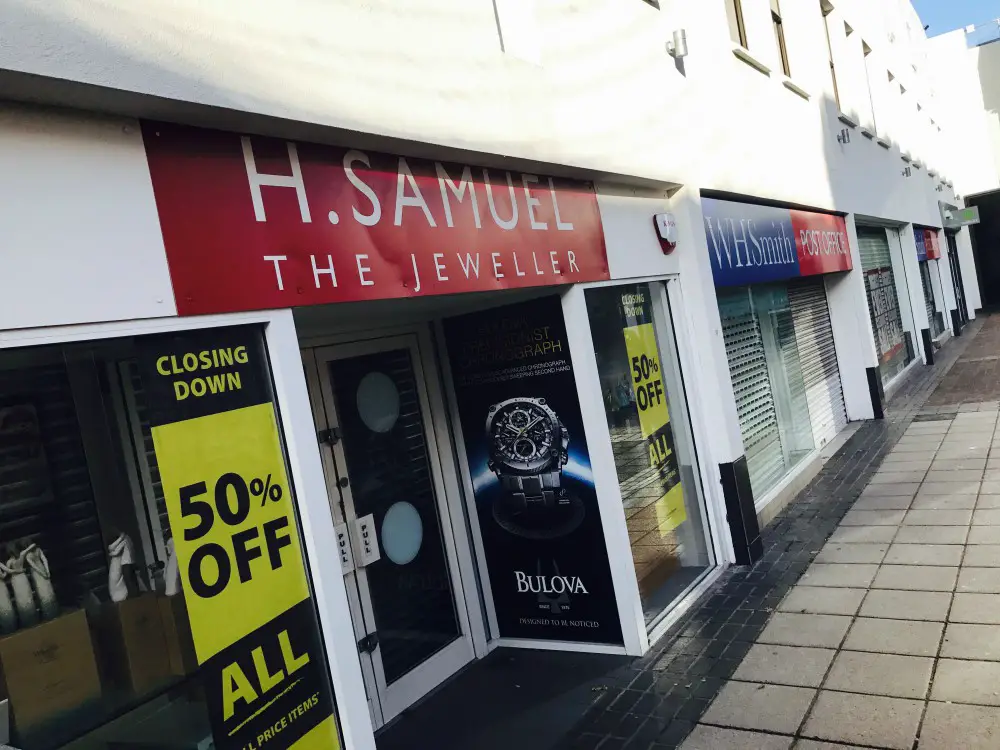 Clintons was bought out of administration by US firm American Greetings in 2011, who last year were said to be considering closing around 120 of its 393 shops that were yet to be modernised – one of which being the Altrincham branch.
H Samuel, which was originally founded in Liverpool in 1862, is owned by the Signet Group, which also owns the Ernest Jones and Leslie Davis jewellery store brands. There are around 300 H Samuel stores in the UK.
We've asked the Stamford Quarter, which owns the development where the stores are based, for a comment on the closures.
Comments