The sounds of the Sixties are being revived by Altrincham tribute band Sandy and the Secrets and you can watch them in action at The Cinnamon Club next month.
The five-piece guitar band are expecting a sell-out crowd of 250 for their second show at the Bowdon venue on July 20th.
The band was established by former top lawyer Martin Cockx, who gave up the rat race to follow the dreams of his teenage years and his first great love music.
"I spent three years from the age of 15 to 18 playing in my own rock-a-billy revival band in the mid seventies touring the country as a teenager and playing some 300 venues," he said. "That's what I loved but that's what I gave up when I started my law course in Manchester."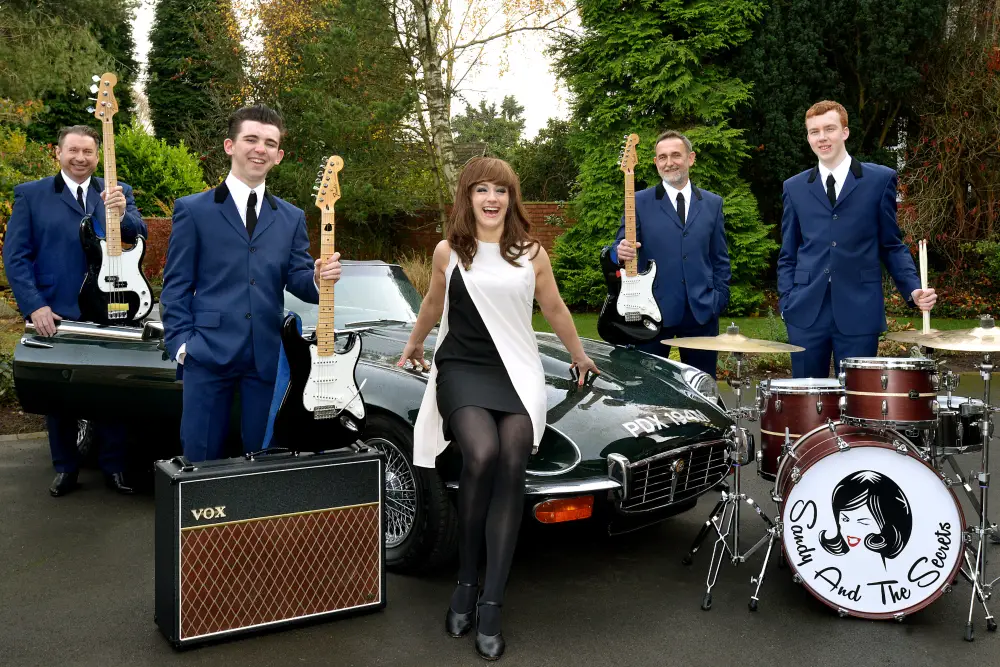 Now with his son Joe, an 18-year-old music student, his friend, Tom Wildgust, a 17-year old drummer also studying at Manchester Access to Music College, talented local rhythm guitarist Hayden Gouveia and front woman Kathy Brooke, he has set up a band that spans the generations.
Martin added: "If I am going to do something I am going to do it properly. That's why I have recruited a seasoned professional in Kathy and that's why we have spent so long perfecting our repertoire, rehearsing twice a week month after month under musical director Phil Shotton from my home in Hale Barns."
Kathy, 27, was brought up in Bridlington but studied in Manchester and worked on the West End stage before coming back to the North West as a freelance jazz singer and tutor while studying for her Masters at the Royal Northern College.
She said: "It reminds me of dancing round the kitchen table with my and dad and being encouraged to sing, dance and perform as a child and really is my first musical love."
For tickets, visit The Cinnamon Club.
Comments