Hundreds of extra staff will be on hand to help smooth the introduction of the "single biggest change" to the Metrolink ticketing system.
Transport for Greater Manchester (TfGM) will bring in the new zonal system this Sunday and also replace return tram tickets with day travel cards, meaning that an adult peak return journey from Altrincham to Manchester city centre will go up from £6.60 to £7.
The price of an adult single for the same journey will go up from £4.40 to £4.60 and an off-peak return will also rise from £4.60 to £4.80.
The new system is designed to transform Manchester's travel network into something similar to London's and reduce the number of ticket options available.
Although easier to use, extra staff will be at all 93 stops on Sunday morning, as well at key stops on subsequent days to help customers and answer any questions they have.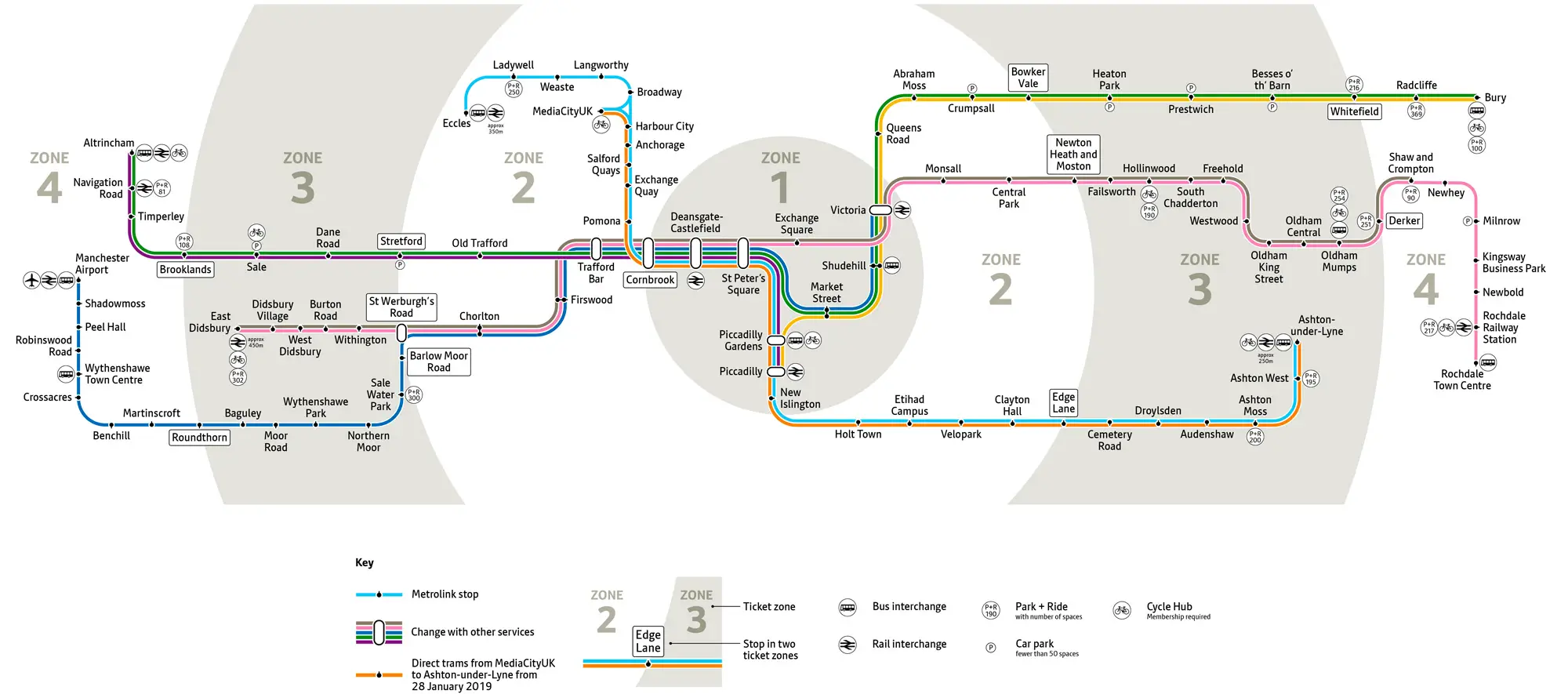 TfGM's Customer Director Stephen Rhodes, said: "We've been working tirelessly to get ready for zonal, which is undoubtedly the single biggest change we've made that will affect – for the better – the vast majority of Metrolink customers.
"Although it will make buying a ticket and using the network simpler, we want to ensure we've got plenty of staff on hand to help customers as this change beds-in.
"That's why there'll be extra staff, myself included, at all 93 stops on Sunday and at key locations on the following days and I'd encourage anyone who is unsure about the zonal system to come and speak to us – after all, that is what we'll be there for."
Mayor of Greater Manchester Andy Burnham said: "The introduction of zonal fares – which will be followed in the coming months with contactless ticketing – is the next step towards delivering the modern, integrated transport system we need in Greater Manchester."
Comments