A giant snowman built by a family in Hale has been saved from a slushy demise and permanently rehoused at Chill Factore, the indoor snow centre in Manchester.
Patrick McDade, seven, and his sister Orlagh, six, built their six-foot 'Frosty' with the help of their parents Ian and Andrea, on Wednesday.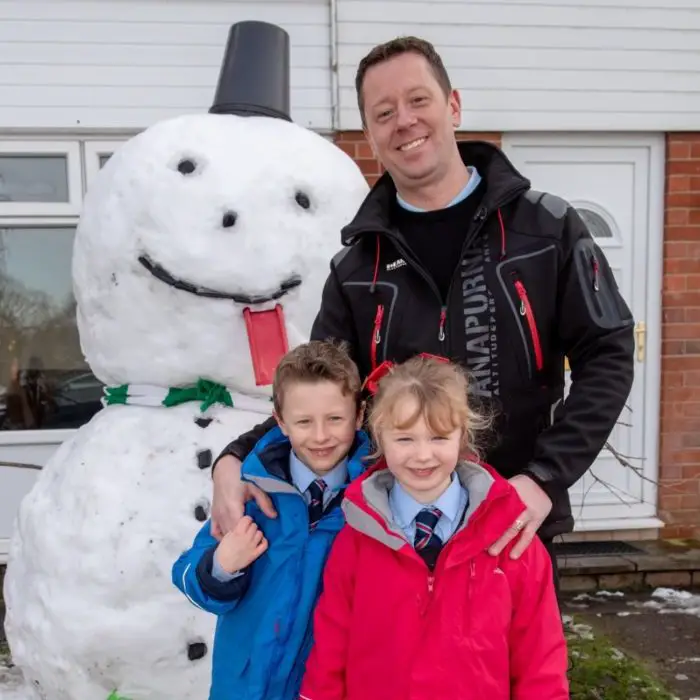 The McDade family planned to make the most of their snow day by building a small snowman – but things quickly snowballed.
Rolling shapes from snow on the parkland opposite, the family had to enlist the help of five passers-by to lift Frosty's giant head atop his ginormous body.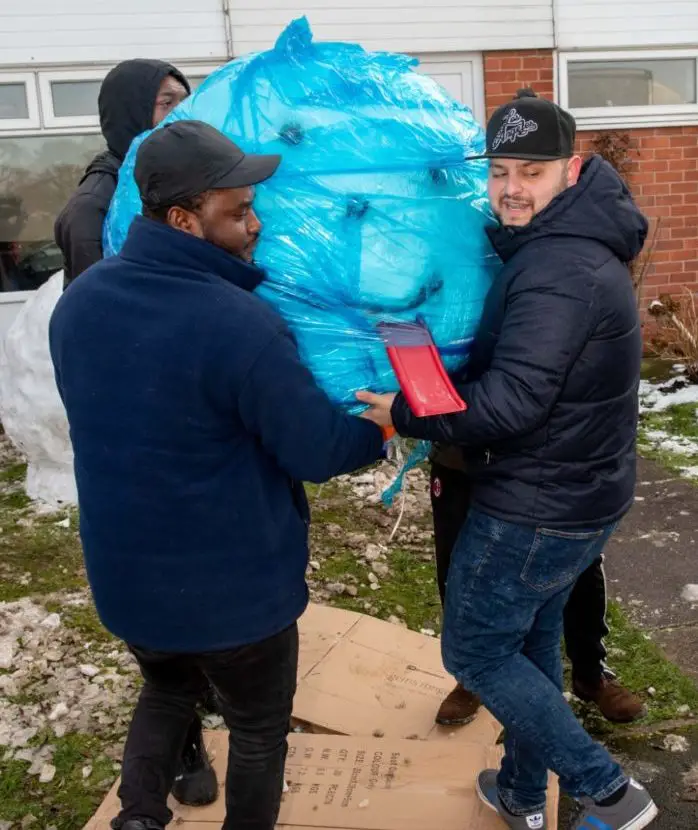 Having spotted the magnificent snow specimen on Altrincham Today's Facebook page, Chill Factore stepped in to save Frosty from an untimely end and offered to rehome him at the UK's longest indoor real snow slope.
Our original post on Facebook:
Dad Ian said: "St Vincent's, the school the kids are at, had a snow day so we decided to build a snowman all together as a family. He only started small, but it escalated and he grew to a huge height! The kids are so excited he'll get to live in Chill Factore and we can go and visit him."
BBC North West Tonight filmed Frosty's rescue for a report on last night's bulletin.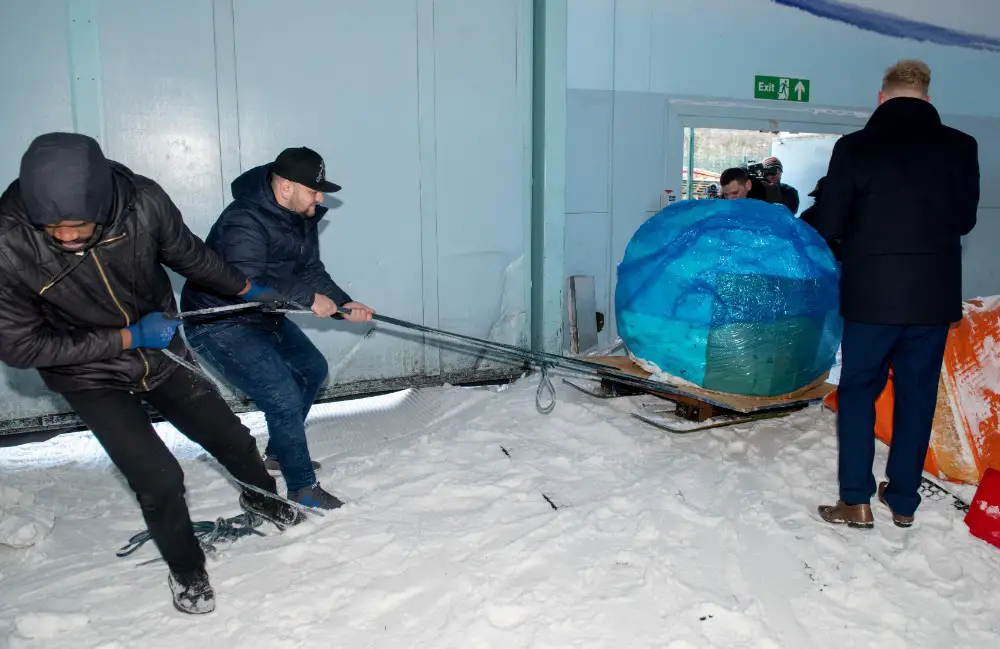 Morwenna Angove (pictured above), CEO at Chill Factore, said: "Frosty epitomises everything great about snow – he's big, bold and all about having fun with the family, and we wanted to save him while we still had the chance.
"We have over 1,600 tonnes of snow here and a temperature of – 4°C, so we are the best place to make sure Frosty is kept cool, and lives on whatever the weather."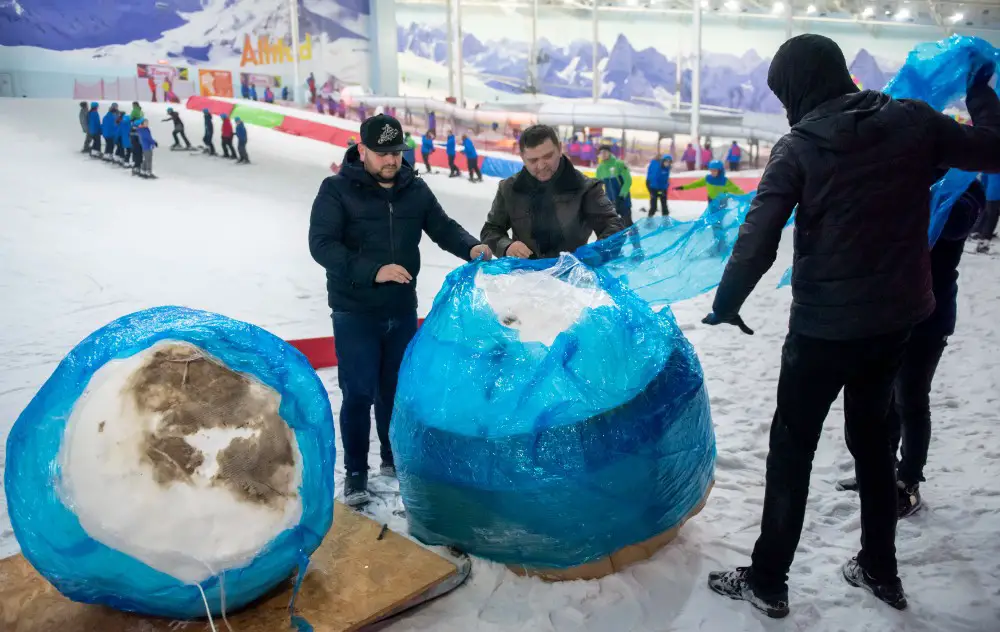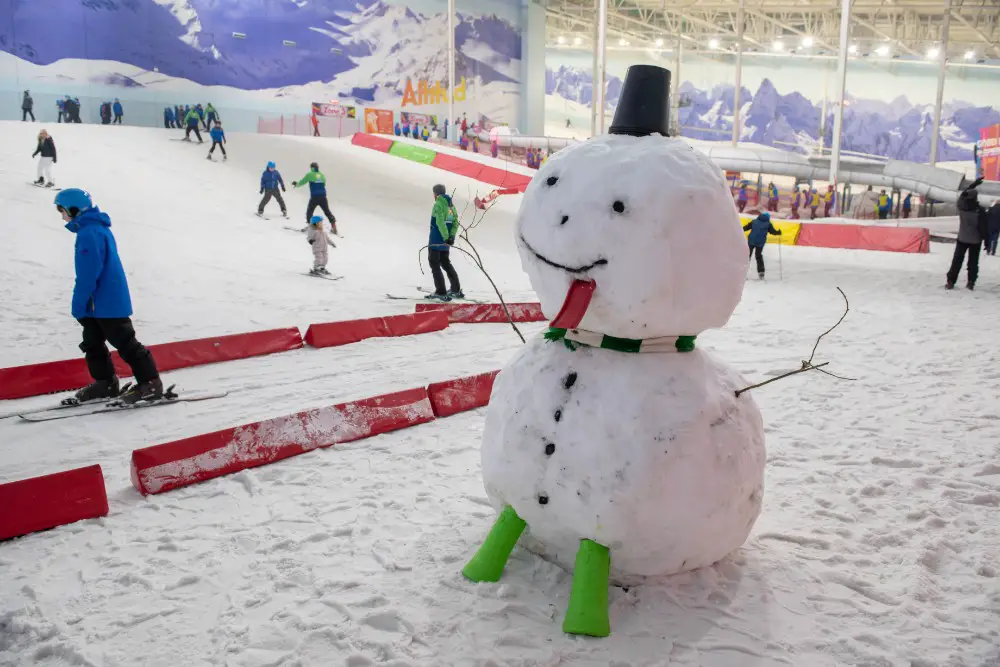 Comments