A Hale Barns councillor has welcomed the government's decision to call a review into the future of the HS2 rail link.
Transport Secretary Grant Shapps announced today that an "independent and rigorous" review would be held to decide whether the £55bn project should still go ahead.
The first section of the HS2 link between London and Birmingham is due to open at the end of 2026, with the second phase to Leeds and Manchester scheduled for completion by 2032-33.
It is designed to carry trains capable of travelling at 250mph, cutting the the length of a journey from Manchester to London by an hour to 68 minutes.
The proposed route would cause considerable disruption in the Hale Barns area, with a new seven-mile tunnel section cutting across Hale Road, Hasty Lane and Davenport Green Wood and on through Wythenshawe into Manchester city centre.
A new High Speed Station and major car park would be required to be built close to junction 6 of the M56, requiring the demolition of the Marriott Hotel at the Hale Barns roundabout.
Several houses would also need to be demolished on Hasty Lane, although it's understood that a number have already accepted compensation packages.
A total of £7bn has in fact already been spent on the project, but Shapps said today that "just because you've spent a lot of money on something does not mean you should plough more and more money into it".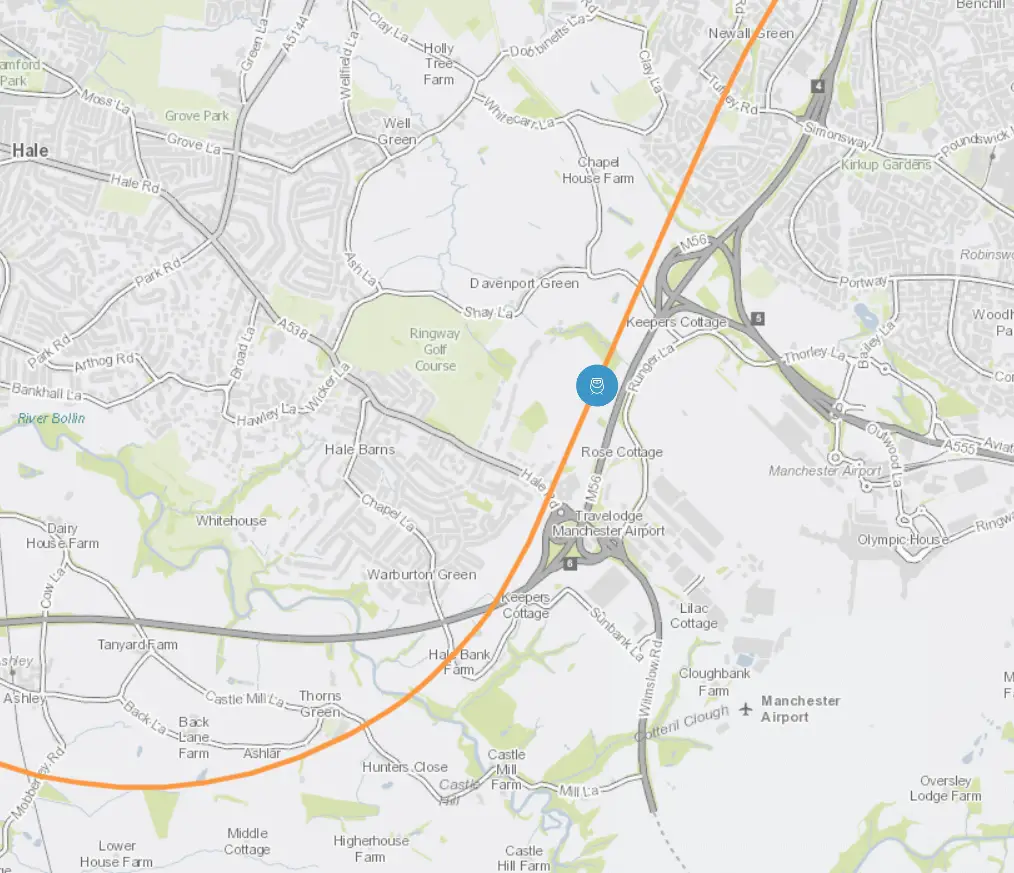 And Cllr Patrick Myers, who represents the Hale Barns Ward on Trafford Council, welcomed the decision to review the project and said that there were "more pressing things in the country than this".
He added: "I do understand the potential benefits but a more pressing use of money would be the HS3 link (which would improve rail connections between major Northern cities).
"I have a big concern over the cost of HS2. It has already doubled, and I have a feeling it might end up stopping at Birmingham in any event."
The review will be chaired by Douglas Oakervee, who served as chairman of the Crossrail project between 2005 and 2009.
Comments